On September 14, the City of Patterson held its third annual Farm to Fork event in the downtown circle in front of City Hall. The Farm to Fork event was started three years ago by Patterson High school senior Deja Nair, as her prep project.
With this type of event being a huge success in many other areas, Deja wanted that experience for the Patterson Community. And so along with Jason Hayward, Recreation Coordinator for the City of Patterson's Recreation Department, the planning was underway.
All the ingredients for the meal are donated by local farmers and prepared by a local chef.
This year's chef was Sarah Adams of My Friend Sarah's Catering Co. in Modesto. Her menu consisted of a beautiful green salad topped with chicken, roasted tomato soup, filet mignon, succotash style vegetables and mashed potatoes. The desserts were fruit tarts, apricot cheesecake and chocolate mousse cup prepared by Francesca's Restaurant. Cake pops were prepared by Patterson Café.
The event was sold out. All participants seemed to be enjoying the evening, while they savored appetizers, flautas and salsa prepared by Ricky's Grub Shack of Patterson. The guests also enjoyed tastings from Stewart and Jasper, Morgan Territory and Blake. Local wine was donated by Bronco Wine of Ceres and the local beer was donated and poured by Circle City Brewery Company of Patterson. There was also live music provided by Patterson High School students Francisco and Diego Ortiz.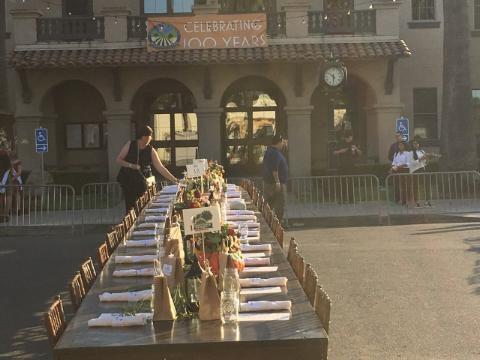 Numerous tables of raffle and silent auction items were donated by local businesses for this event. In all, the recreation department staff seemed very pleased with the turnout, and smiled over $20,000 raising for scholarships for senior and youth programs offered by the city's recreation department.
Some of the guests in attendance said it was their first time at the event, while others, such as longtime resident Judy Mullins, had attended all three of our Farm to Fork events.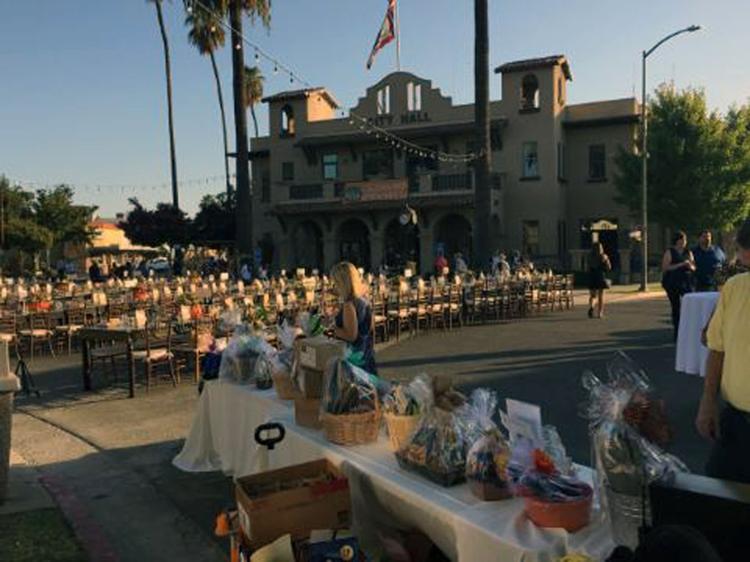 Jason and Deja said this is a really positive event. And although it takes many hands and hours to put together, they plan to continue putting on the annual Farm to Fork event in Patterson.