Patterson Irrigator - Advertise With Us!
To place a display or classified ad, call Marybeth Bragdon or Debbie DeLaRosa at 209-892-6187 or fax 209-892-3761. The deadline for retail ads, classified ads and legal ads is 11a.m.Tuesday for publication in Thursday's paper.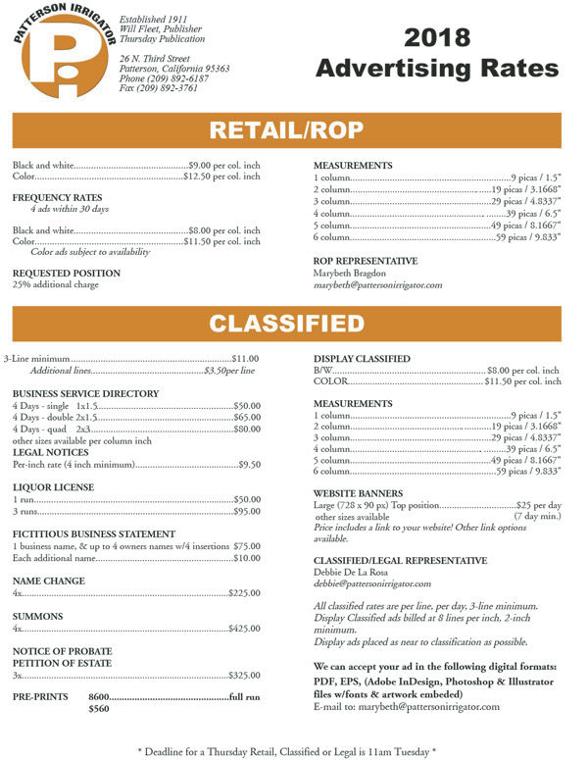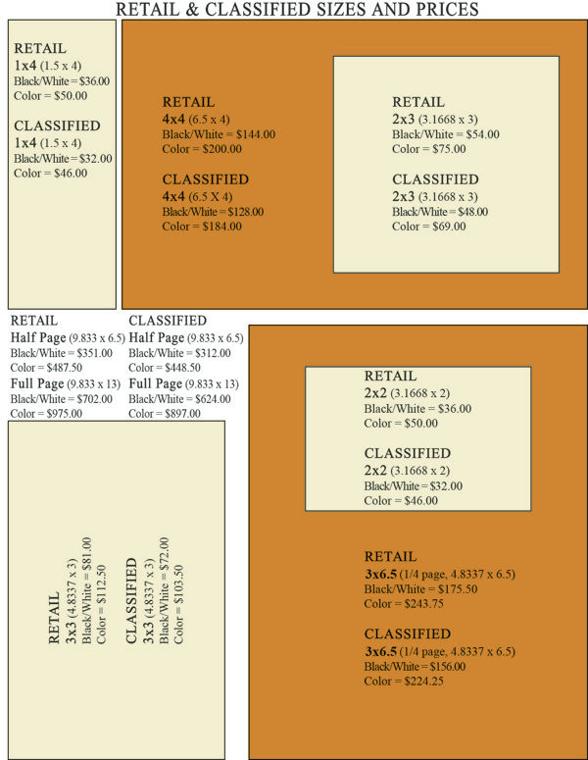 News Updates Patterson Irrigator
Would you like to receive our daily news? Signup today!