The Patterson High varsity football team's offense exploded for 34 points in the second half to win by a final of 40-21 over Central Valley High on Oct. 11 at Patterson Community Stadium during homecoming.
Patterson improved to 5-3 overall and 2-2 in the Central California Conference.
Central Valley dropped to 3-5 overall and 1-3 in conference play.
It took a half to really get going, but once the Tigers offense began to click, the floodgates opened - to the tune of 518 total yards of offense.
Junior Logan McCleery was a stud for the Tigers last Friday. He finished going 21-33 for 325 yards and three touchdowns. He also had 11 carries for 14 yards, and two touchdowns on the ground. McCleery had direct involvement in 34 of the 40 points scored on Friday.
Patterson elected to pass the ball more in their matchup against Central Valley, with nearly as many pass attempts (33) as rushing attempts (35), for a balanced attack.
Head coach Rob Cozart explained that Central Valley forced Patterson to expand to a different approach.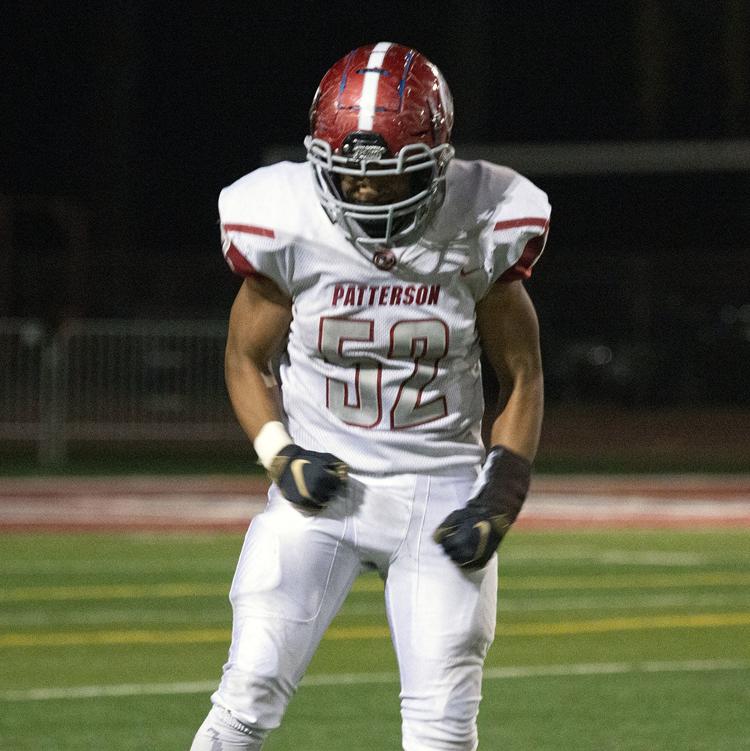 "They loaded the box. They blitzed all over the place, and the deepest guy they had was a safety at seven yards," head coach Rob Cozart said explaining his offense's approach against the Hawks. "We had to take the top off the defense. We had to throw the ball. We had to get behind them. There was a lot of man coverage and one-on-ones. We had to do that. They forced our hand. Luckily we have capable guys that can do that."
Patterson had two receivers finish the game over 100 yards. Junior Jalen Scott was a revelation for the Tigers, with four catches for 113 yards and a touchdown.
Senior Obadiah Godbolt racked up six catches for 108 yards and a touchdown. He also put together 69 yards on 12 carries as a running back.
Senior Davante Imhoff had five catches for 44 yards, while sophomore Javier Huizar tallied four catches for 54 yards.
Junior Jordan Imada led the team in rushing with nine carries for 80 yards.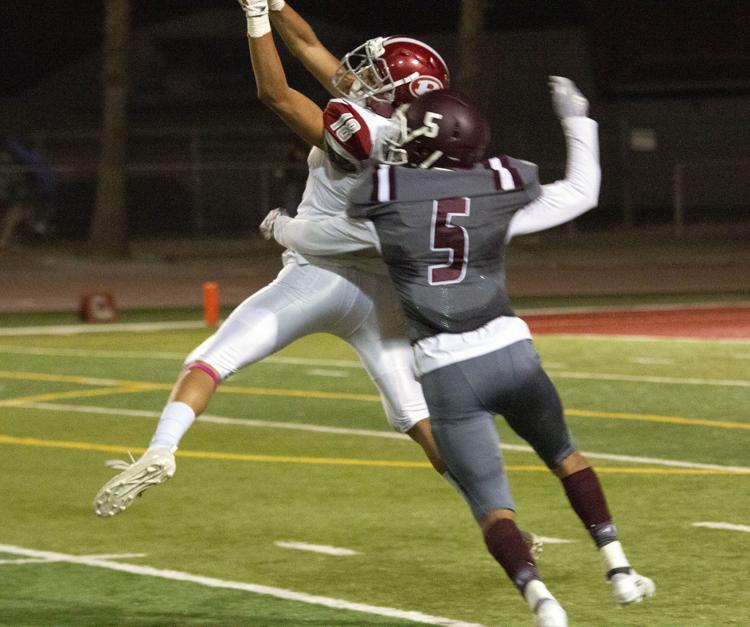 Stingy first half
Scoring was hard to come by in the first half. Patterson mustered six points off of two field goals from junior Adrian Melesio.
The Hawks did not score until 2:53 left in the second quarter, but a one-yard touchdown run from junior Isaiah Hidalgo was enough to give Central Valley a slim 7-6 lead heading into the locker room. Hidalgo had a great game, finishing with 20 carries for 105 yards.
"We couldn't run the ball well in the first half at all," Cozart said.
One issue that plagued the Tigers was penalties: Patterson incurred a whopping 14 penalties in the first half alone. In total, Patterson finished with 21. Central Valley was not immune to being flagged either, with 15 of their own.
Between tough defensive play from both sides, and a slew of infractions, the game was stuck in a quagmire.
"These penalties were killing us. We felt like defensively we were okay in certain situations. We made some adjustments defensively throughout the last half of the game, but overall our play was effective against what they wanted to do on offense," Cozart said.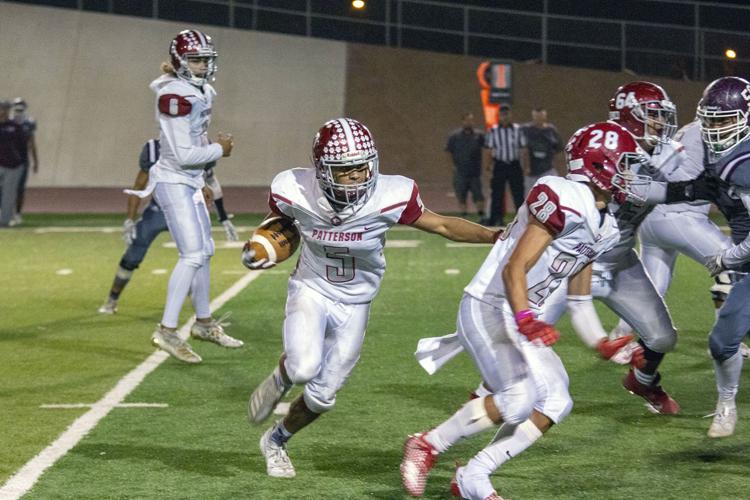 Offense comes alive in third
Central Valley received the ball to start the second half, and made the most of their possession when senior Andrew Hernandez hit senior Erick Martinez-Stucchi with a nine-yard touchdown pass, to increase their lead to 14-6 with 9:50 left in the third.
It only took one play for the Patterson offense to answer back. McCleery hit a streaking Scott for a resounding 70-yard touchdown pass and run in response, to edge the score closer at 14-12 following a failed extra point.
"I told them at halftime that the first time we touch the ball we are going to throw it," Cozart shared. "I said I need the best post route you can give me because you're going to be on an island. Jalen ran an amazing post route."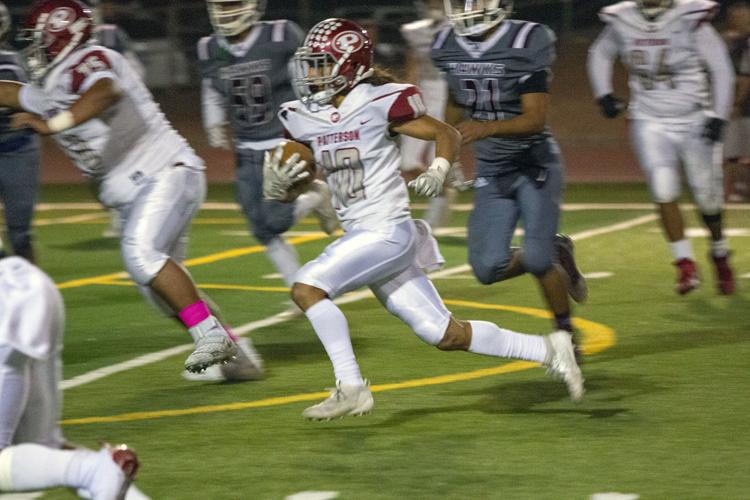 Central Valley stalled out on the ensuing drive, and Patterson seized that momentum with a fortuitous pass from McCleery to junior Miguel Mendiola. The pass was originally intended for Scott, but the ball deflected off Scott and fell into the hands of Mendiola, who was shadowing the play.
Following the bounce going Patterson's way, the Tigers enjoyed a 19-14 lead with 5:01 left in the quarter.
Patterson would score again before the quarter's expiration with a three-yard touchdown run from McCleery, to go up 26-14.
The Tigers successfully flipped the script, outscoring the visitors 20-7 in the third frame.
Tigers hold the line
Patterson continued their momentum from the third frame into the fourth, outscoring the Hawks 14-7.
Central Valley drew first blood with a 25-yard touchdown pass from Hernandez to senior Christopher Simental, putting the score at 26-21 with 10:45 left. That would be the closest the Hawks would get.
Patterson continued to pour it on. McCleery hit Godbolt for a short pass, before Godbolt used his speed and agility to burst free down the Central Valley sideline for a 39-yard touchdown pass and run. McCleery would then cap off his superb outing with a nine-yard touchdown run, to put the score at its final resting place 40-21.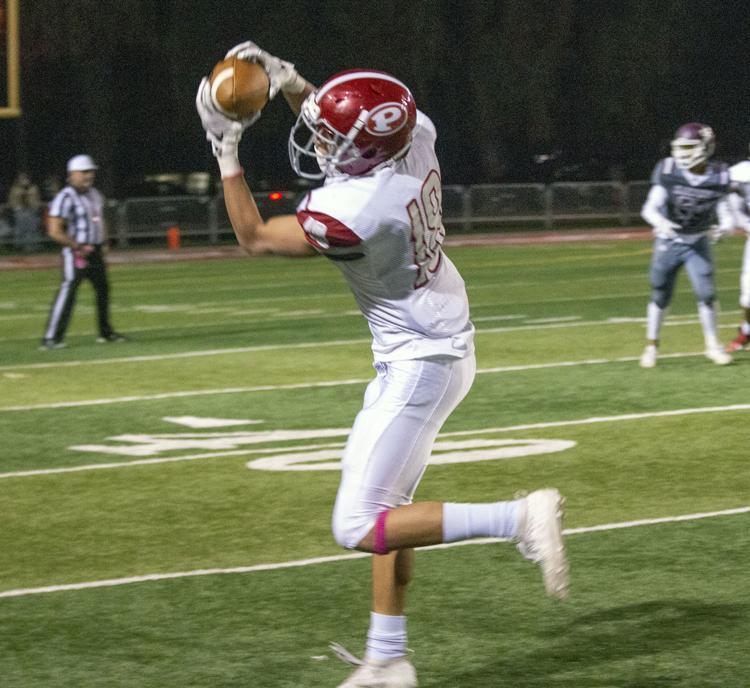 Merced up next
Every week is a big game for the Tigers, but next week will especially be crucial as they enter the final pair of games of the season.
Merced High is 3-4 overall and 2-1 in the CCC following a close 26-22 loss to first place Buhach Colony on Friday.
Patterson played Merced for the first time in 2018, losing by a final of 37-6 to the eventual 2018 CCC champions.
The Tigers will look to produce a different outcome when they play Merced at Golden Valley High on Oct. 18.
"Our boys are hungry. They remember that (loss to Merced). They'll be ready to go. They have 24 hours to celebrate this win, and it's back to work," Cozart said.
The game is currently scheduled for 7 p.m. at Golden Valley High School.