Local firefighters have been busy extinguishing grass fires in the area.
On Monday afternoon, flames raced through a field of dry grass on the east side of Byron Road north of town. The fire began just before 5 p.m. and fanned out across the field near Hansen Road. An irrigation canal stopped its spread to the south.
South San Joaquin County Fire Authority crews stayed a short while longer to make sure that the fire was completely out, a process known as "mopping up."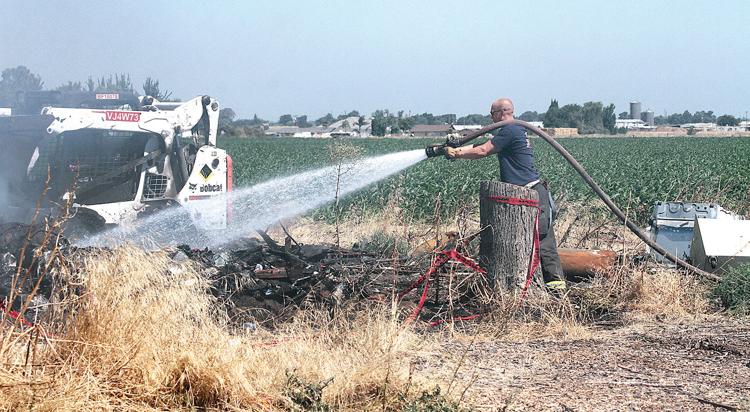 On Friday, piles of wood and rubbish burned through the early hours of the morning on the 3100 block of West Grant Line Road across from the Walmart shopping center.
Firefighters were first called out just after midnight when someone reported a fire in a field north of the road. The burning debris was from houses demolished more than a year ago. Crews worked for several hours to contain the flames.
The flames rekindled in the debris piles later in the morning, sending smoke and flames up again. A construction worker from the shopping center parking lot used a Bobcat front loader to break up the pile and help firefighters reach the smoldering material underneath.