People were evacuated from two hotels Monday because of a grass fire spread by strong winds along the eastbound Interstate 205 off-ramp at Tracy Boulevard.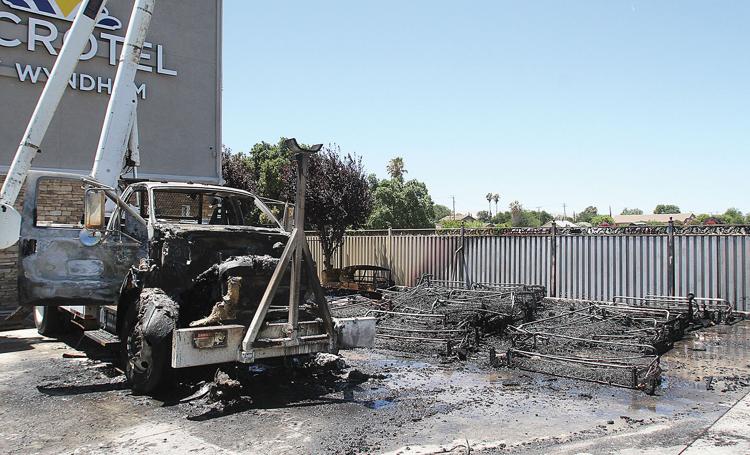 Battalion Chief Scott Arganbright said the South San Joaquin County Fire Authority was called at 11:52 a.m. to put out some couches on fire behind the Microtel Inn & Suites, 861 W. Clover Road.
Firefighters found several couches and a crane truck burning at the northwest corner of the property behind the hotel and a grass fire at the fence line separating the hotel from the I-205 off-ramp.
Arganbright said it was not known whether the burning couches and truck started the grass fire or the grass fire along the off-ramp ignited the couches and truck. The cause of the fires is under investigation.
The wind spread the fire to palm trees near the top of the off-ramp. As the fronds burned, embers fell and were carried by the wind, starting a series of grass fires along the off-ramp.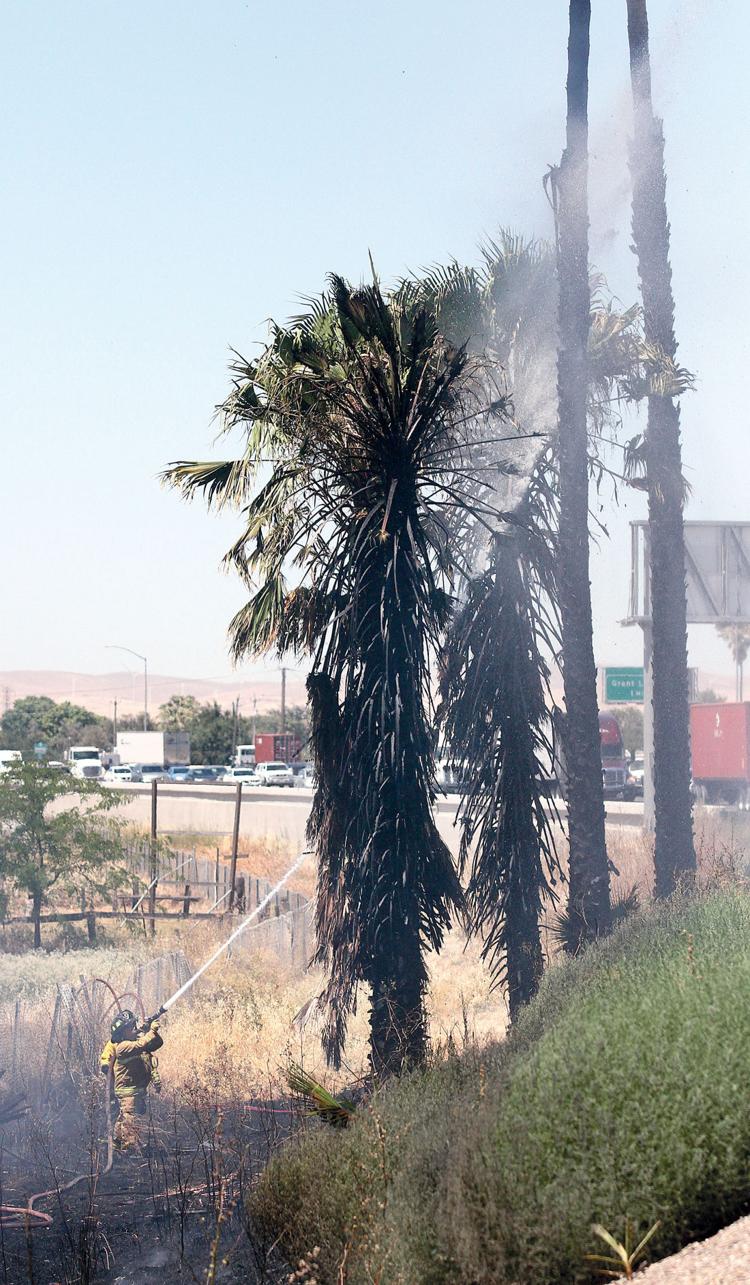 The Microtel Inn and the Best Western Luxury Inn, 811 Clover Road, were both evacuated as smoke from the grass fire triggered smoke alarms in both buildings.
The nearby Shri Paramhans Advait Mat Hindu Temple, 831 W. Clover Road, was also in the smoke's path but was empty.
Four engines and three chiefs worked to stop the spread the fire. Arganbright said their priority was to protect the buildings as the flames were pushed along by the wind. They had the fires knocked down in about 45 minutes.
Another fire Sunday afternoon also prompted evacuations along Interstate 205.
A grass fire on the eastbound I-205 on-ramp at Grant Line Road forced the evacuation of the Shell gas station, 2375 W. Grant Line Road, and Bottoms Up Espresso, 2355 W. Grant Line Road, around 2:30 p.m.
Flames raced to the edge of the gas station, producing smoke that blew across the freeway and Grant Line Road. Firefighters kept the flames from reaching the gas pumps, and no injuries were reported.