People are warned to be on guard for daytime-biting mosquitoes as an invasive species that carries some deadly diseases, including Zika, has been detected for the first time in San Joaquin County.
The invasive mosquito, Aedes aegypti, is small and has black-and-white markings. It bites aggressively during the day, not just at dawn and dusk like most mosquitoes in the area. It is not native to California but is commonly found in urban areas of the southeastern United States and Arizona.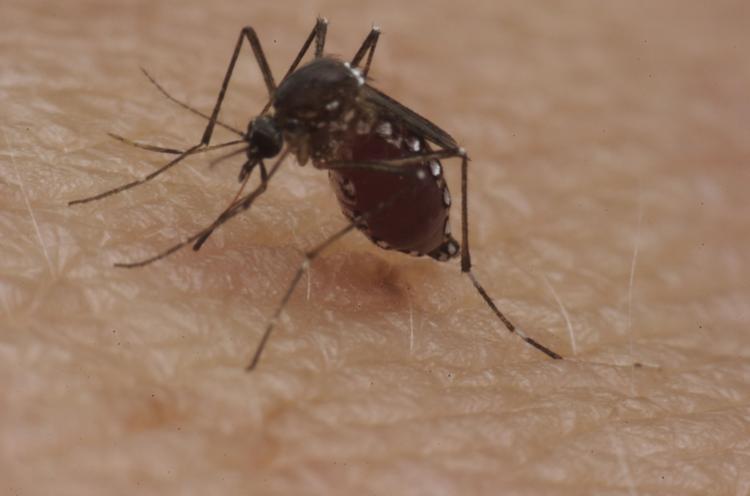 A news release from the San Joaquin County Mosquito & Vector Control District found evidence of the invasive species in a sample of mosquitoes collected Tuesday in the Brookside area of Stockton.
It was discovered recently to the south in Stanislaus County and, before that, in Fresno, Madera, Merced and San Mateo counties and several areas in southern California.
It can spread several viruses not carried by mosquitoes native to California, including dengue, chikungunya, Zika and yellow fever.
The vector control district asks residents to report any daytime mosquito bites by calling 982-4675 or 800-300-4675 or filling out an online form at www.sjmosquito.org.
The district will place more traps to capture adult mosquitoes and mosquito eggs to watch for further invasion into the county. Door-to-door inspections will take place in Stockton near where the A. aegypti mosquito was found.
Residents can also do their part to slow the spread of the new mosquitoes. A. aegypti lays eggs just above the waterline in small containers that hold water, so all standing water should be drained frequently from backyard bird baths, dishes, ornamental fountains, cans, discarded tires and other objects.
The vector control district said people can protect themselves by wearing an insect repellent made with DEET, picaridin, oil of lemon eucalyptus or IR3535. Wearing long-sleeve shirts and long pants can also help, and screens on windows and doors can keep mosquitoes out of homes.