Robots are now helping surgeons perform minimally invasive operations at Sutter Tracy Community Hospital, and Tracyites will have a chance next week to see for themselves what it's all about.
What is called robotic-assisted surgery arrived at the local hospital in mid-November, making Sutter Tracy the first smaller hospital in the Sutter system to receive the new surgical technology, which by now has become a regular part of the hospital's minimally invasive abdominal surgeries.
And no, hospital officials stress, the robots are not performing the surgery by themselves, but acting as a tool for surgeons, who sit at a control console near the operating table. An advantage for physicians is the ability to more easily and precisely guide surgical instruments within patient's abdomen — and patients may experience less pain with smaller incisions and have a quicker recovery.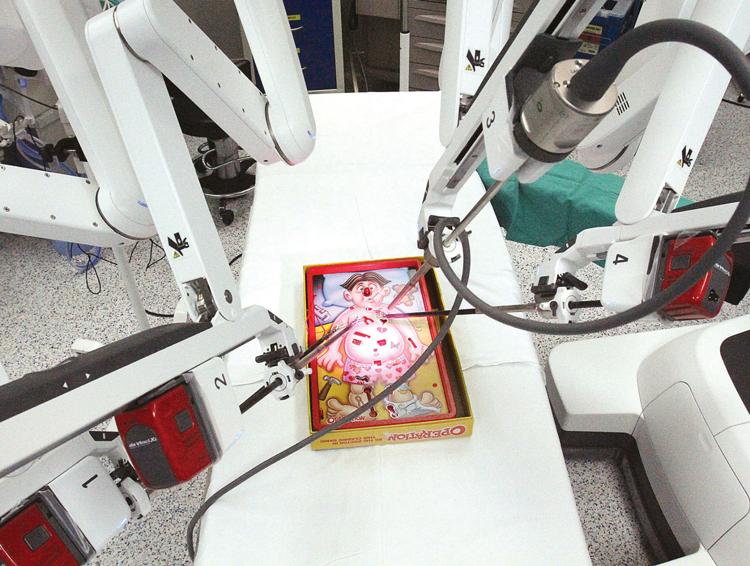 Dave Thompson, Sutter Tracy CEO, reports that demonstrations of robotic-assisted surgery will be conducted next week in tours and open houses of what the manufacturer, Intuitive, has named the da Vinci Surgical System.
"We want the people of this area to know that Sutter Tracy is using new medical technology and adding highly qualified surgical staff members," Thompson said in announcing the tours and open houses.
Several of the tours will be for students from area schools. The open house for the community will be from 5:30 to 8 p.m. Wednesday in the hospital's East/West Community Rooms, 1420 N. Tracy Blvd. Reservations are not required.
Among the first general surgeons to use the hospital's da Vinci System are Dr. Duc Nguyen and Dr. Yong Shih of the hospital's medical staff and Dr. Phillip Ding, affiliated with Sutter Gould. OB-GYN physicians are in the process of joining them.
"With da Vinci, surgeons can see so much better since the robot's 'arms,' which enter the abdomen with two small holes on each side, have 'wrists' that allow you to pivot and have more precision than do normal minimal-invasive instruments," Nguyen said.
Ding noted that surgeons in robotic-assisted operations are not required to stand continuously next to patients during surgery as with nonrobotic surgery. Instead, the surgeons are seated at a console 6 feet away guiding arms and instruments, which makes it far less strenuous for them.
"The views from a camera that is part of the surgical instruments projects an 8K ultra-high-definition image on the monitor above the patient, he reported. "And connecting to a YouTube network allows a surgeon in Tracy to communicate with one in San Diego or New York, and receive opinions on how to best to respond to issues that could arise during surgery."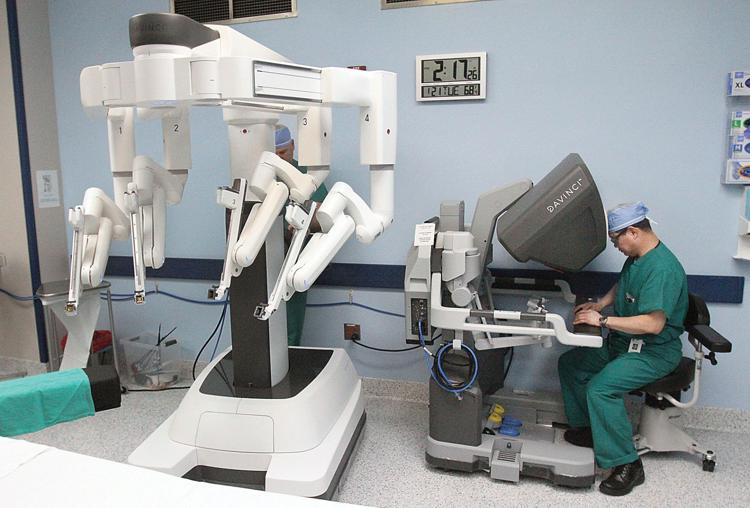 Thompson said the hospital's da Vinci system cost close to $2 million in the facilities alone, and more costs are created with extensive training required, especially with a simulator.
"Intuitive, the firm that makes da Vinci, is located in Sunnyvale, so we are fortunate to be close to the source of much of the training," he said.