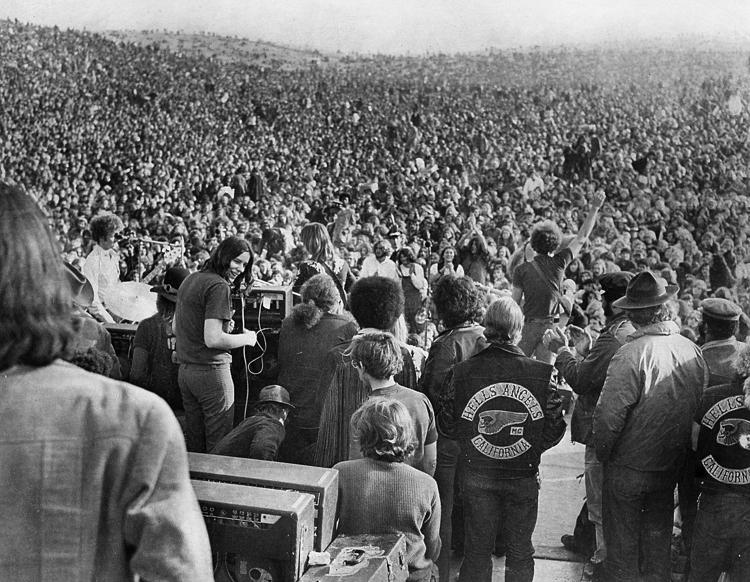 The 50th anniversary of the Altamont rock concert is just around the corner, and one local rock 'n' roll musician and history buff wants Tracyites of all ages to know more about what is sometimes called "Tracy's Infamous Moment in Rock 'n' Roll History."
Michael Winsatt is putting together a program at the Morgan Territory Brewing Co. combining music and historical highlights from the Dec. 6, 1969, Rolling Stones free concert that attracted some 300,000 rock fans to the Altamont Speedway in the hills just west of Tracy.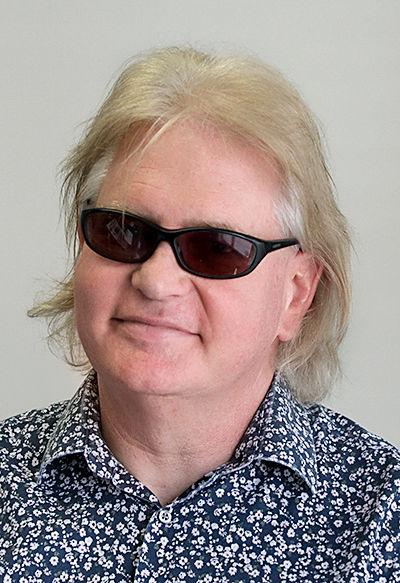 "The Altamont Rock Festival is one of the historic events that is still talked about internationally and is still part of Tracy's identity to a degree," said Winsatt, a Bay Area native and Tracy resident for 20 years who is a school administrator in San Jose. "Many historians say the concert was in Livermore, but everyone familiar with rock 'n' roll knows it was Tracy."
He wants Tracy residents to become better acquainted with what went on at their doorstep 50 years ago. The upcoming Dec. 6 gathering from 3-8 p.m. at the local brewery on MacArthur Drive is designed to do just that.
Winsatt and his band, Late Season Blooms, will play music that the Rolling Stones and other bands (Santana, Jefferson Airplane, Flying Burrito Brothers and Crosby, Stills, Nash & Young) played at the Altamont Rock Concert a half-century ago. He would like Tracy-area residents to share any memories, information or perspectives they may have of the rock fest, either at the festival itself next to the Altamont Speedway or at the Tracy airport.
"The program on Dec. 6 is designed to provide a historical retrospective to two audiences of what Altamont was," he said. "One is the audience of people like me" — he's 53 — "who grew up with the music and love the music to this day. The other is composed of younger people who have heard about Altamont and want to know what it was."
Winsatt has asked those interested in taking part in the program, which will have music interspersed with commentary, to contact him through his Late Season Blooms page on Facebook.
One unique aspect of the music played at Altamont was that the Rolling Stones premiered one of their most iconic songs, "Brown Sugar," at Altamont, he noted. The song was recorded only two days before the concert.
While the music was memorable, Winsatt acknowledges that the violence that erupted during the concert tarnished Altamont's reputation — especially the death of 18-year-old Meredith Hunter, who was stabbed by a member of the Hells Angels recruited to provide security for the concert.
In addition to Hunter's killing, captured in the 1970 documentary "Gimme Shelter," there were three other deaths during the concert — two concert-goers in sleeping bags who were accidentally run over and one who jumped into the nearby California Aqueduct and drowned.
Any chance that the Rolling Stones, currently touring the U.S., will return to Altamont for the 50th anniversary? Winsatt doesn't believe so.
"There was for a time a hand-painted sign posted at the 11th Street off-ramp from Interstate 205 west of town. It read, 'Mick and Keith, come back, play Tracy again.'
"Mick Jagger doesn't talk about Altamont, and Keith Richards just called it 'a good show that got a little out of hand,' so there's no chance."
Even though the Rolling Stones won't return to Altamont, memories of their 1969 concert will be refreshed Dec. 6 in the town closest to the concert — Tracy.