Momentum is still building for Tracy's gathering on Dec. 6 to mark the 50th anniversary of the Altamont rock concert, which put the speedway just west of Tracy in the rock 'n' roll and cultural history books.
Michael Winsatt, the Tracy resident who is organizing the event at Morgan Territory Brewing on MacArthur Drive, reports that he has been contacted by people in California and other states.
"I received a call from a guy in Iowa, and he said he was at Altamont and had a great time," Michael said.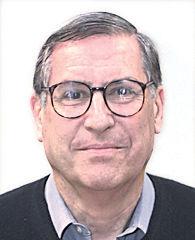 Attracting people with any memories of something that occurred a half-century ago is not an easy task, but most people who have contacted him want to know more about Altamont and what Tracy's connections to it are, he said.
In an interesting companion story, the Tracy area's connection to Altamont is not its only close tie with rock 'n' roll history, Michael said. Actually the connection isn't with Tracy, but alas, with Banta.
"It has to do with an offshoot of Santana's band," he said. "Greg Rollie, a keyboarder with Santana, left the band with Neal Schon, and they formed the band Journey, a pioneer of progressive rock."
They decided they needed a new lead singer, and they found him in 1977 at, of all places, the Banta Inn. Steve Perry was a budding singer and songwriter at the time, and he was performing at the Banta watering hole.
A song Perry wrote for Journey, "Lights," became a huge hit for the band. In fact, "Lights" lives on in a major way today. It's a song about San Francisco that is sung on a regular basis by fans of both the Giants and the 49ers.
I'll have to see if Banta's own karaoke crooner, John Dias, can belt out his own version of the hometown hit.
House finds a home
Glancing through back copies of the Press a few days ago to check on our 1969 coverage of Altamont, I ran across a story that, too, has possible current meaning. Here it is:
Carpentry class's 

house bought by

Turlock man

     A Turlock housemover, Tony Alvarez, is the owner of the two-bedroom house built by Tracy High's carpentry class.

     Alvarez's bid ($8,001.50) was the highest of four bids submitted for the house. Bids were opened last Thursday, and the house was awarded to Alvarez at last night's high school board meeting.

     Other bids were submitted by Art Van Groningen ($7,760), Bill Pollard ($7,210) and Merton C. Bell ($6,363). The bid advertisement specified that the minimum acceptable bid would have to be more than the $6,222.58 it cost to build and move the house.

     Reflecting on the $1,778 profit in light of the constant money problems that plague school districts, Trustee Steve Arnaudo laughingly suggested, "Maybe we should learn from this department."

     The profit will be put into a fund to be drawn in the building of the next project slated by Tom Sazama's carpentry class — a large, more-elaborate, three-bedroom house.

     Supt. James R. French said that several prospective buyers had visited the house and that their comments were all very favorable.
Who knows, maybe Steve's 1969 observation will have renewed meaning today as the absence of a construction technology class in Tracy schools is noted at a time when Tracy is one of the hotbeds of residential construction in California.