Gretchen Talley Park has been in the news almost constantly for the last several weeks since the Aug. 25 tragic fatal stabbing of 64-year-old Parmjit Singh as he walked through the park in south Tracy.
The prominence of the name of the park has prompted any number of people — especially newcomers to Tracy — to ask the question: Who was Gretchen Talley, and why was the park named for her?
As I attempt to adequately answer the questions, I'll have to state up front that Gretchen was a good friend of mine for five and a half decades before she died Oct. 31, 2016, at the age of 83 after a long, on-again, off-again battle with cancer.
Any lack of objectivity on my part, however, shouldn't diminish the record of accomplishments of Gretchen as a citizen volunteer over many years — and her impact on our town in so many ways in the process.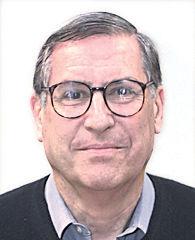 Gretchen was especially active in promoting education, recreation and the arts. She did so in an enthusiastic, positive, non-self-serving manner that made her one of the most respected persons in Tracy from the 1960s up until her death three years ago.
She was born April 12, 1933, in Pittsburgh, Pennsylvania, and as a young child moved to Southern California with her family. After graduating from South Gate High School in 1951, she attended UC Berkeley, earning a bachelor's degree in 1955 and a teaching credential a year later.
She and her former husband, Alfred Talley, a Tracy native and attorney, moved to Tracy in 1962, when he joined a local law firm.
Gretchen immediately became active as a member and then president of the St. Bernard's School Mothers Guild, where her two daughters and two sons were enrolled.
She chaired the Tracy High Parent Advisory Committee and served five years on the Tracy Joint Union High School District's board of trustees, followed by 20 years as a member of the San Joaquin County Board of Education. She served as president of both boards.
Gretchen was chairman of the SOS (Save Our Stadium) Citizens Committee that raised funds from 1979 to 1982 to rebuild the Tracy High football field. It was a major fundraising campaign.
In the area of recreation, Gretchen led by example as a competitive tennis player and first president of the Tracy Tennis Club — and as a member of the Tracy Bicycle Club.
Supporting recreation was a major, ongoing commitment. She was a member and chairman of the Tracy District Recreation Commission when it was an independent organization. Then after 1987, when the city took over recreation programming, she was among the first members of newly organized City Parks and Recreation Commission. In all, she was an active supporter of recreation from 1975 to 1996.
In the arts, she also led by example as a singer with the Stockton Chorale for many years and a member of a Tracy women's vocal group called Stocking and Her Suspenders. She appeared in lead roles in several productions of the Tracy Community Players.
As a school trustee, she was a strong supporter of maintaining music education programs in Tracy schools, programs that were eliminated in many other districts dealing with budget cuts.
Gretchen was a founding board member of the Arts Leadership Alliance that generated private funding for the Grand Theatre restoration.
It was working with Tracy Friends of the Stockton Symphony for several decades, however, that was Gretchen's major continuing commitment to the arts. She was chairman for better than 10 years, planning performances of the Stockton Symphony in Tracy venues that included Tracy Community Church and the Grand Theatre.
She also became an energetic, and quite successful, fundraiser, leading the generating of the $8,500 needed for each year's symphony performance.
After the symphony unceremoniously pulled the plug on its Tracy performances, citing financial problems, Gretchen continued the scholarship program initiated by Gordon and Anthea Wells. I can remember her being at the annual All-District Music Festival in the West High gym for a number of years to personally present the scholarships aimed at encouraging middle school students to continue their involvement with music.
Gretchen was also a member of many civic organizations, including the Boys & Girls Clubs of Tracy, the Rising Sun Crisis Center, Tracy Woman's Club, Tracy Republican Women, Friends of the Library and Wishing Well Chapter of Children's Home Society.
She was recognized for her contributions. In 1991, she was named Tracy Citizen of the Year. The 5-acre park next to Hirsch Elementary School was dedicated as Gretchen Talley Park in 1999. The school in Durham Ferry Park along the San Joaquin River was also named for her by the county board of education.
It's impossible to mention every single activity in which Gretchen was involved. But those I've mention should provide a pretty fair assessment of her involvement in an amazingly wide range of community programs and projects over many decades.
It's easy to see why Gretchen Talley Park bears her name.