Has it been foggier than usual this year?
This question has popped up quite often in conversations in the past few weeks as the tule fog came and went, sometimes close to the ground and at other times overhead.
An accompanying comment has been, "We sure had a lot more fog in the old days."
To find out if this year's fog was more than we've experienced in recent years, I went by phone to the source, the U.S. Weather Bureau Forecasting Station in Sacramento.
Meteorologist Emily Heller responded to my question about more-than-normal fog so far this year by saying, no, this year up to now has been just about normal fog-wise.
"This is usually what we typically can expect this time of year," she said.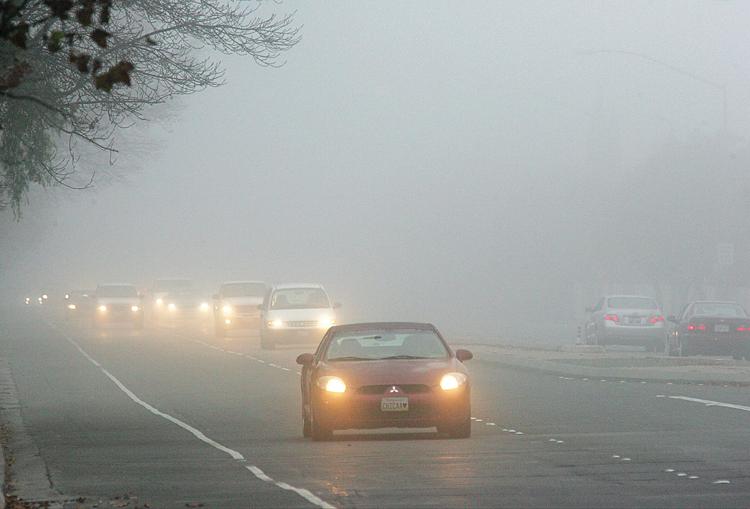 Emily reported that tule fog, which covers all or portions of California's Central Valley each year, depends on certain weather patterns to develop.
It takes some rainfall that elevates humidity, followed by calm winds and rapidly cooling nighttime temperatures, to create tule fog, she said.
Water evaporating from the soil condenses into a fog when the temperatures drop low enough.
Physical geography researchers say widespread tule fog is unique to the Central Valley and is named for the tule grass wetlands in the valley.
It can cover several areas or most of the valley, from Bakersfield north to Red Bluff, and is contained by mountain ranges, occasionally extending into the Bay Area and coastal valleys.
And yes, reported Caitlin Dempsey in a 2014 article in the publication "Physical Geography," there has been a decline in the number of tule fog days over recent decades.
She reported that researchers have found that the number of tule fog "events, integrated spatially, decreased 46%, on average, over 32 winters, with much year-to-year variability."
Increased urbanization reducing the amount of tule grass lands and creating higher temperatures is believed to be a major reason for the decline.
When Spanish explorers first visited the Tracy area in the 18th century, they came across vast marsh areas with heavy tule growths, called "tulares" in Spanish.
In fact, when San Joaquin County was organized as part of California in the 19th century, it divided areas of the county into townships. The Tracy area's name was Tulare Township.
One negative aspect related to the decline of tule fog in the Central Valley is fewer "chill hours" for tree fruits.
High productivity of almonds, walnuts, cherries and apricots in our area depends on an adequate amount of time with temperatures between 32 and 40 degrees to promote dormancy needed for the trees to rest before blossoming.
Anyway, tule fog, in one degree or other, is an annual winter visitor to our area, affecting visibility for motorists one way and dormancy in orchards for another. Welcome to TulareTownship.