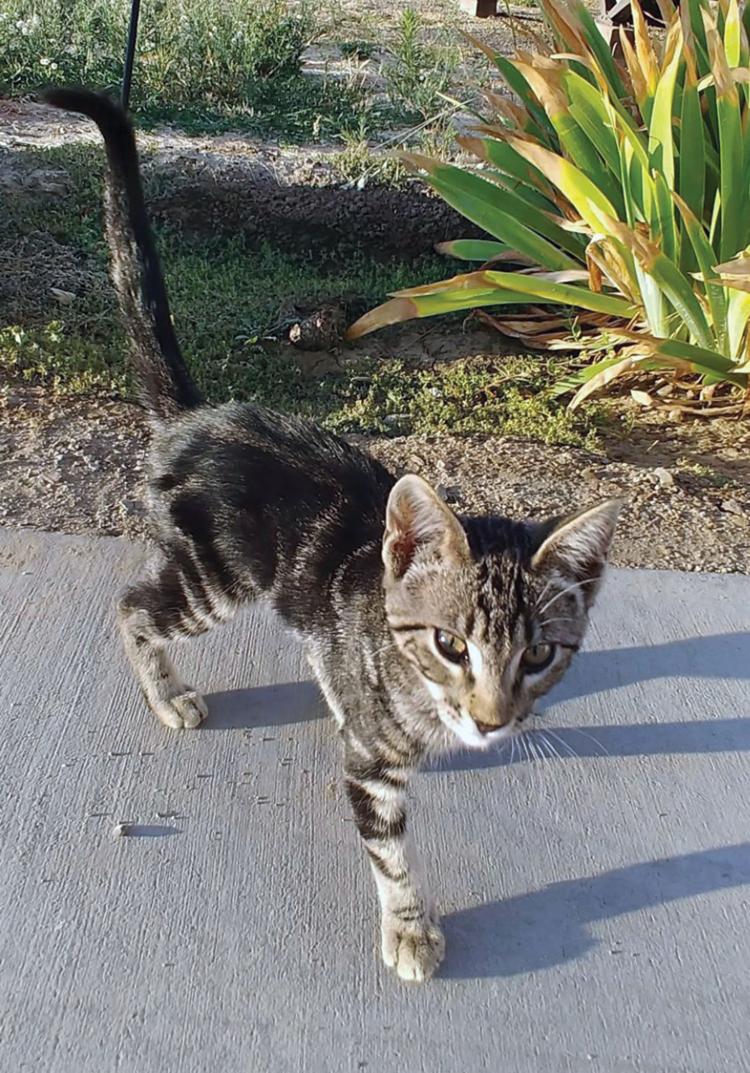 Tag is a pretty gray tabby with swirly stripes. He is about 6 months old and has been neutered and vaccinated. Tag is very playful and loves to be around people and he is completely comfortable around dogs. Volunteers with People for Pets recommend checking him out if you are looking for an energetic and fun kitten.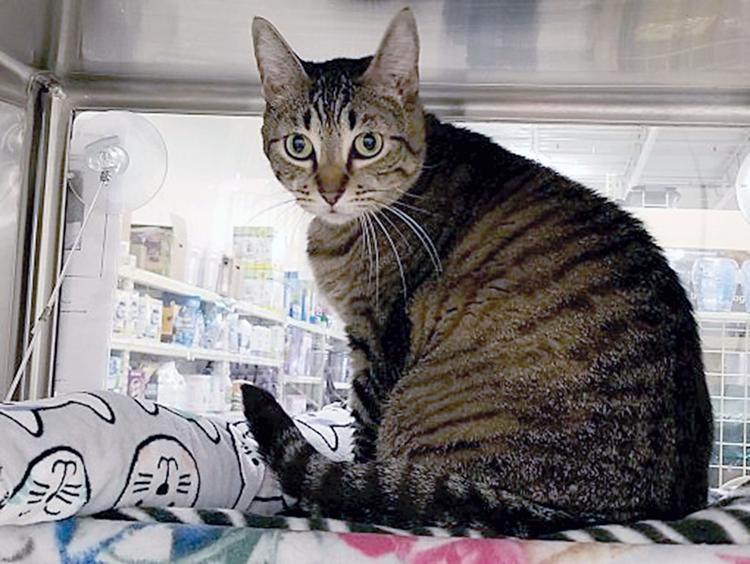 Shawna, 3, was rescued from the Tracy Animal Shelter. She is affectionate and sweet and would do well in most family environments. To learn more, contact East of Eden volunteers at 815-5186 or go to www.eoerescue.org.
Kruger is one of three all-black male siblings available for adoption. He is curious and a little shy until he warms up to new people and is very affectionate when held. He and his brothers are always in a playful mood, and he likes to wrestle, explore, and sneak up and pounce on his toys. Kruger and other black kittens 6 months old or younger are part of Animal Rescue of Tracy's "Black Goes With Everything" adoption event: Adoption fees for these kittens will be discounted 20% to $100 each. To learn more, call 642-4324. Animal Rescue of Tracy is a nonprofit, all-volunteer rescue group that has pet adoption fairs for cats and dogs from 11 a.m.-4 p.m. Saturdays and noon-4 p.m. Sundays in the Target wing of the West Valley Mall, 3200 Naglee Road.