Last week's Remember When mystery photo showed home economist Beth Allen with apricot products included in a basket distributed to major magazine food editors to promote apricots in March 1975.
As she hands a copy of an apricot recipe book to Tracy apricot grower Paul Rinauro, right, looking on are Charles Spatafore Jr., left, and Tom Brenkwitz, All three Tracy 'cot growers were members of the California Apricot Advisory Board.
Mary Ann Brenkwitz identified her father-in-law in the photo, and Larry Rinauro and Dias recognized the Tracy growers.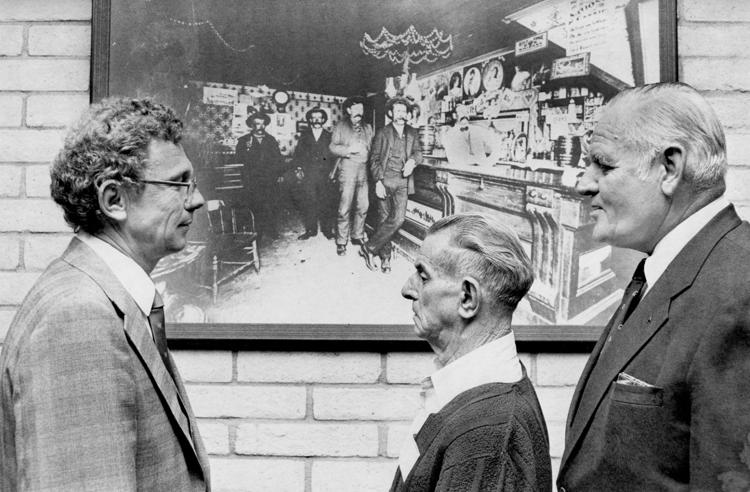 Today's mystery photo shows three men looking at an old-time Tracy photo. Who were they and where was the photo displayed?