Last week's Remember When mystery photo showed a balloon landing in rural Tracy in the summer of 1973. The balloonist at the left was Brent Stockwell of Balloon Excelsior, then of Oakland. For the past two decades, he has organized the Fourth of July balloon liftoff from Lincoln Park. Stockwell, a veteran balloon instructor, now lives in Manteca.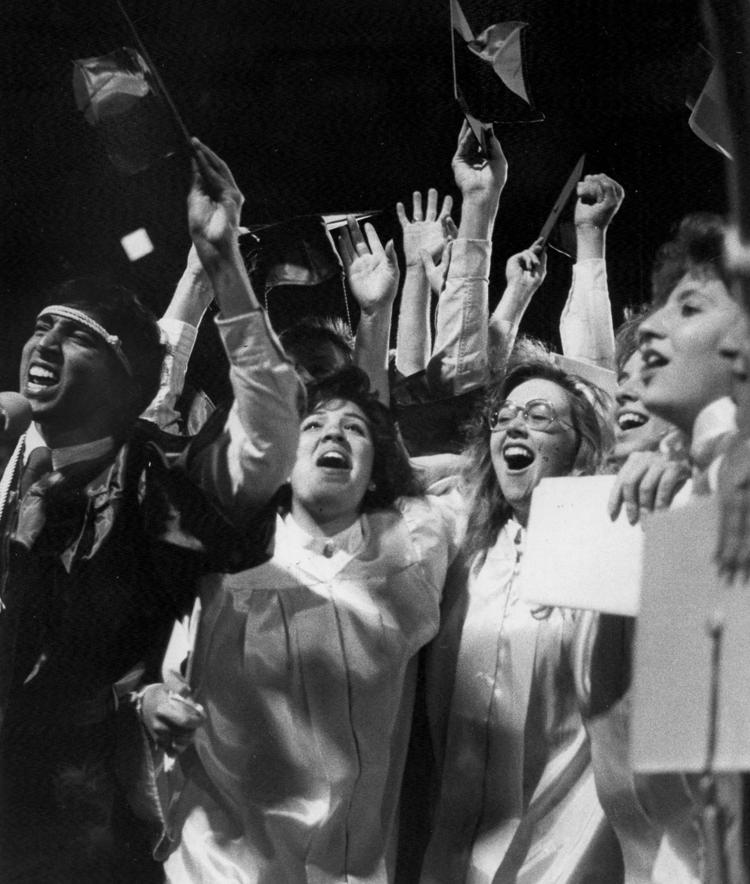 The mystery photo of two weeks ago, at right, showed 1988 graduates of Tracy High School celebrating on grad night. Shauna Baker identified Esther Bright (with glasses), Jamie Philpott to the left, and Michael Serrato, far left.
This week's mystery photo, below, shows a group of beret-wearing men in a kitchen preparing for a special dinner. Who were they, what organization were they with and what was the occasion?