Last week's Remember When mystery photo showed Ed Biggs receiving the Peter B. Kyne Trophy on Dec. 14, 1954, in the Tracy Inn Rose Room. With Biggs are, left to right, George Stevens, master of ceremonies for the Tracy Rotary Club; George Ker, Tracy High head football coach; and George Dickerson, former Tracy High head coach, who in 1943 was UCLA line coach — and later head coach.
Biggs was a halfback whose speed and power led the Bulldogs' offense that year. He later moved to Oklahoma, where he had relatives, and lived there with his wife, Loretta Odle Biggs, a native of Tracy, while working for the Oklahoma Tire and Supply Co.
Edward Kelly Biggs died last May 16 in Tahlequah, Oklahoma, at the age of 81.
Jeffie Evans and Johanna Nunley identified him in the photo.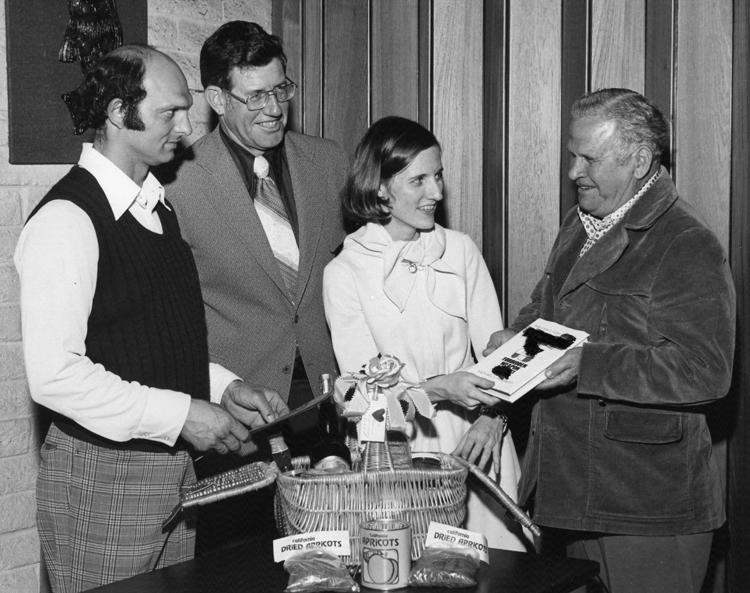 This week's mystery photo shows a group presenting baskets of farm products in March 1975. Who is in the photo, what were the farm products and what was the occasion?