Last week's Remember When mystery photo showed seven members of the El Portal Elementary School's fourth-grade volleyball team in the early 1970s. Back row, left to right: Monica Brasiel, Crystal (last name unknown), Stacey Henderson and Stacey Polak. Front row, left to right: Paulette Truesdell, Andrea Holck and Stephanie Crumb.
Paulette Truesdell Keenen identified herself and teammates, except for Crystal's last name. The girls played volleyball and basketball, she reported.
El Portal Elementary School became a middle school in 1986, when its name was changed to Monte Vista Middle School.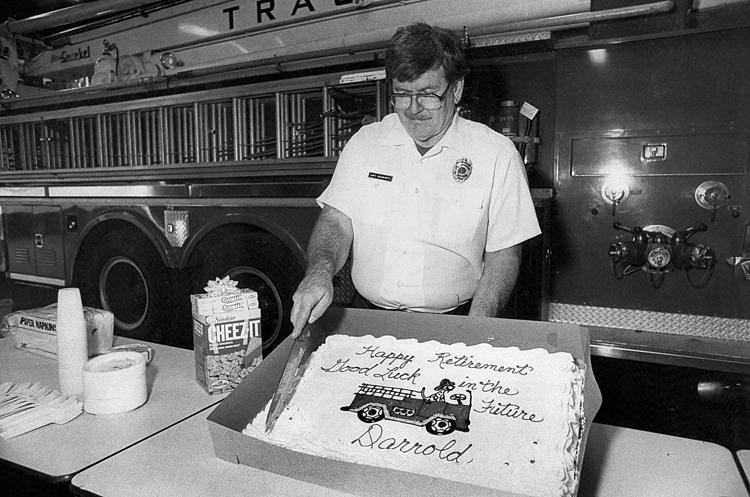 This week's mystery photo shows a local firefighter cutting a cake in January 1990. Who was he, what was his position and why the cake?