Last week's Remember When mystery photo showed three men checking out a Tracy historical photo on the wall of the Bank of Stockton's Tracy office in March 1981. Left to right: Clark Hutton, the bank's Tracy office manager; Waldo Stevens, the Tracy photo historian who provided original historical photos that were enlarged and mounted; and Robert Eberhadt, the president of the Bank of Stockton. They gathered during an open house showing visitors the remodeled bank building at the corner of Tracy Boulevard and 12th Street, where the Bank of Stockton's Tracy office is still located.
Mary Oliveira, who was a longtime employee of Bank of America in Tracy, identified those in the photo.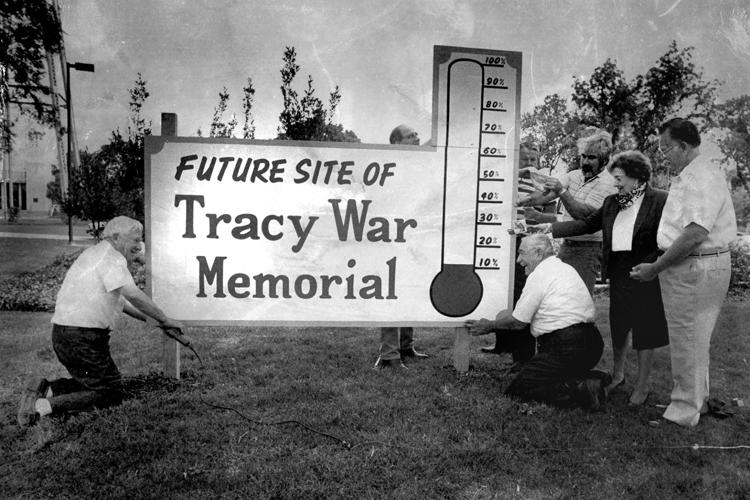 Today's mystery photo shows a group of people at the site of the Tracy War Memorial in June 1988. Who were they and what was the result of the fundraising campaign?