Last week's Remember When mystery photo shows three law enforcement officers taking a look at the Tracy Police Station on East 10th Street in Tracy Civic Center in February 1979. Left to right: Lt. Orval Ellis, commander of the Tracy unit of the California Highway Patrol; Tracy Police Lt. Vern Fowler; and Chief of Police Cloyce Brooksher.
The new building replaced the 1940 police station on West Eighth Street and in turn was replaced in 1996 by the present police station, also in the Civic Center.
Identifying those in the photo were Jeffie Evans, Bob Cain and John Silva.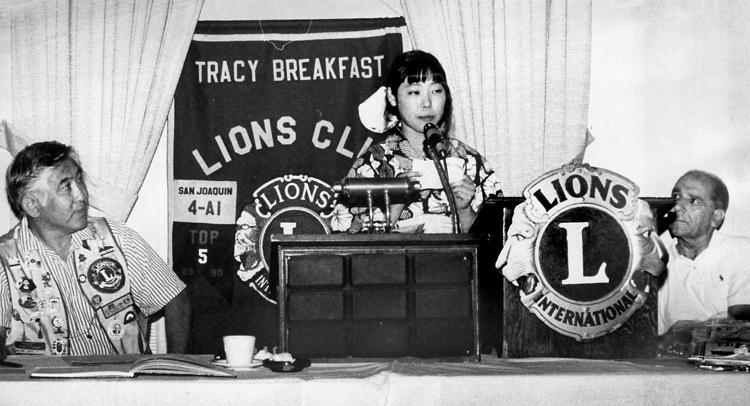 This week's mystery photo shows a visiting student from abroad speaking at a local service club meeting in July 1990. What was the club, where was the student from and who was listening to her talk?