Last week's Remember When mystery photo showed "Trans-Coppertism" artist Vic Harris, seated, chatting with passers-by at the August 1975 arts and crafts fair sponsored by the Downtown Improvement District.
The two men standing were identified as Bob Harris, left, and Bob Wilburn.
Identifying Vic Harris were Faye Harris, daughter of the artist, and Karen Estes.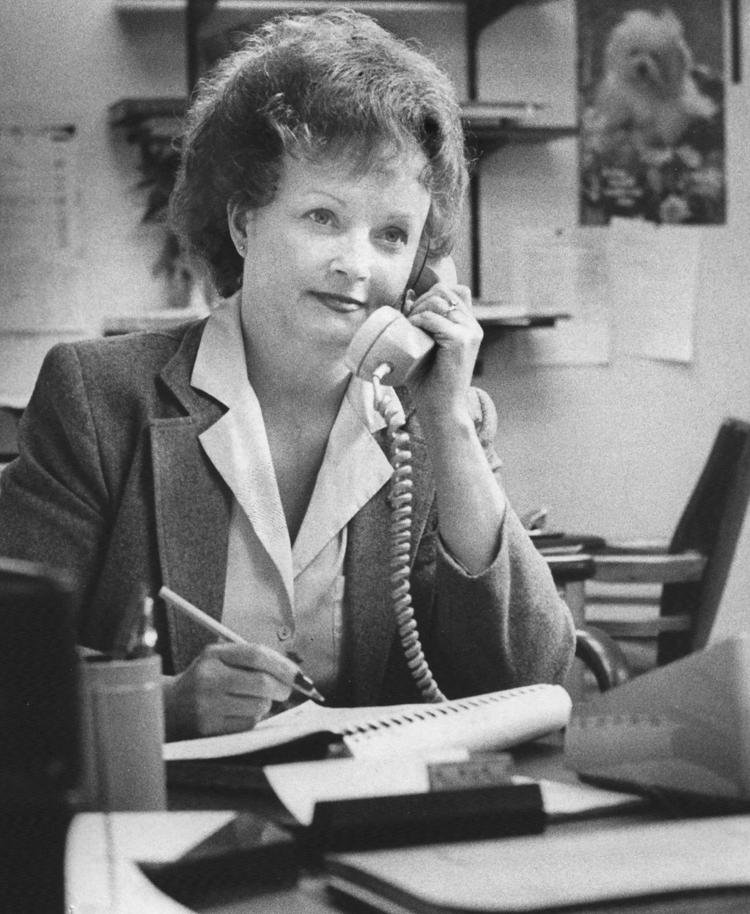 The week's mystery photo shows a local secretary at work at her desk. Who was she, where did she work and what was her job?