Last week's Remember When mystery photo showed three people completing the stock transaction that financed construction of Wadsworth Memorial Library in 1960. Left to right: Alfred Souza, law partner of City Attorney George Wadsworth, whose estate donated $100,000 in Bank of America stock to the library fund; Patsy Selna, legal secretary of the Wadsworth & Souza law firm; and Tracy Mayor Bob Monagan.
The library in Lincoln Park was completed in 1961. It was expanded in 1987, when its name was changed to Tracy Public Library. What became the meeting room was named the Wadsworth Room.
Identifying those in the photo were Jim Noah, Evelie Grebil, Bob Goddard and Richard Giambastini.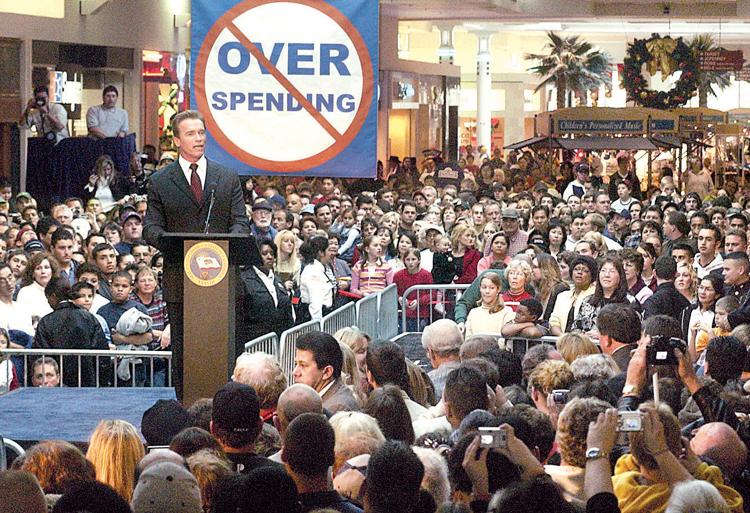 This week's mystery photo shows a major California political figure greeting Tracy residents at a gathering in December 2003. Who was the speaker, what was his message and where was the gathering held?