Last week's Remember When mystery photo showed a student from Japan speaking before the Tracy Breakfast Lions Club in July 1980. Listening at the head table were Ken Yasui, left, longtime chairman of the club's Lions International Youth Exchange Program, and club president Peter Hernandez.
Identifying those in the photo were Donna Mizuno, Julie Curran, Dick Spence, Terry Brown and Richard Giambastini.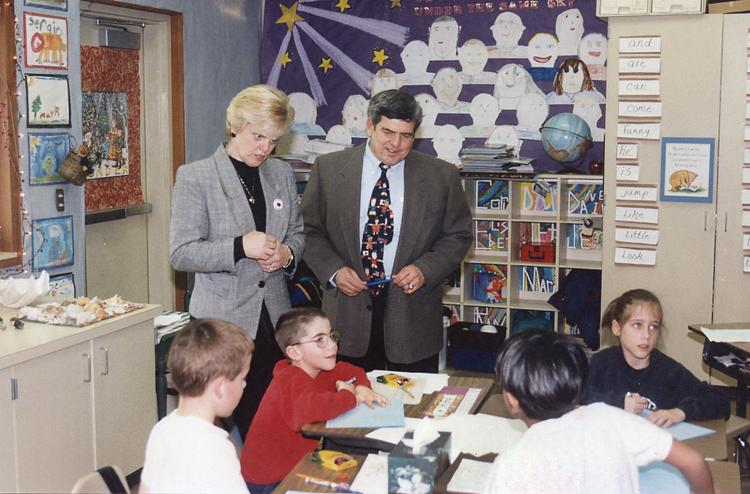 This week's mystery photo shows two people visiting a classroom in a Tracy school. What were their names, where were they and why were they visiting the school?