With the Tracy area emerging as one of the most active homebuilding centers of California, you'd think educating local residents to become skilled workers in the building-construction field would have top priority.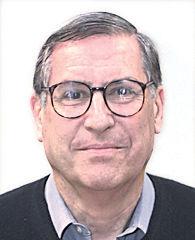 The issue hit me in the face earlier this week when I checked out a press release from the California Homebuilding Foundation seeking financial support for its Building Industry Technology Academy program.
BITA is described as a four-year career technical education program for high school students "teaching the value of safety, teamwork and craftsmanship in a hands-on construction environment."
The program is in response to what the homebuilders' group calls "a fundamental need in California to train more students to work in the construction industry."
Describing the goals of the program, the homebuilders group's information says, "Upon completion of the BITA program, students can perform the duties of an entry-level building-construction technician with the knowledge of construction codes and general and trade-specific skills and terminology."
The California Homebuilding Foundation reports that more than 5,500 students in California are involved in BITA programs in 32 school districts.
I checked with the foundation's office in Sacramento and asked whether one of the 32 school districts was Tracy Unified. Not so, they reported, and it was confirmed by TUSD.
That was not always the case. There was a construction technology program at Tracy High that centered on construction of a small house, giving students experience in carpentry, truss building, plumbing, electrical work, framing, finishing and painting. Tom Sazama was the instructor at one time. When completed, the building was sold to recoup the costs of building materials.
Apparently, after a teacher of the program quit, the district was unable to attract another to take his place. That doomed construction technology at Tracy High.
Is there a need for more trained construction workers in the Tracy area?
Kevin Jorgensen, the city's chief building inspector, thinks so. He reports that he has been told at a number of building sites that qualified employees are hard to come by.
"In the past, when there was an opening, candidates would quickly line up to apply," he said. "That's changed, and many firms have to recruit candidates."
Jorgenson added that the shortage of qualified construction workers also impacts cities and counties that need inspectors for construction projects.
Jorgenson noted that Lincoln High School District in Stockton has a construction technology program that has been very well received.
The Lincoln program could provide a nearby example of what it takes to make a construction tech program a success.