"H.J. Heinz Company Selects Tracy
For Site of Large Post War Factory"
The large headline across the top of the front page of the Tracy Press 75 years ago on Sept. 1, 1944, generated a lot of excitement in Tracy.
News of Heinz coming to town spread throughout the Tracy area, where new jobs would be going to Tracy residents, especially servicemen returning from duty in World War II; where businesses in town could see a growing customer base in post-war Tracy; and where farmers would have a new home for a variety of crops, especially the growing acreage of canning tomatoes.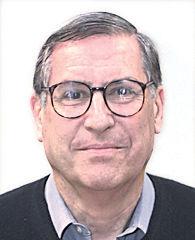 And I'll have to add a personal observation I had at the time as a 12-year-old kid. There was more than an average degree of excitement in our home on Wall Street, since my dad, Harvey Matthews, was instrumental in selling Tracy as a site for the new Heinz factory.
He had been in contact with Heinz officials on several occasions during the summer as they began to narrow down their choice between Tracy and Sacramento.
The fact the head of the Heinz site selection team, H.G. "Glenn" Shinabarger, Heinz senior vice president for North American production, was also my dad's first cousin certainly didn't hurt in giving him entree to the selection process.
That access helped a lot, no doubt about it, but my dad still had to sell all the members on Tracy as the right location. And he was one hell of a salesman.
The virtues of Tracy that my dad pushed were other key elements. Tracy was in the heart of the growing canning tomato region of the Central Valley, and not too far from Berkeley, where Heinz had its major West Coast factory and regional headquarters.
It also was had a cooperative city government that promised Heinz it would provide the new processing plant with water and filtered sewage. And, too, the 73-acre site selected for the plant had good transportation connections — alongside the Holly Sugar spur railroad line and facing Highway 50 (11th Street).
All the stars were aligned in Tracy's favor, and "H.F.", as my dad was often called, made sure the selection team members were convinced of that — and that all those qualities trumped incentives Sacramento had offered.
Purchase of the 73-acre factory site on Aug. 26, 1944, clinched the selection.
The Press story in the Sept. 1, 1944, edition reporting Heinz decision to come to Tracy then reported: "Immediately after the closing to the land deal, the Heinz representatives held a conference with Gil Price of Bank of America and Harvey Matthews of the Tracy Press to give details and information for a timed news release that would inform the people of Tracy of the future plans of the company.
There was no mention of the Tracy Chamber of Commerce, because the chamber was not involved. My dad, along with a number of Tracy business owners, was no fan of the current Chamber manager.
It wasn't long after the Sept. 1 announcement was published that H.J. "Jack" Heinz, the new, young chairman and president of Heinz, selected nationally known architects Skidmore, Owings & Merrill to design the Tracy factory and the Bechtel Corp. to build it.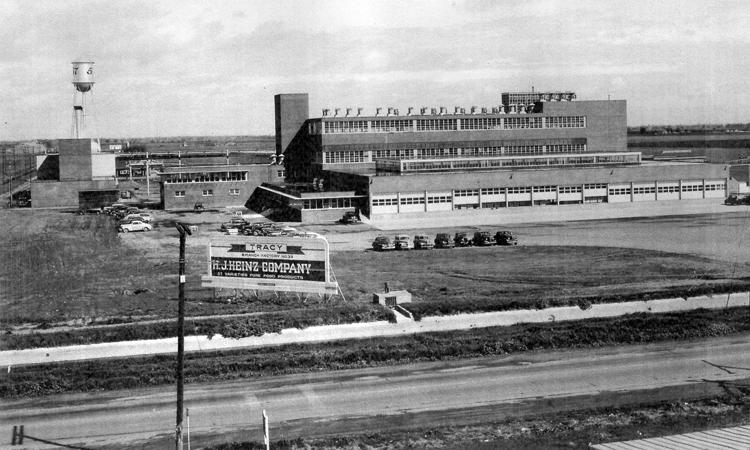 Federal permission to use scarce construction materials during World War was granted on the proviso that one of the major products to be produced was rice pudding.
That choice always seemed strange to me, but I figured it was soldiers' rations. Not so, I later learned. The rice pudding would head off famine in Japan after the expected invasion in 1945 would have decimated food production in the island nation.
Before construction started in the spring of 1945, there was a new twist to the story of Tracy's selection: Jack Heinz, settling in as the company's chairman and chief executive officer, fired Glenn Shinabarger as he reshuffled the Heinz hierarchy in the company's Pittsburgh headquarters.
Shinabarger had joined Heinz in his hometown of Muscatine, Iowa, where there is still a Heinz factory. He moved up the company management ladder to become Howard Heinz's close associate before the senior Heinz died and his son, Jack, took over.
The next time I saw my dad's cousin was when he visited our family during a West Coast visit as he became a candidate for a new job as president of Shilling Spices in San Francisco. That didn't work out, but he soon became president of the New Holland farm machinery firm.
Tracy's Heinz factory, a great example of American industrial design of that era, was completed in December 1945, but equipment was still being installed, and it started production the spring of 1946 with a trial run of spinach for baby food. Tomato paste, ketchup, chili sauce, soup, baby food and vinegar were major products over the years.
The factory continued in operation for 51 years, providing jobs for several generations of Tracyites and becoming the largest processor of tomatoes in Heinz's worldwide network of factories.
Heinz decided to close the Tracy factory and outsource processing of tomato paste at the end of the tomato run in the fall of 1997. The final day was in January 1998. Before it was closed, it had indeed given, as the Sept. 1, 1944, story in the Press promised, "the future of post-war Tracy a big boost."