For several decades, beginning in the 1960s, a number of Tracy High students interested in photography worked part-time at the Tracy Press as photographers and darkroom assistants.
I hired most of them myself. I wanted help in taking photos, especially of Friday night football games, and in working in the darkroom on what in past years was the time-consuming process of developing negatives and making prints. No digital photography in those days.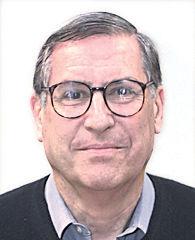 The death of Allen Friensehner on Oct. 5 caused me to pause and think about those student photographers at the Press. I believe Allen was one of the first, if not the first, and Dave Rainey was close behind.
Like Allen and Dave, nearly all of them went on from their work at the Press to have long, successful careers.
Allen Friensehner (on occasion, I called him "Big Al Freenberger") was a prime example. Those of us at his celebration of life on Oct. 12 heard from senior officials at the Lawrence Livermore National Laboratory tell of his important role as a senior scientific associate in performing pioneering research in gamma ray detection and measurements.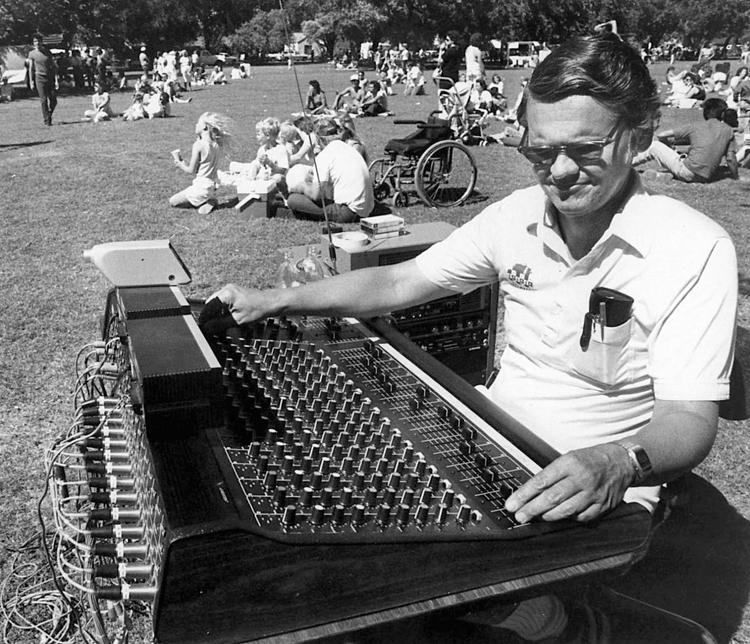 He also was a resourceful audio engineer, setting up sound systems for all kinds of events at the lab and in Tracy. I saw him a number of times at the Fourth of July celebration and Thursday night concerts, both at Lincoln Park, and when the Stockton Symphony performed at TracyCommunityChurch, where Allen and his wife, Deloma, were active members.
And Allen liked photography, especially using his beloved Pentax cameras. As a Press photographer, he really enjoyed being on the sidelines of Tracy High football games, sometimes with friend Rick Hanson at his side, even after he was no longer working at the Press.
As Allen finished high school and graduated from Modesto Junior College to join the lab, other student photographers followed.
Dave Rainey actually started as a janitor at the Press, where his dad, Phil Rainey, was composing room foreman (and a sharp-eyed proofreader).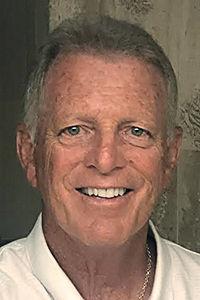 Dave soon grabbed a camera and moved into the darkroom. That was more than 50 years ago, in the late 1960s, before and after he had graduated from Tracy High in 1967. He developed his photography and photo processing skills with Ed Schwinn at Delta College to a degree that served him well when he entered the Army and was assigned to a unit where he carried a camera, not an M-1 rifle.
And Dave had quite a business career after that. In fact, within the past several months, he retired after a long, successful run in the field of color pigments employed in concrete construction projects of all kinds.
He started by getting a post-Army job in 1975 driving a truck, and then working as a sales rep, with Graystone Block, a Modesto concrete block firm that often used colored concrete in its projects.
Although Dave described Graystone Block as a "very creative firm operated by first-class people," he decided that a job offer from Davis Colors, a nationwide firm that produces pigments for concrete, couldn't be rejected, so he moved to Davis Colors in 1991.
Starting as a territory sales rep, he moved up the ladder of the firm, which had various names over the years, with a successful sales and service record to become sales manager — first of a territory, then of the western region and finally of North America.
"I was fortunate working for a company with high-quality products and a solid reputation, and I worked at building relationships," Dave said. "If customers had a problem with pigments, I didn't hesitate to assist them in solving it — and make sure what I did today would help them tomorrow."
When increasing long-distance traveling, from the U.S.-Mexico border north through Canada to Alaska, became a major a challenge in his final job, Dave decided it was time to consider retirement.
"I set the age of 70 as my goal and retired on my 70th birthday," he said.
He continues to make his home in Tracy with his wife, MaryLouise, and he still remembers his days behind the camera and in the darkroom at the Press, adding;
"It taught me to be responsible and learn that teamwork was really important."
Others followed Allen and Dave shooting photos for the Press and working in the darkroom. I'll see if I can report on their post-Press careers, too.