Last week's story in the Press about Tracyite Everett Rankins entering the San Joaquin County Agricultural Hall of Fame told of one man's long involvement in developing new technology to improve farming methods in California.
Everett's contributions, especially in hay baling, have been truly unique and made over a number of decades.
Everett Rankins, 91, made farming operations in the region more efficient and cost effective. He is still at work in his machine shop.
But it wasn't long before I came across information in Press files to remind me that another innovation in farming practices was given birth in the Tracy area.
It involved tomatoes, and not alfalfa hay. And it took several months for the information to emerge.
It all started several months ago, when Lorry Dunning, a farm history researcher connected to UC Davis, wrote me an email asking if I had any information about Chuck Bailey, H.J. Heinz Co.'s longtime California agricultural manager, playing a key role in developing the bulk handling of canning tomatoes. And if so, did I have any evidence to verify Chuck's involvement?
A search of the Press files turned up several short mentions that Chuck was active in changing the way tomatoes were transported from field to factory in large metal bins capable of carrying 12 tons of tomatoes. Mentions, yes, but that's all, and Lorry said he needed verification.
Then, just last week, a story in the Sept. 19, 1969, Press caught my eye. It looked familiar, since I had written it a half-century ago.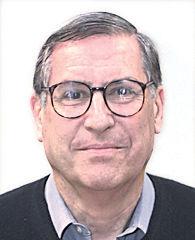 The article told of successful trials collecting and hauling tomatoes in converted metal sugar beet bulk bins instead of in smaller wooden bins with a capacity of only 900 pounds.
It's easy to see by the story that Chuck was a leader in developing bulk bin handling of tomatoes, but also that he wanted Heinz's name, not his, to be mentioned. The Heinz ag manager wasn't quoted in the story, and a photo of him and tomato grower Ed Arnaudo standing in an Arnaudo Bros. tomato field discussing the trials showed only the back of Chuck's head. Nonetheless, verification was achieved by his presence at the trials.
Although several glitches had to be overcome, as would be expected in a new process, the trials proved to be a success.
"This really simplifies the operation," Arnaudo said then. "After the bulk bins are filled, they are unhitched from the field tractor and hitched onto the truck tractor."
At Heinz, the tomatoes were washed out of the bulk bins and into flumes leading to the factory.
Because the metal bins remained on flat-bed trailers, smaller wooden bins didn't have to be loaded onto the trailers at Heinz and then unloaded in the tomato field staging area. 
Bailey worked with Ed in the field trial at Arnaudo Farms and with Ed's brother, Steve, at A&M Farms.
Before the trials were started in August 1969, several adjustments had to be made. The sides of the original sugar beet steel bulk bins had to be cut down from 4 to 3 feet in height, and sliding doors had to be cut into one side to allow inspectors to take tomato samples for grading.
During the opening days of the 1969 trials, crawler tractors were used to pull the flat-bed trailers holding the bulk bins, but they were replaced by large-wheel tractors that gave the drivers a better view of the trailers being pulled behind.
Next time you see a truck with bulk bins filled with just-harvested tomatoes heading toward a processing plant, you'll have an idea how those bins came to be a major element of California's tomato industry.
Another legacy of Heinz's 51 years in Tracy.