Two new athletic directors took over at their respective high schools this week as student athletes and their teams prepare for the fall 2019 sports season.
Steve Anastasio has been a fixture at West High for most of his 35-year coaching career.
Anastasio, 56, a 1981 graduate of Tracy High, has been coaching and teaching physical education with Tracy Unified School District for 32 years.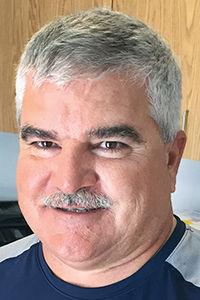 He started at Tracy High after his graduation from Stanislaus State and was one of West High's original coaches when the school opened in 1994. He has been there ever since except for three years, 2010-2012, when he was the head football coach at Kimball High.
In that time, he has been a head coach for varsity football, girls basketball, softball, wrestling and baseball at West High. He has also been a junior varsity and freshman coach.
"There were a couple of years when I coached three sports in one year," Anastasio said — specifically, JV football, varsity girls basketball and varsity softball. "It's what I do. It's what I love to do. I like being around student-athletes. I love athletics and what it can help student-athletes do."
He took on the athletic director job after Steven Wichman, whom Anastasio had coached when Wichman was a West student in the early 2000s, gave up the post to become assistant principal at West High.
"There was a need for someone to do it," Anastasio said. "The timing was right and the administration has been very supportive. I've got lots of help from previous athletic directors who have reached out to help me."
The athletic director job is a part-time position, taking up two class periods a day while Anastasio continues to teach physical education for three class periods. Though he doesn't have any coaching duties this year, he will be in charge of team schedules, West High's athletic venues and assignment of officials.
"My main job is to support my coaches and give them more of an opportunity to just concentrate on coaching," he said.
He also makes sure the school's athletics website has up-to-date schedules for each sport, and he monitors and updates other websites that record game results and athlete statistics.
He keeps up with the student-athletes too, making sure they meet the California Interscholastic Federation's and Tracy Unified School District's academic and attendance requirements to stay eligible to participate in sports.
Guadalupe Galindo is in his second year at Mountain House High, and he is taking over for LeVinia Woods, the school's original athletic director, who continues teaching physical education at the school.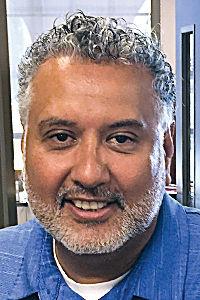 Galindo, 49, coached the Mustangs JV girls basketball team last year and has six years of experience as an athletic director at Kuna High School in Idaho, his home state. As a high school athlete, he competed in football, basketball, and track and field. He has coached those sports as well, and his role in athletics is part of his lifestyle.
"I really like the atmosphere and camaraderie that you get with the other coaches and parents," he said.
He graduated from Boise State University in 1998, majoring in kinesiology, and his 21-year career in education and coaching since then includes 12 years in Idaho, two years in Las Vegas, and seven years in California, including five years as the varsity girls basketball coach at Riverbank High.
Galindo said all the varsity coaching positions for the fall season have been filled, though the school still needs some assistant water polo coaches and JV and freshman volleyball coaches. He is also searching for a new varsity girls soccer coach for the winter season.
In addition to his job as athletic director, Galindo is an online electives instructor at Mountain House High, tailoring curriculum and subject matter according to his students' needs. He will also continue as the JV girls basketball coach.
Galindo expects that his job as athletic director will take up most of his time at Mountain House High.
"It's basically a liaison between the administration and the coaches and teachers, making sure that the kids are eligible, and seeing what needs the coaches have," he said.
He added that, with a student population of 1,560 students and growing, the 5-year-old school will continue to see big changes.
"One of the biggest challenges I've seen is that the processes keep changing because of the growth."