In the United States, we believe that we have the "unalienable Rights" to "Life, Liberty and the pursuit of Happiness" (Declaration of Independence). For hundreds of years, our citizens have upheld these rights with the call of freedom. However, citizens must not become complacent if they are to keep their freedoms. Here, we also have the right to peaceably assemble to voice our concerns and stand up for what we believe.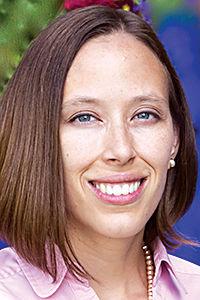 On Saturday, Aug. 31, members of the Tracy community will peaceably assemble to stand up for the right to make our own medical choices. We will march from 10 a.m. to noon starting and ending in the OSH parking lot, where at noon, we will meet for a rally. We join citizens all over the United States assembling with Millions March Against Mandatory Vaccinations.
Our guest speaker, Nick Johansen, is the father of a vaccine-injured child and has seen firsthand the devastating effects an adverse reaction can have. He now travels the state to help educate Californians on the great need to preserve medical freedom here in our beautiful state. Nick believes the time for open and honest dialogue is now. He says: "Our movement doesn't promote what choices people make. We are simply trying to educate families and provide all the appropriate and necessary information for families to make an informed decision, and preserve medical freedom here in California."
With education in mind, here are some facts. At this time, children must be vaccinated to attend school in California. In 2016, the right to have personal or religious exemptions from vaccinations was taken away by the California state government and only medical exemptions remained. Objections to vaccine ingredients abound. Adverse reactions happen every day and include death. Vaccine manufacturers have no liability. Double-blind vaccine studies with a true inert placebo do not exist. Medically fragile children should not be vaccinated. See the websites below to do your own research.
Senate Bill 276 is currently on the table in Sacramento. This bill seeks to lower the number of medical exemptions allowed. It ties doctors' hands, makes families jump through hoops and divulge private medical information, leaves medical exemptions in the hands of government officials, and hangs free public education as leverage to force vaccination. If this bill goes through, a medically fragile child who was injured by a vaccine will have their right to a free public education taken away, or face the possibility of another injury or death by consenting to get the vaccines against their doctor's and families' better judgment. For most, being forced to make this decision is not acceptable.
This bill is unnecessary, as medical exemptions are already difficult to obtain, and according to the California Department of Public Health, less than 1% of the population of schoolchildren have a medical exemption currently. It might be worth looking into campaign donations of those promoting this bill, as conflicts of interest may come to light.
Whether you choose to vaccinate or not is irrelevant. The key word here is "choice." Everyone must have the freedom to choose what is best for their own family. Educate yourself and then make your decision. For some, the benefits do not outweigh the risks; therefore, we must have the medical freedom to choose.
Stand with us on Saturday, Aug. 31, for Millions March Against Mandatory Vaccinations. Stand up for medical freedom. Stand up for the children. Stand up for "Life, Liberty and the Pursuit of Happiness." You may end up saving a child's life.
---
Do your research!
---