---
District attorney fights to end human trafficking
May 5 — District Attorney Tori Verber Salazar declared war on human trafficking during an awareness event at a local house of worship in early May.
"By doing these presentations, we find victims," she said. "It's one of the reasons we do these. The other thing is — education is power. We educate the community that we're working with, we educated them with tools."
The two-hour presentation included stories of real victims and traffickers and identified programs to help victims escape the business of sex slavery.
---
Police Activities League launched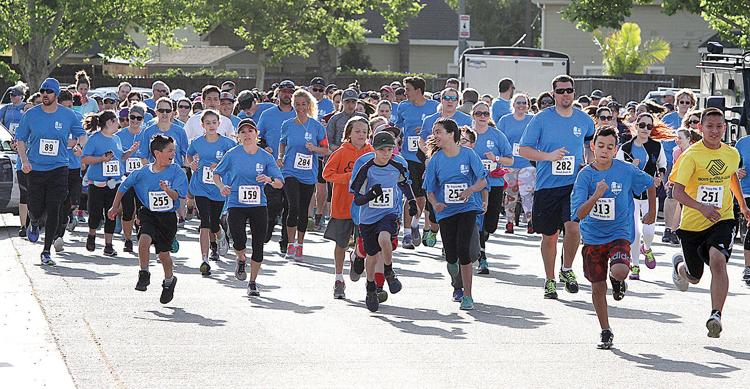 May 5 — Doughnut holes, 1,800 of them, were an incentive for 250 people to get out of bed and hit the streets as the Donut Dash 5K Fun Run on May 6 helped kick off the new Tracy Police Activities League.
P.A.L. was formed separate from the police department to bring police officers and youths together and instill discipline, self-respect and a positive self-image.
In August, P.A.L. introduced a boxing program working out of the American Striker gym. Kids ages 12 to 18 are learning basic boxing techniques from coaches Keith Jordan Sr. and Officer Charles Baker.
Future plans include a running club led by Officer Dan Pasquale. The organization is also looking to move into a larger space of its own when it finds the right place.
---
Denham votes to repeal Obamacare
May 5 — Rep. Jeff Denham, R-Turlock, who represents most of Tracy, voted with the majority in the House of Representatives to repeal the Affordable Care Act on May 4. The bill did not include two elements the congressman had previously told the Tracy Press in needed to earn his vote: incentives for medical residency programs in the Central Valley and a system to ensure doctors are reimbursed by Medi-Cal for low-income patients on that system.
The new health plan ultimately failed in the Senate but on Nov. 13 Congress successfully repealed the part of the ACA that required that people either have insurance or pay a fine.
---
Tracy edges over 90,000
May 12 — A modest 1.6 percent growth rate in the past year put Tracy's official population past 90,000 for the first time. The city added 1,429 residents in 2016, growing to 90,890 souls.
Meanwhile, the neighboring cities of Lathrop, Manteca and Ripon boomed, making San Joaquin the fifth fastest-growing county in the state. The state finance department estimated California's population at 39,534,000.
---
Downtown corner reduced to rubble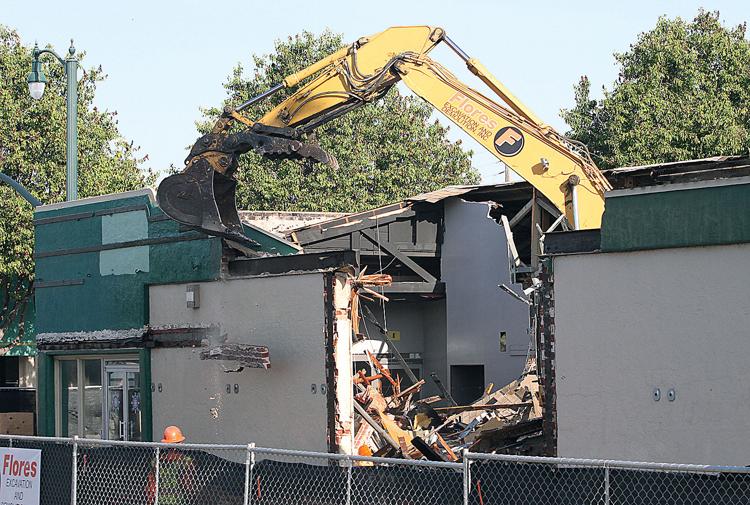 May 12 — The brick building that once housed Tredway's stationery shop is gone, and in its place is an empty lot at the northeast corner of 10th Street and Central Avenue.
The building had been empty since October 2011. It was constructed as a garage in 1928 and later used as a furniture and appliance store and most recently a series of restaurants.
The property owners envision a three-story mixed use building at that corner.
---
Safe places staked out for trafficking victims
May 19 — San Joaquin County District Attorney Tori Verber Salazar announced May 16 that she was partnering with the Women's Center-Youth and Family Services, San Joaquin RTD and McDonald's restaurants to become safe places where young victims of human trafficking can escape their captors.
Young men and women can get on any RTD bus or go into any McDonald's restaurant in the county and be protected by telling the staff why they are there.
---
City reaches medical response accord with county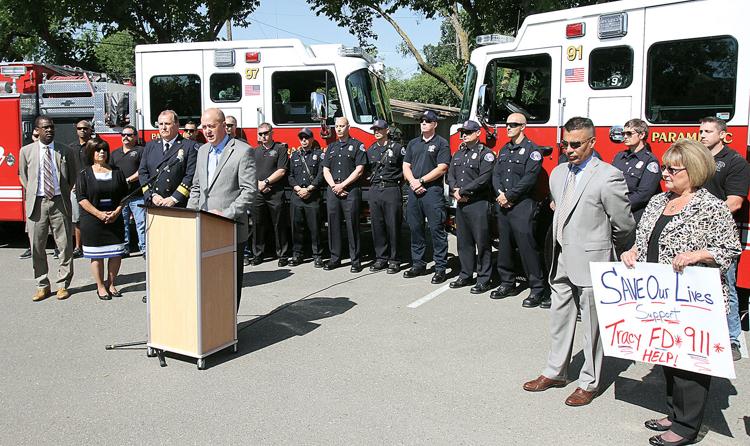 May 26 — On May 25, the city finalized negotiations with the county Emergency Medical Services Agency to allow South County Fire Authority, which is managed by the Tracy Fire Department and includes the city and rural areas, to respond to every medical call in those areas.
The county had previously mandated that fire crews not be dispatched to minor medical incidents. Only ambulances from American Medical Response, which holds the countywide contract for service, were sent to all medical emergencies.
That, according to fire Chief Randall Bradley, created a threat to public safety.
The accord represented months of negotiations and, according to city leaders, an important victory for citizens.
"I can't underscore enough that, as much as this is a win for us, we started this process a year ago with 'No.' The answer was no," said then-City Manager Troy Brown.