It was an incredible privilege for this small-town teen to take a 12-day trip with my dad and grandpa to the Washington, D.C. area. I experienced much more than I can say here, but I'll attempt to convey some of the amazing highlights of this adventure.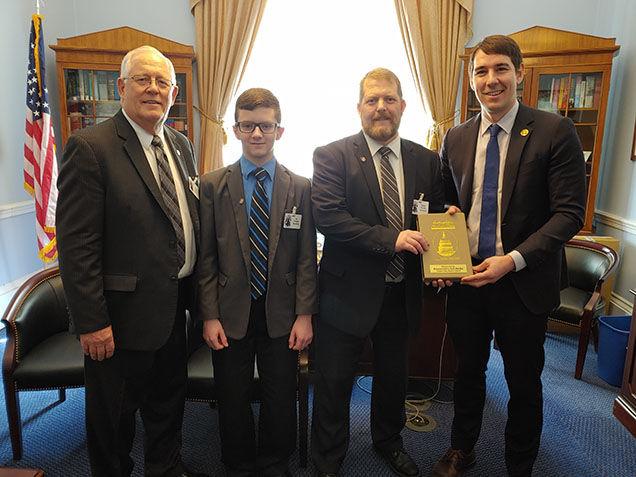 One unique opportunity that came my way was a meeting with our local representative, Josh Harder. Upon getting an appointment with him, we were privileged to present him with a specially-printed book on behalf of Golden Valley Baptist Church. He and his staff were very gracious to us. After giving him the book, we prayed with him for God's wisdom in his decisions. Along with Mr. Harder, I met Representative Devin Nunes very briefly.
As part of a pastors' conference, I also heard speeches by quite a few Christian representatives and one senator. It was very encouraging to see so many strong Christians in high offices. They're daily fighting for religious liberty and protection of life. I'm very thankful for the commitment of our representatives who are sleeping in their offices and hardly seeing their families.
As part of the aforementioned pastors' conference, a former congressman led a group, including me, through an amazing tour of the U.S. Capitol Building. With it being late at night, there were very few people there. We got to have such experiences as singing in the rotunda and sitting on the floor of the House of Representatives. The House floor was surprisingly small, but sitting in the actual seats of the representatives and being ten feet away from a place where many presidents have stood was truly awe-inspiring.  The capitol tour was one of my very favorite things we did. The inside of the rotunda was incredibly tall, with beautiful artwork decorating the top.
We were able to see some other intriguing historical sites. Nearly every memorial in the area and four battlefields were all places I visited. From the top of the Washington Monument, I was able to see much of Washington, D.C. and even into Maryland and Virginia.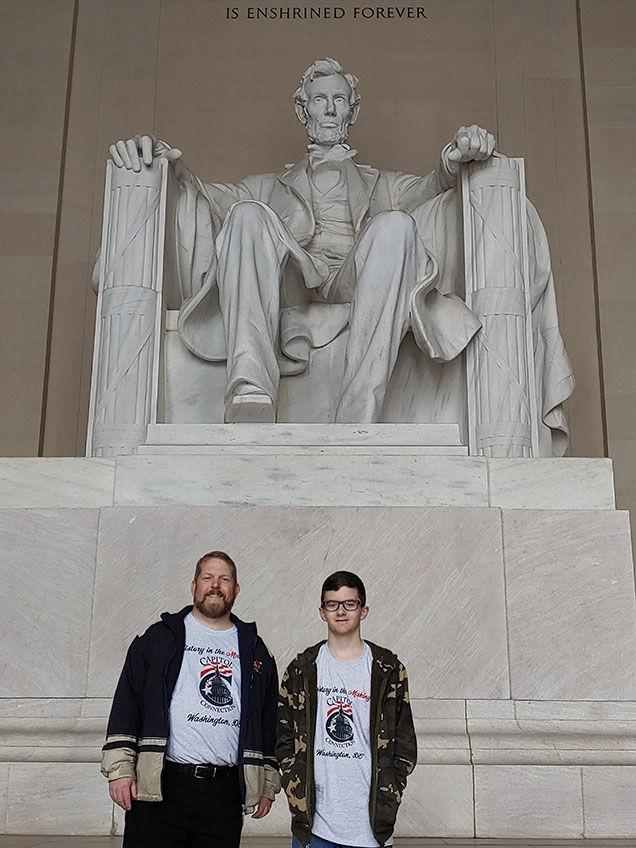 At the Lincoln Memorial, I was not only amazed by the scale of it but also by the character of the great Christian man it was a monument to. At the Jefferson Memorial, I read a variety of quotes attesting to our Christian heritage. At the World War II Memorial, I was impressed by the extensive water features alluding to the abundance of water-based combat in the war.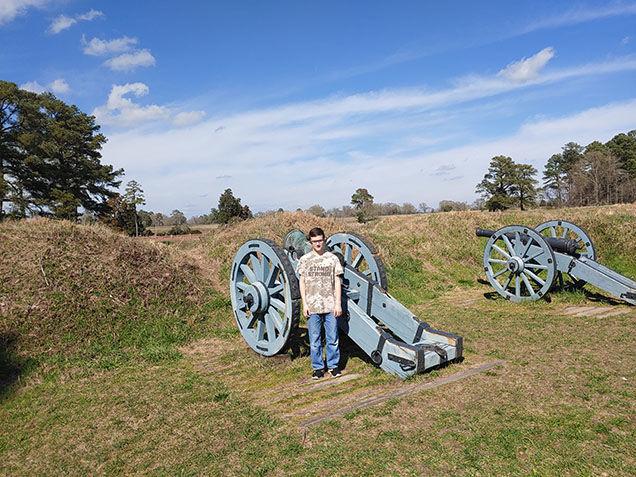 The four battlefields we visited were Ball's Bluff, Antietam, Gettysburg and Yorktown. They were each very educational and sobering. Ball's Bluff, just a clearing in the woods, is a lesser-known battle in the Civil War; however, the other three sites were major fields of conflict in American warfare. Following a driving tour, we spent most of a day at each of the large battles. The one-day Battle of Antietam was the bloodiest day in the history of American warfare.  In this small valley, over 23,000 men - more than the population of Patterson – were killed or wounded. With all these reminders of our past, I just think of the wonderful heritage we have and the hundreds of thousands of people whose lives were changed or even sacrificed for the country we have now.
More reminders of our history came through multiple museums from the Holocaust Museum to the Smithsonian Air and Space Museum. All of these were very interesting, though some things we saw really stood out. Some of those amazing artifacts included the original Declaration of Independence, the Constitution and the Bill of Rights. While those were all too faded to read, some signatures were still legible. Looking at those was like stepping back in time; you could easily see in your mind's eye each man walking up to sign the Declaration of Independence. It was also incredible to see such parts of history as a uniform George Washington wore, his sword, the original Wright Brothers plane and the Friendship 7 space capsule. Overall, this part of the trip made me think about our history.
This trip is not something I will quickly forget. History came alive, and I am thankful for the legacy our forefathers gave us. I hope to bring some part of the impact it had on me back to Patterson.