Fall vegetables are truly a joy in the home garden. They're a lush wave of greenery and vibrant color throughout the fall season and into the winter. Nothing beats going into your own backyard for fresh ingredients to put on the dinner table. Last year I swooned over the beautiful leaves on the collard greens and scarlet kale in my garden. Those leafy curves and curls made their way into stir-fries, salads, soups, and wraps in our family meals well into springtime.
If you want to experience garden-fresh produce in the coming months, now is a great time to prep garden beds or even get some pots to set on your apartment balcony or patio. Healthy, abundant gardens start in the soil. Many common garden plants will benefit from a loose soil that is rich in organic material and a planting space with good drainage; remember, roots can't swim! It's also a good idea to pick up a balanced NPK (nitrogen, phosphorus, and potassium) fertilizer. I'm an organic gardener, so when choosing soil, amendments, or fertilizer, I like to pick products that have an OMRI (Organic Materials Review Institute) certification that can be clearly seen on the packaging.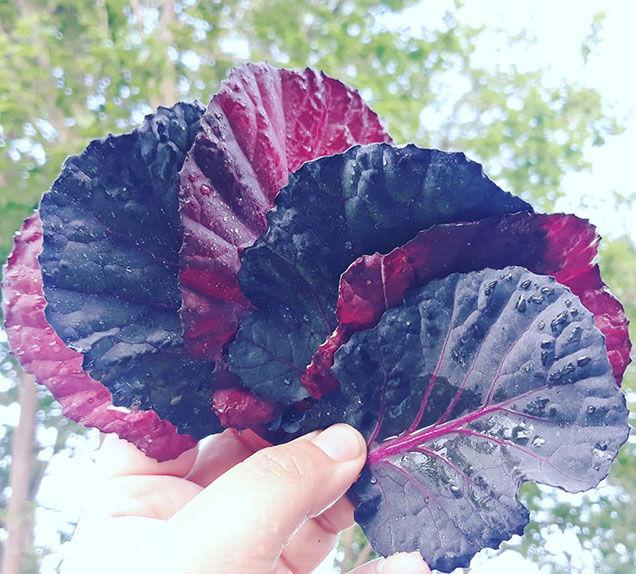 When choosing what to grow, there are a few important things to take into consideration. Make sure that the plants you choose will have space, sun, and water requirements they need to grow successfully. Also, take into account what temperatures the varieties you're choosing can handle. While scarlet kale germinates well in the heat, many lettuce varieties are much more sensitive to higher temperatures. Much of this information can be found on the back of your seed packets or is readily available online.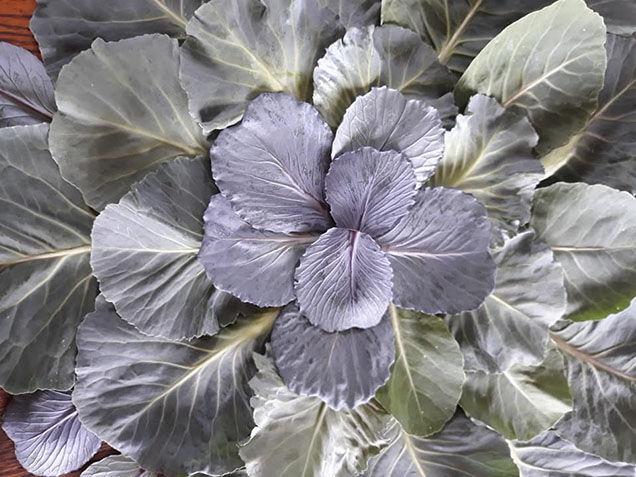 If you're looking for something fun to grow, try varieties like stick kale, tree collards, scarlet kale, or purple mountain spinach (purple/red orach). Stick kale and tree collards are perennials that can get rather tall and have a whimsical shape. Scarlet kale is very elegant looking with its tight, dark purple curls. Whereas, purple mountain spinach is a showstopper both for its color and flavor. It ranges in color from hot pink to deep purple and has a crisp, refreshing flavor that is both mildly nutty and citrusy. Other great choices include cabbage, bok choy, broccoli, cauliflower, beets, radishes, turnips, kohlrabi, collards, green onions, lettuce, and peas.
When looking for a seed source, you may want to consider borrowing seed from the Patterson Seed Library. Simply call our local library branch (209-892-6473) for more information and to request a list of seeds available. Once you've made your selections, they will prepare your seeds for curbside pick-up. Participating in the seed library and donating seeds give more members of our community the ability to enjoy growing their own healthy food.
Another local resource to take advantage of is the UCCE Master Gardeners of Stanislaus County, who have been offering free online gardening classes over Zoom and have uploaded them to their YouTube channel. Some favorites to plant in fall from their recent herb gardening class include chamomile, cilantro or coriander, and fennel. You can be on the lookout for their upcoming Fall Vegetable Gardening class by following their page on Facebook.
I hope gardening will bring you the same kind of joy that it brings me, the excitement of seeing seeds sprout, and the satisfaction of growing healthy food for you and your loved ones. Perhaps I will see you when the Patterson Garden Club is able to safely meet again; until then, let's get growing!