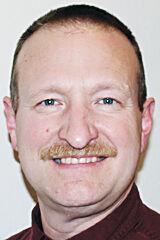 Greetings, neighbors. On our journey for this edition of Ken's Korner, we are going to go back, way back in time. It was the very first time my parents took us on vacation. It was truly special, as you will see.
Growing up, my parents struggled financially. It took many years for me to figure out why. My Dad had a great union job as a machinist with McDonnell Douglas Aircraft in St. Louis, Missouri. Mom worked for a since-closed home improvement company called Central Hardware as a senior credit supervisor in their credit card department in the home office.
We drove the oldest cars of any of our friends and did not take any vacations (until this one!). What was the issue? Mom and Dad were supporting BOTH of their widowed mothers. My maternal grandmother still had two teenage children at home. We drove the seventy miles out to Gerald, Missouri, every two weeks because we needed to buy them groceries for the next two weeks. My parents were incredible in their honoring their mothers and my mother's younger siblings!
In May 1969, somehow, my parents pulled off a wild, first-class vacation for the four of us. I was nine years old, just finishing the third grade, and my brother was seven, having just finished the second grade at McKinley Elementary School. We were taken out of school three days early because we were leaving St. Louis before school ended. Someday I will tell you about what my mother found on my desk that day.
The next day, we headed for Lambert Field, our major airport in St. Louis. My brother and I had our Easter suites on, including matching ties. Mom and Dad were dressed up, looking like they were going to a wedding or church (as we dressed-up for them back in the OLD days!). We boarded our American Airlines Boeing 707 Jetliner, seated in coach, but the first rows behind first class. The stewardess sat with my Dad and I at take-off, after giving my brother and I our wings. If I remember right, the pilot even came by to say hello while in flight.
Our food was hot, served on china dishes. We had real silverware, drank from glass glasses, and had room enough for a tray with comfortable clearance. I learned to eat creamy coleslaw that day. How things have changed when traveling by air today. This was just the beginning of our fabulous trip to CALIFORNIA! Yes, we were heading for Los Angeles.
My mother had close relatives who had moved to Long Beach some years before. Forget about staying with them, though. We had a one-bedroom apartment at the Gas Light Motel right next to the Movieland Wax Museum. It included a kitchenette and the coolest double bed for us boys, which pulled out from under this storage thing in the corner. The maids put our pillows into it each day when they made up the room while we were driving around in our Hertz LTD rental car with air conditioning, which was almost brand new. Again, first-class!
The Hasekamps went to Knott's Berry Farm, TWO DAYS in Disneyland, Marineland, the wax museum, and more. Plus, we spent some time with our cousins doing fun stuff and seeing other sights, including playing in the ocean at Huntington Beach.
It was an amazing trip in every way. My Dad shot "Super-8" movies of the entire trip while Mom took pictures with her Kodak 104 Instamatic camera. It would be another five or six years before we would take any sort of vacation again. It would not equal this adventure. For those eleven days in the spring of 1969, my brother and I thought we were royalty. Thank you, Mom and Dad, for the sacrifices you made to pull off this trip and take care of your mothers.
Here is hoping this little story has you remembering and reliving an adventure from your youth or past. Do more than just remember it. Share it with someone you love and enjoy the experience again.
Thanks for reading this. Enjoy the day!