The annual Veterans Day Ceremony was held in Veteran's Park (South Park) Monday. Eric Langstaff, who coordinated the event, served as Master of Ceremonies.
Participating in the ceremony were the Boy Scouts, Girl Scouts, American Heritage Girls, Cub Scouts and members of Trail Life. Councilmember Dennis McCord was keynote speaker, followed by Mike Anderson, representing American Legion Post 168.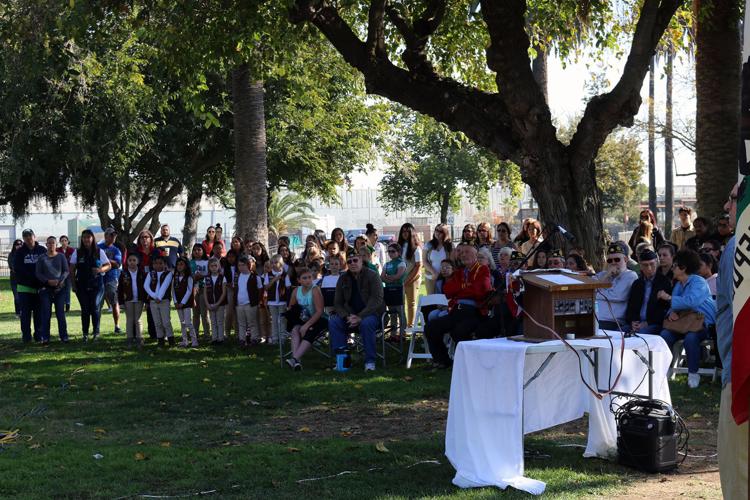 During his keynote address, McCord illustrated the plight of many veterans in this country by telling the story of Army Civil Affairs Officer Pat Mane, who was seriously injured in Afghanistan in 2005 when the vehicle he was in hit a homemade bomb.
In an instant, the officer's life changed: he suffered a broken nose, multiple cracked teeth, cartilage tears in both shoulders, sprained knees, nerve damage and severe traumatic brain injury (TBI). His most serious injury, the TBI, McCord said, "took away most of his cognitive abilities." His wife and caregiver had to walk him around Walter Reed Army Medical Center, and he was "likened to a six-year-old in a 56-year-old body." A medical evaluation board determined he was no longer fit for duty, but the Army concluded he had no long-term disabilities, McCord said.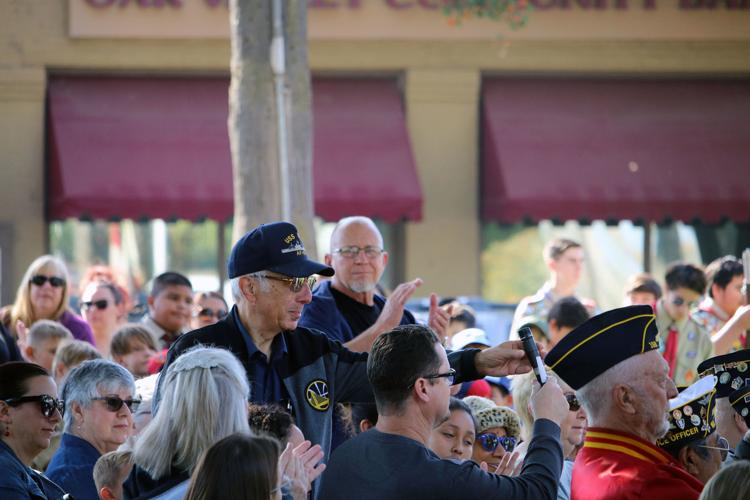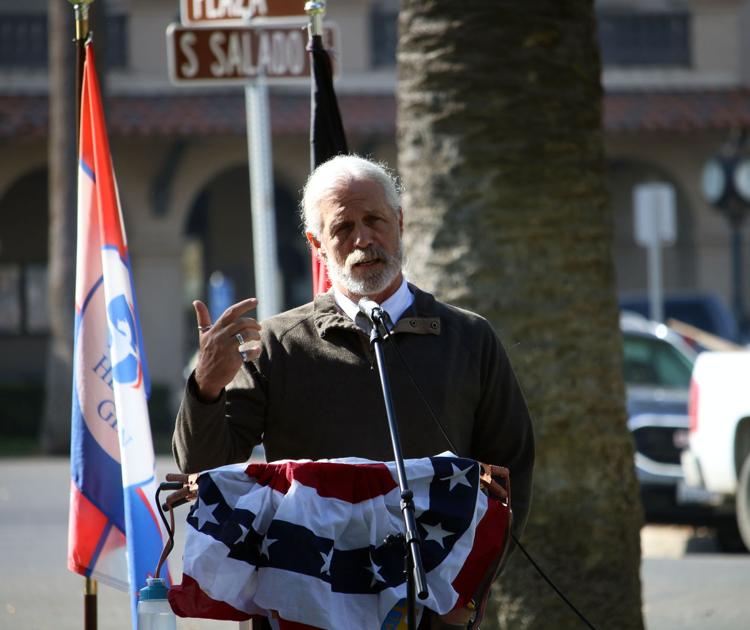 Other disabled vets helped him fight for the VA care and benefits he earned, and when he officially retired in 2007 as a brigadier general, he returned home with a new sense of compassion for what veterans sometimes go through. He started the first mental health and veterans' treatment court in Florida. The court has a 13 percent re-offense rate, less than half of his home county's 30 percent. More than 30 other Florida counties now have a veterans' court.
Maney pushed for the establishment of a branch of the Department of Veteran Affairs and vet center in his area, which was established in 2011 and provides counseling and rehab services to hundreds of veterans each year.
Maney also spearheaded the Homeless Veterans' Stand Down, which began in 2007, and has helped 1,200 homeless veterans to date.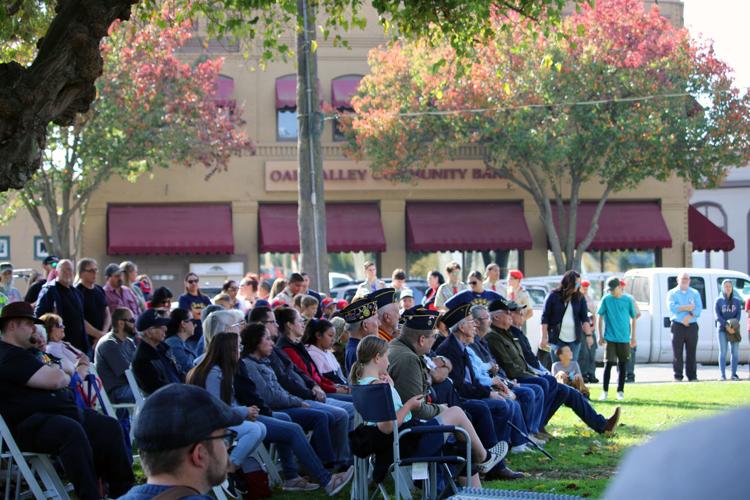 Local front
"In Patterson," McCord said, "we work hard. We have a homeless shelter, and we're building a shelter for women. We need to take care of our veterans. Unfortunately, a lot of our veterans wind up being homeless, because some of the experiences are difficult to overcome. They served for us; we need to be here to serve them... We cannot leave our brothers and sisters behind."
McCord ended his remarks by encouraging local veterans, as well as the community at large, to help their fellow former servicemen and women. "We can work directly with other veterans; we can help with recreational programs; we can act as an escort, helping people get where they need to be; serving coffee or just simply listening to a veteran. By getting involved, we have the ability to connect with fellow veterans in a way that is unique to those of us who wore the uniform. I encourage you to seek out your brothers and sisters in arms. Get to know them. As a community," he added, "we need to help veterans achieve a more fulfilling life by helping them attain their earned benefits and health care, find employment, and provide volunteer opportunities."