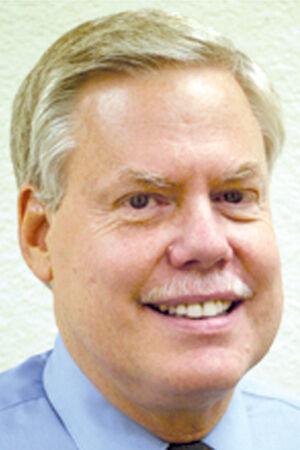 We preach Christ crucified, to Jews a stumbling block and to Gentiles foolishness, but to those who are called, both Jews and Greeks, Christ the power of God and the wisdom of God.  Because the foolishness of God is wiser than men, and the weakness of God is stronger than men.  I Corinthians 1:23-25 (NASB)
 In one of Charles Schulz's Peanuts comic strips, Linus and Charlie Brown are engaged in serious conversation. "I have a theological question," says Linus. "When you die, and go to heaven, are you graded on a percentage or on a curve?"
"On a curve, naturally," Charlie responds. Linus asks, puzzled, "How can you be so sure?"
Charlie brightly answers, "I'm always sure about things that are a matter of opinion."  
One of the most prominent theological "matters of opinion" is the statement "all roads lead to heaven." Religion today gets relegated to a matter of personal taste rather than objective reality, much like our tastes in clothes, the color of our houses, or what car we choose to drive. It's a smorgasbord or buffet. You pick what you want. There's no right and no wrong to it. It's just a matter of your personal tastes. As a result, comments are made to the effect that if there is a God, He'll understand. After all, everybody is just trying to reach Him in different ways. It shouldn't make any difference, as long as you're sincere.
You can't be open-minded and tolerant when it comes to God. Even smart people ought to realize this has got to be true. In just about every other serious field of knowledge, broad-mindedness is not allowed. There is no room for broad-mindedness in a chemical laboratory. Water is composed of two parts hydrogen and one part oxygen. The slightest deviation from the formula is not allowed. Any change to the formula, and you wouldn't have water.
There is no room for broad-mindedness in the mathematics classroom.
Neither geometry, calculus, nor trigonometry allows any variation from exact accuracy. The solution to the problem is either right or it is wrong.  
Every other serious field of knowledge refuses to allow for a tolerance of truth. Except, it seems when it comes to God
Jesus said in John 14:6: "I am the way, and the truth, and the life; no one comes to the Father but through Me."  Peter declared in Acts 4:12: "There is no salvation in no one else; for there is no other name under heaven that has been given among men by which we must be saved."
Do all roads lead to heaven? Not on your life! There is one road…one way. That way is Jesus.
By Pastor Paul Johnson, Our Saviour's Lutheran Church. Sermon Notes is a column by local religious leaders.