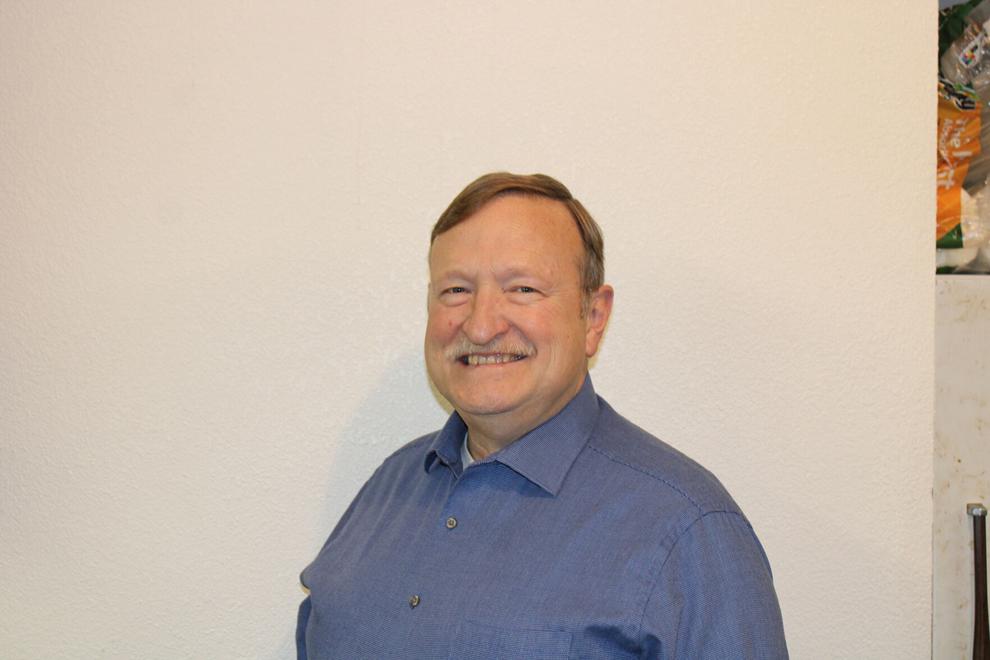 Greetings Patterson and those far beyond the Central Valley of Cali. I hope you are enjoying the change in the season wherever these words find you.
In April this year, we planned another crazy trip to see one of our sons who lives on the other side of this rather large country. The weird part was how the trip began and the goodbye in which it started.
Our middle son, his wife and our only grandson live in New Mexico. Just a week or so before leaving for Florida, his work schedule and another commitment brought them to our part of California. We had a glorious several days with them at our house. Our grandson played with the toys we have saved for just such a time which his father and uncles played when they were his age.
It was also my joy to take only grandson to our downtown fire station so he could see some fire equipment up close. We were both very excited to have this experience together. Sometimes being a fire chaplain has its perks!
Our departure date came, so we had to say goodbye to our grandson and his family who still had two more days at our home here. Sometimes life can just be weird that way. I most likely cried as we drove away for our next adventure in travel.
My wife and I jumped on our jet in San Jose and headed for Fort Lauderdale. Once in our rental car, we headed south to our hotel in Key Largo. It has been a dream of mine to drive the Florida Keys for many years and we would accomplish this the next day.
An inquiry at the hotel front desk about a place to have breakfast enlightened us about Doc's Diner right across the road. It was started by a veterinarian who came for a visit after completing his schooling and decided to stay. Then he started this diner which is only open for breakfast and lunch. The food was good and reasonable.
On the wall on the way to the bathroom was a poster which caught by eye. It was entitled "Proverbi Italiani." It was produced by Stanislaus Food Products, Modesto, California. I have a picture to prove it. How cool!
After a great breakfast, it was time to head south on U.S. Route One. Now, the Keys are a group of islands which number some eight hundred and stretch for some 180-miles. The major Keys are connected by forty-two bridges, the longest of which is Seven Mile Bridge. I think you can figure out just how long that bridge might be.
If you are in hurry, do NOT drive the Keys. There are speed zones, a good deal of traffic even during the week in April, and an amazing number of people living there. Even though hurricanes are a regular occurrence, people are still seeking the good life there.
One place caught my eye on the drive south: For Sale, Pirate Island. How cool would it be to have your own pirate island? My wife spoiled my dream when we were heading north. The sign said, "Private Island." That ruined the deal for me of buying the island!
We drove on to Key West. There we stood in line to have our picture taken at the large and famous marker declaring this spot "The Southernmost Point, Continental U.S.A." Cuba is only 90 miles from this spot. We also visited Fort Zachary Taylor which has a rather amazing history, including playing a key role in the Civil and Spanish-American Wars.
After a delicious lunch at the Southernmost Beach Café while enjoying some live music and a wonderful view, it was time to head back north. Before doing so, we found a little store to buy our souvenir Christmas ornament, a tradition we started many years ago. Each year when we decorate our "second tree" now, we can remember all the amazing places we have visited.
The next day, we drove the Tamiami Trail west to where our youngest son and Patterson High graduate now lives with his wife in Naples. Tamiami is the old highway through the swamp before Interstate 75 was completed to the north. Not much to see, but good road.
So, mission accomplished driving the Florida Keys and seeing "new roads" which I always celebrate. Stay healthy and remember to thank God for the rain, neighbors. Enjoy the day!