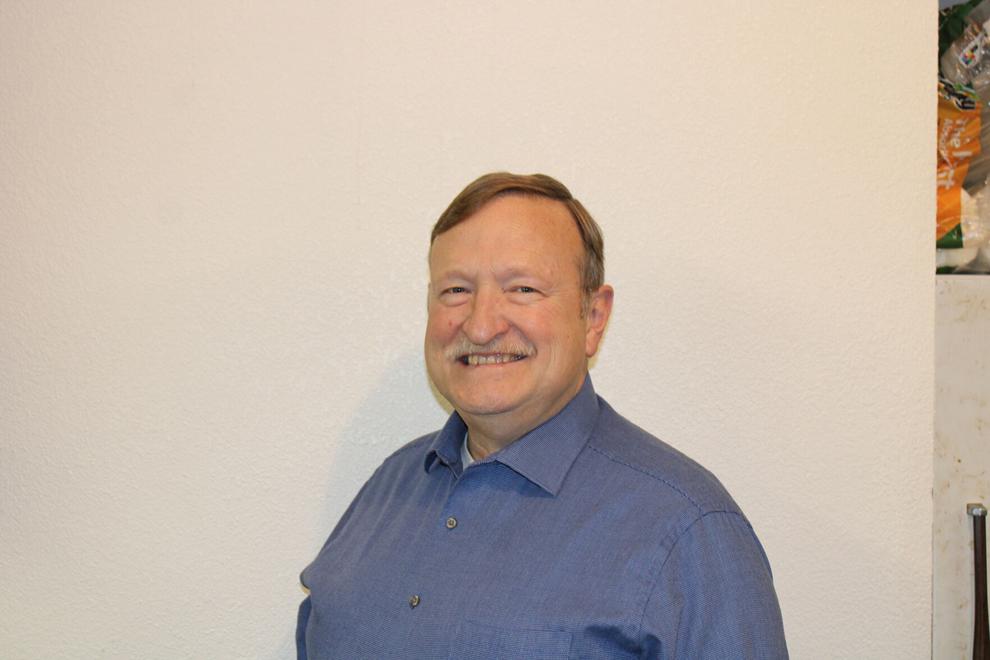 Hey neighbors! I hope you each had at least a moment or two which was special over Easter Sunday, or Resurrection Day as this aging preacher prefers to call it. It marked the first time we met for an "official" church event in over one year at Adventure since RONA came to disrupt all our lives.
We had nineteen souls for Sunrise Service which we canceled last year. This year, our Sunrise Service was held at the north bound Vista Point north of Fink Road on Interstate 5. It was fun and beautiful. The group watched the sun peak up over the Sierras and become an orange orb filling the valley with light as we shared doughnuts, coffee, singing, Bible readings and fellowship. It was truly a blessing from God to be together. This is one of my special memories from Easter 2021.
If you have read this column before, you will remember my paternal grandmother lived ten houses up the street from the home my parents bought in 1961 in Hillsdale, Missouri, a small suburb in the St. Louis area. Easter held many special memories for my brother and me who were rather spoiled on such special days, as you will see.
There was one year I remember Dave and I received brand new, matching suites for Easter in around 1966 or so. The suites were of the three-piece variety. Somewhere in the piles of pictures there is a picture of the two of us all dressed up and looking very dapper in those suites. Our hair was combed and most likely held in place with Dippity Do Setting Gel.
It was my grandmother who would put the Dippity Do Gel in our hair before we went to school as we ate breakfast at her house on school days. Or for a special photo shoot like having new suites. I remember playing with my hair which would be hard due to the setting gel. You could "crack" your own hair. It was very entertaining for this simple kid.
On a side note, they still sell Dippity Do Hair Gel. Thanks to a Google search to verify I was spelling the product's name correctly for this article, an advertisement for the product popped up and there it was. For $6.99, you can buy some Volume 9, Strong Hold (Textured), Sport hair gel sent directly to your house in a day or two. Who knew?
Well, back to our main story and Easter at the Hasekamps. Mom and Dad always had rather large Easter baskets full of plastic grass, plastic eggs and way-too-much candy waiting for my brother and me when we awoke on Easter mornings. They were carefully draped in clear cellophane to protect the contents.
There were those little marshmallow bunnies wrapped in foil along with the little eggs wrapped in the same material. In the middle of the basket would be a large, hollow chocolate bunny. And do not forget the jellybeans. Sometimes there would be a little toy or two, but the candy was the main attraction here.
I almost forgot one vital part of each basket. On Saturday before Easter, we would dye our Easter eggs. At the grocery store the week before, we would purchase one of the little boxes with the Easter egg dying kits. In the kit was the dye, the little wire hanger thingy which you used to get the egg out of the cup filled with dye.
There was also a white crayon in the kit. You used it to write things on the egg. Where used, the dye would not change the crayon lettering. We would put our names on one egg and do some other "artwork" on another egg or two. Our named egg identified our personal basket the next day. That Easter bunny was pretty smart!
We were not allowed to tear into these baskets and start eating all the goodies in them. Why? Because we had to leave room for the goodies we would encounter at Gram's house in a little while. We were due at Gram's around eleven o'clock, the same time as Christmas there. Unless it was raining, we would walk the one hundred yards to my grandmother's house up the street.
Once there, there were two main activities. One was eating, as my Gram was an amazing cook who would have a large table full of food. Ham was the main course and would be set in front of my Dad. Gram would bake the ham with pineapple on it, some special basking liquid, and several cloves. In the middle of each the pineapples she would place a cherry for appearance held in place with a toothpick.
The other activity was finding our Easter baskets at Gram's. The adults all received baskets as well as the two spoiled grandsons. The baskets were each hidden carefully around the two main rooms in the house. Sometimes, you would find everyone else's basket but not your own. Of course, everyone else knew where YOUR missing basket was. Gram would then guide you to the spot with the "you're getting warmer" or "colder" instructions. When close, "YOU'RE on FIRE!" would be declared. Good times for all.
With our family now in four different time zones, we do not get to have this fun any longer. Our highlight for the family was seeing our grandson for an hour via video call, which we thank God we can do. We talked to the other two sons and our parents. Jesus is our main reason for Resurrection Day now, but memories are still dear to us.
Thanks for reading this memory, neighbor. Enjoy the day!