Lt. Joshua Clayton was named Chief of Patterson Police Services, replacing former Chief Marcelino "Marc" Nuno, a 25-year Sheriff's Department veteran who was placed on administrative leave in April and officially retired in August. No reason has been given for Nuno's departure by either the City of Patterson or Stanislaus County.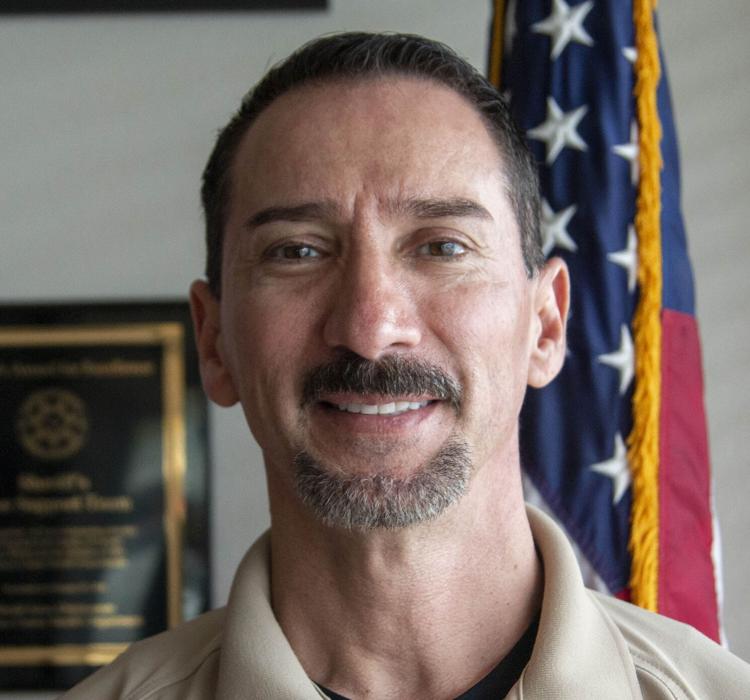 The Irrigator has made requests for more information regarding Nuno's absence and subsequent departure from the post, but Stanislaus County Sheriff's Department has been silent on this matter. The Irrigator was unable to confirm if Nuno had been involved in any "on-duty incidents" that would require an investigation or if the result of the inquiry influenced his departure.
Chief Clayton joined the Department in 2005 after graduating from Johansen High School and attending Modesto Junior College.
While working full-time for the Sheriff's Department in 2011, Clayton attended Humphrey's Laurence Drivon School of Law in Stockton. Taking advantage of night classes, he graduated with honors as the class salutatorian and passed the California bar exam in 2015.
Clayton has served Stanislaus County as a patrol operations deputy, a detective, and a courtroom bailiff. Additionally, he was a member and team leader on the SWAT team for more than 10 years.
In 2008 Clayton served as a patrol deputy and patrol sergeant for the City of Patterson. He currently manages the Hostage Negotiation Team and the Major Accident Investigation Team for Stanislaus County Sheriff's Department. He was recently elected to serve as a public safety representative on the StanCera Retirement Board, an organization that administers the retirement benefits for public employees of Stanislaus County.
Chief Clayton brings with him a great deal of policing experience and legal knowledge that he believes will help him serve the residents of Patterson. He has been involved in the organization and maintenance of several non-profits. Most notably, Women's Education and Leadership League of which he participates jointly with his wife, Alana. When asked what he has planned for his tenure as Chief, Clayton responded, "Focus on community relationships between the Sheriff's Department and the City of Patterson. Bottom line, I want the City to do well."
Chief Clayton encourages residents to call, send an e-mail, or stop by the substation located at 33 South Del Puerto Avenue to discuss their concerns or their ideas to improve the quality of life in Patterson.
No information has been released from SCSD or PPS since June 11, 2020, about Nuno's departure. Undersheriff Micky LaBarbera sent this statement to the Irrigator in June, "Chief Marc Nuno is currently on administrative leave for a personnel matter not related to the City of Patterson. Because this is a personnel matter, we can not release any further information."
Jim Ewert, General Counsel of California News Publishers Association, stated, "It is important for residents to understand how tax dollars are being spent due to the behavior of employees that may put the city and county in a position of liability exposure. I think the county and city should be forthcoming with information that led to the abrupt departure of the chief in a timely manner."