Bob and Sue Myer called 911 around 6 a.m on Sunday, Aug. 16. They heard thunder and saw lightning strike the hill on the north side of Del Puerto Canyon Road near mile marker 20. By the evening of Aug. 17, all residents in the Del Puerto Canyon Road area were told by authorities to evacuate as conditions worsened. While they waited for a police escort on Thursday, they spoke about the last time they saw their property.
Sue said that they had a safe space the size of two helipads encompassing their home area. Fire crews had stayed there protecting their property. Their house was standing the last they knew, but they were unsure of what other damage they might face when they arrived.
Jessica Turnbaugh, a neighbor of the Myers, also left during the mandatory evacuations. She was waiting on the escort to check her cats, hoping her home was still standing. When she saw the property on Aug. 19, she had lost a pickup truck, hay shed, and her two-story barn was on fire. She said the land surrounding her house had burned, but her home was undamaged at the time.
The Myers and Turnbaugh credited the efforts of fire crews and are profoundly grateful for their work.
The fire is actively burning on the southern hillside around mile marker eight. However, Cal Fire hand crews are down near mile marker five carrying out back-burning operations.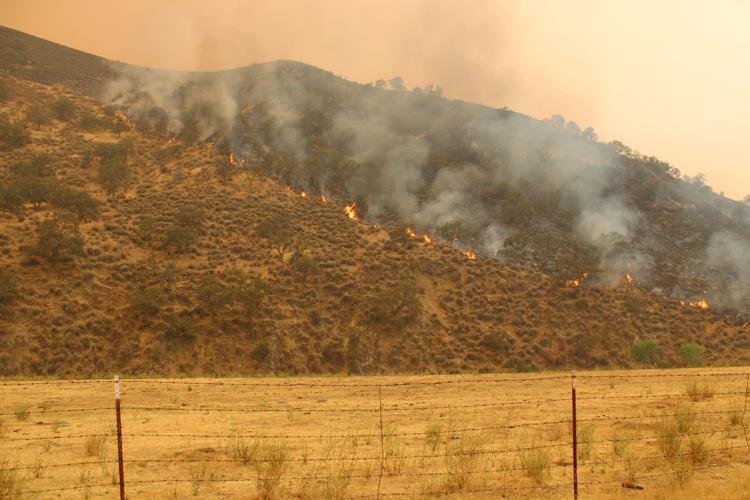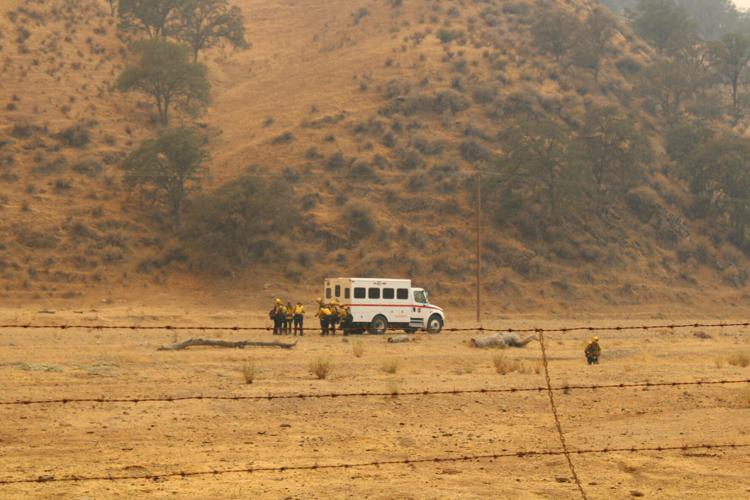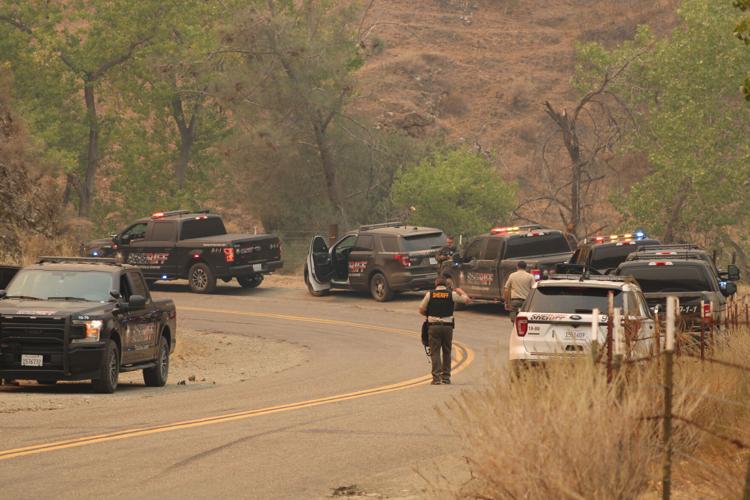 A heavy Stanislaus County Sheriff presence was seen around mile marker 10. Off-road crews are said to be checking burned structures for signs of life. No further victims in the area have been reported since the rescue of seven people and two dogs on Aug. 19th.
Aside from houses and other structures that were saved by the diligent fire crews from all over the state, both sides of the canyon are black passed mile marker 11.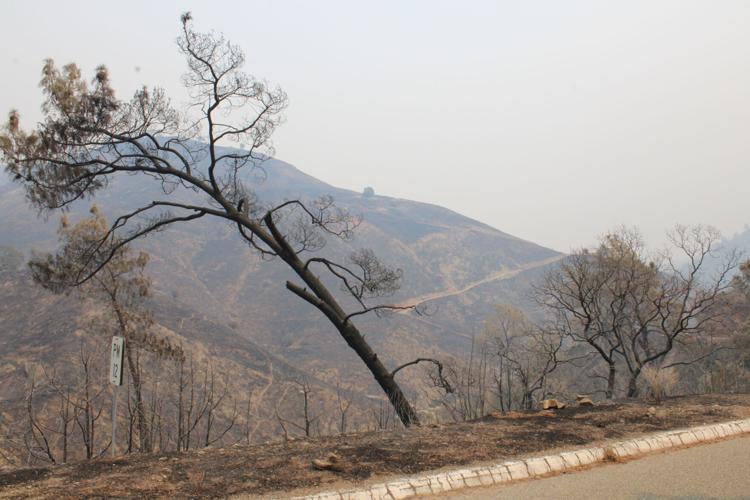 Minnear Day use area, El Gato MC and Frank Raines OHV Park are all scorched completely. The playground equipment and grassy picnic area at Frank Raines Regional Park were untouched by fire. However, some woodchips in the playground area were smoldering. California Highway Patrol Officer Tom Olsen, who escorted this reporter into the canyon, called Cal Fire and was assured a crew would come by to douse the embers.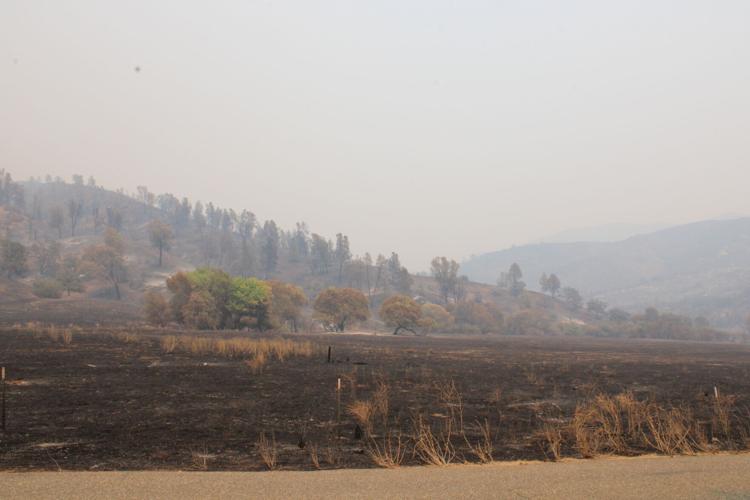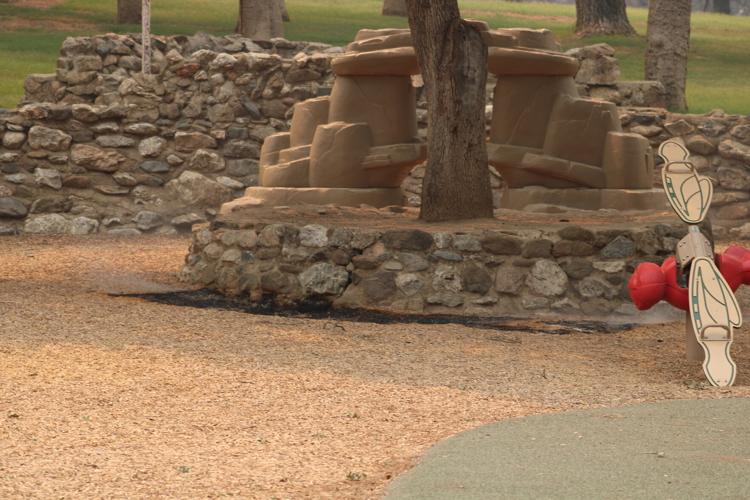 While mandatory evacuation orders are in place, Del Puerto Canyon Road remains closed to all civilian traffic. Although escorts were being held throughout the afternoon, they have been stopped until further notice per Cal Fire.