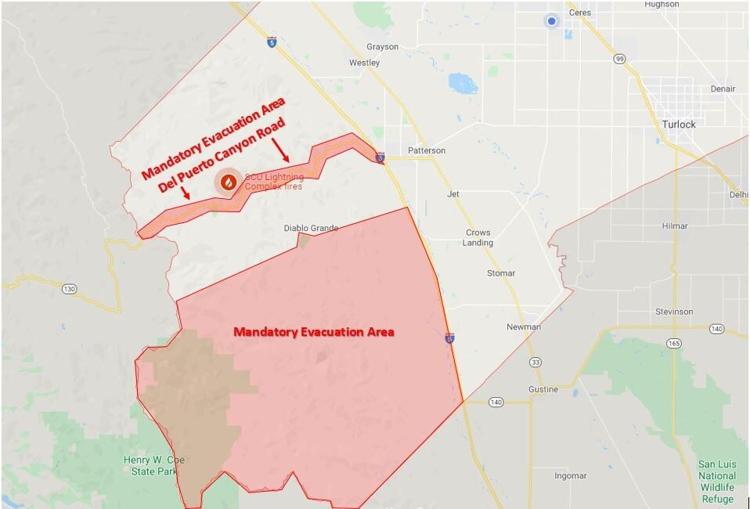 The Stanislaus County Sheriff's Office released a map showing the evacuated areas in Stanislaus County as of the morning of Aug. 20.
A report from Cal Fire SCU this morning stated that approximately 137,475 acres have been burned due to the SCU Lightning Complex fires that began on Aug. 16. An estimated total of 6,200 structures are under threat due to the blazes. Crews were again engaged in structure defense throughout the night. The assessment of damage is ongoing.
The fires are still at a 5% containment level.
Efforts have been hampered by "extreme" fire behavior. Continued hot, dry and breezy weather is expected with temperatures in the 90s and wind gusts up to 30 miles per hour.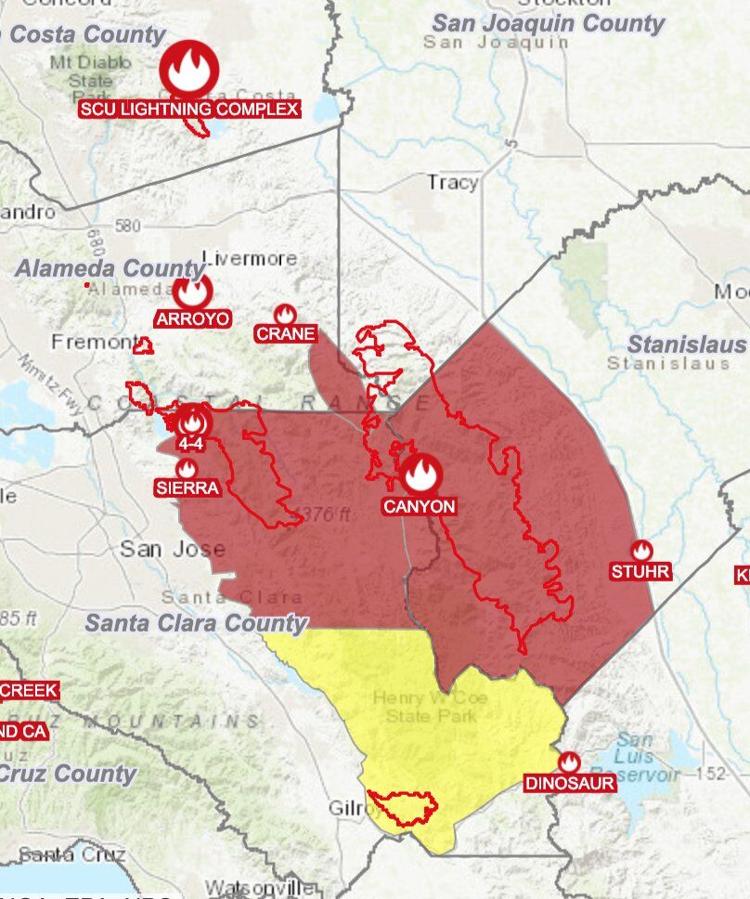 Cal Fire released an evacuation map of the entire area Thursday afternoon.
Article updated on Aug. 20 at 1:05 p.m.