A call for service on Sunday, July 26, led to one arrest and four citations on the 1100 block of Condit Avenue near Vineyard Avenue.
At 9:54 a.m. Stanislaus County Sheriff's Department received a call from an anonymous source reporting possible cockfighting activity.
When deputies arrived on the scene, they contacted Ralph Cantu, 40, who was "providing security" for the event. Cantu became uncooperative with deputies before fleeing on foot. As he ran, Cantu dropped what is described by SCSD as a "sharp-edged weapon."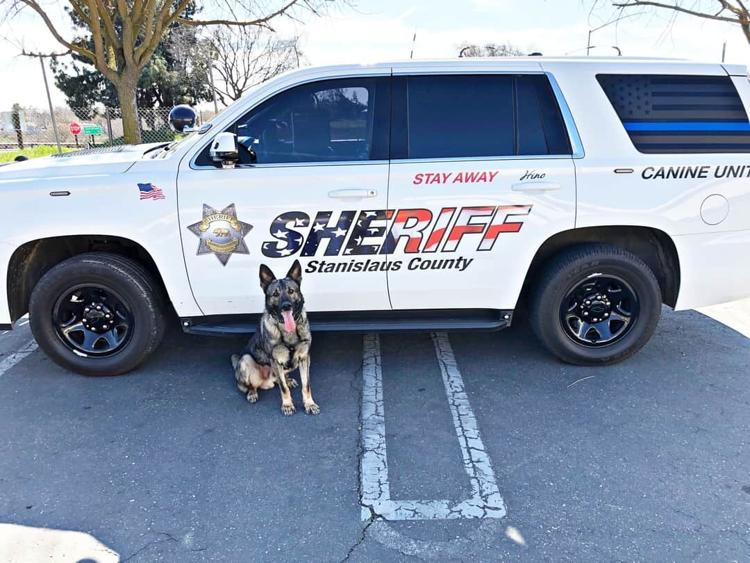 Deputy Silva released K-9 Hino, who quickly apprehended the suspect.
Cantu, a resident of Grayson, was arrested and charged with animal cruelty, conspiracy and obstructing a peace officer.
Four other individuals were contacted and cited for animal cruelty and trespassing.
As many as 60 people are alleged to have been at the illegal event. Most of them fled the area in as many as 20 different vehicles.
Thirteen living roosters are in the custody of animal services. Three roosters were humanely euthanized due to severe injuries. Two other roosters were dead at the time officers arrived on the scene.
Animal cruelty is a misdemeanor charge in California with a maximum penalty of up to one year in county jail and/or up to a $10,000 fine.