Air quality in Patterson has been rated as "very unhealthy" with an air quality index rating (AQI) of 209 by the AirNow resource tool that uses data from the California Air Resources Board. The AQI rating runs from 0-500. The higher the AQI value, the greater level of air pollution, and the greater the health concern.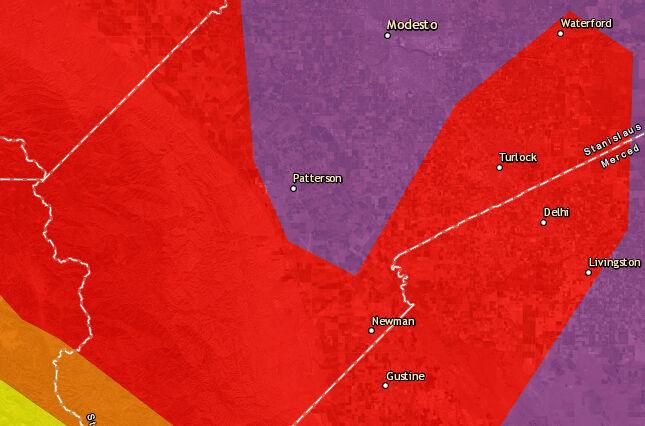 AQI ratings are divided into six categories with each category corresponding to a different level of health concern. Each level is assigned a color. A 209 AQI rating puts the health alert at the second to the highest purple category labeled "very unhealthy," meaning that the risk of health effects is increased for everyone in the area.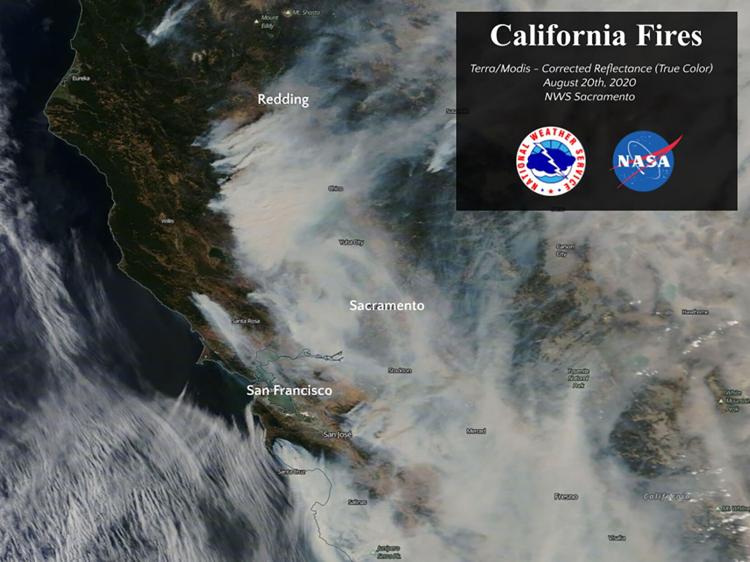 Weather conditions are expected to persist through Saturday, so residents in the area will continue to see smoke impacts from regional fires.
Residents are suggested to limit strenuous outdoor activities and consider moving physical activities indoors or rescheduling them. People with heart or lung disease, older adults, children and teens should avoid physical activities outdoors.
Health risks can include stinging eyes, irritated respiratory system, headaches, and aggravated chronic heart disease due to compromised air quality.
Residents should remain indoors as much as possible and use air conditioning and an air filter to aid with the poor air quality.