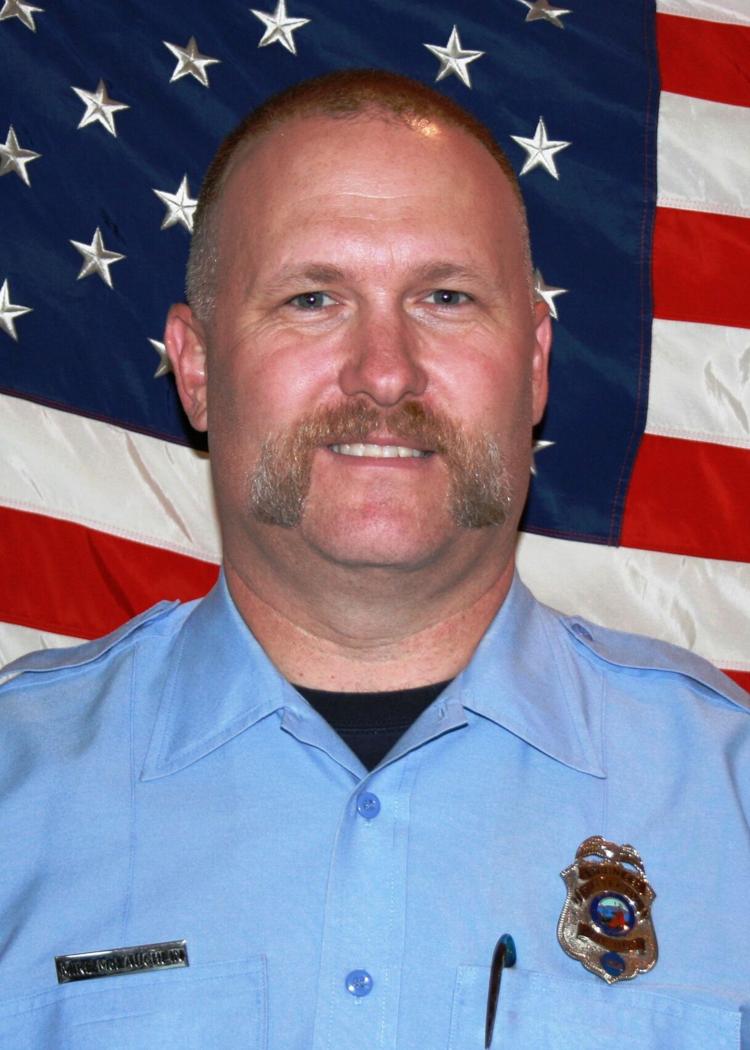 "I'm confused. What do you mean there are two fire departments in Patterson?" This is a common reaction when people are told the City of Patterson Fire Department and West Stanislaus County Fire Protection District are two completely separate entities. Each has its own governing body. The City Council oversees PFD. WSF has a Board of Directors appointed by the Stanislaus County Board of Supervisors. PFD is responsible for protection within the City limits, and WSF covers the unincorporated areas of West Stanislaus County, including the rural areas of Patterson.  
PFD employs 18 career firefighters, 2 Division Chiefs, 1 Fire Chief, 1 Fire Prevention Officer, and two clerical employees. WSF is all volunteer and has no employees. WSF does though, pay the City of Patterson the equivalent of 40% of the salaries and benefits of the Chiefs, Fire Prevention Officer, and clerical employees. In exchange for this compensation, that City personnel handle operations for WSF, including managing the volunteers, all administrative responsibilities, and responding to emergencies (in addition to their duties as City employees).
Confused even more? Don't worry; it gets better. WSF has a roster of about 40 volunteers assigned to rural Patterson, which PFD also utilizes for supplemental staffing. These 40 volunteers are expected to respond to emergencies in both WSF and PFD's areas of protection. In reality, about 12 of the 40 are active and predominately respond to WSF emergencies. These active volunteers are essential to the operation of both departments. Having been a volunteer firefighter myself (as have most of the current career Patterson firefighters), we know it should not go unstated that these 12 or so dedicated citizens spend numerous uncompensated hours training and responding to calls. They should be commended for their service.
Of the 18 career PFD firefighters, six are on duty at all times, including a Captain, Engineer, and Firefighter-Paramedic at each of the City's two fire stations. This career staffing has been crucial, considering the exponential population growth the City has experienced in the last 15 years. The ability to provide firefighter-paramedics with advanced life-saving skills is invaluable. On numerous occasions, I have personally experienced our paramedics save lives that otherwise might not have been saved. Rest assured, your tax dollars assigned to public safety in Patterson are going to good use.
I could go into exhaustive detail on the numerous conflicts and problems the current relationship between PFD and WSF causes, but in order to keep this article from becoming a short novel, I'll just provide a partial list of identified issues: Inconsistent and inadequate training; lack of identity and purpose for volunteers; lack of accountability; Clique wars; Unequal benefit of the agreement; Contradictory and lacking communication; Jealousy; and uneven, conflicting management and administration of the departments.
The truth is, most everyone directly involved with the two agencies believes autonomy is necessary for the organizations to fix all these issues. Only the consequentially involved City Council and Board members appear to be in the dark. Those officials are either uninformed or think the financial arrangement benefits their respective agency. Even if the financial reasoning were accurate (which it isn't), the organizational and psychological damage caused is hardly worth it.
Here's what needs to happen:
The two entities should end their outdated written agreement.
The District should create an organizational structure that operates as the volunteer organization it is.
The two new agency leaders should commit to strengthening the relationship between their newly autonomous fire departments.
New mutual aid agreements should be worked out that ensure adequate protection for the residents on the westside.