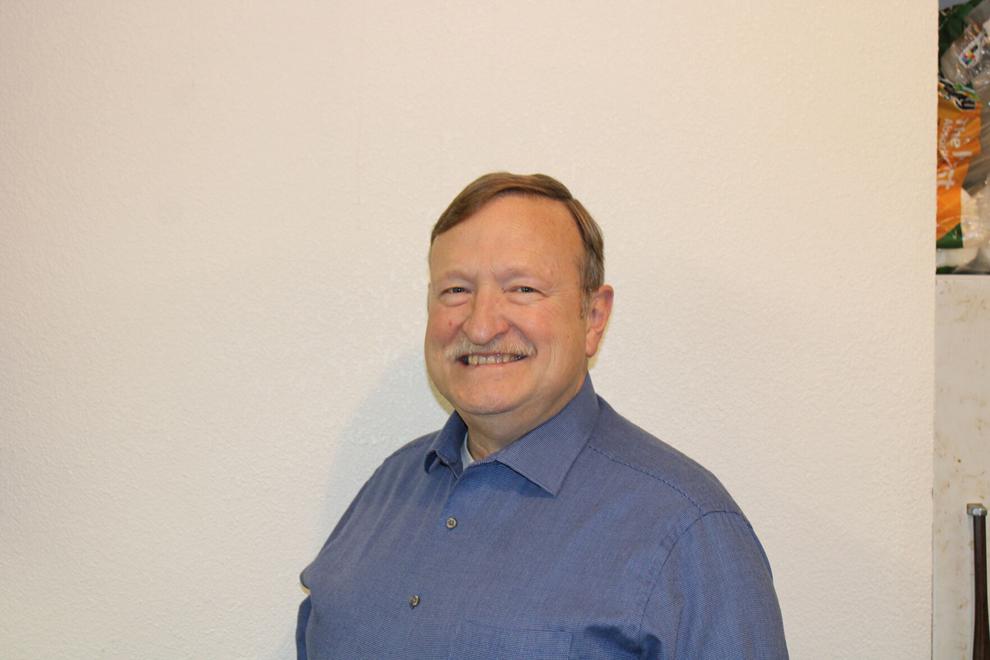 Greetings and peace to ALL my Patterson neighbors and beyond. As I write this edition of Ken's Korner, I am on another wild and crazy adventure which you will hear about soon. On this trip I will be experiencing a big-time college football game in person. Story to follow.
When we last left off, we had arrived in Jerusalem on our Spring 1998 and first-ever trip to Israel. One of the problems the honest Holy Land pilgrim must deal with is the uncertainty of many of the sacred sites. Let me explain.
During the early history of the church, it was considered a Jewish sect started by a Jewish rabbi from Nazareth. Think about it: ALL the earliest followers of Jesus were Jewish as was Jesus. In the Bible, the small but growing group of Christians were accused of "turning the entire world upside down!" (See Acts 17:6) Roman outlawed Christianity and persecuted followers of Jesus.
This all changed in 313 A.D. when Constantine declared Christianity a valid, legal religion. His mother, Helena, who was a Christian, undertook a trip to the Holy Land, researching sacred places. Many of the churches and holy sites we visit today were declared by the queen mother as the place where this and that happened.
To her credit, the locals would tell her saying, "Right over there is Jesus did BLANK." She would have someone record the site and soon churches appeared over many of those places. While some are suspect, many of these sites most likely WERE the places Bible stories took place. Other claims of her sacred sites have not held up well.
That said, she was in the right zip code for sure. Whether Jesus did the miracle two-hundred yards one way or the other is of little concern. Did Jesus stand at the top of the hill and cast His voice down the hill, or stand at the bottom and allow His voice to carry up the hill? We can know it was this spot or very near here.
While on our trip in 1998, we also had two very unusual weather phenomenon during our visit. I even have pictures to prove it which are provided for your inspection. Queen Helena did not have a 35-mm camera to substantiate her claims as this preacher can.
First was a sandstorm while we were in Jerusalem. We looked out our hotel window into this "brown" air, not knowing what we were looking at. At breakfast we were told a strong wind had come up from the south, bringing dust from the Sinai Peninsula causing a sandstorm in most of Israel. WOW!
That day, I had to lead my lovely bride around outside while she kept her eyes closed, scared the sand our get into her eyes and destroy her contacts. Our outdoor plans were forced to change and we instead went to Yad Vashem, also known as The World Holocaust Remembrance Center. It is a very special place, done with amazing taste, which leaves visitors with a true sense of the evil behind it and the suffering endured by the Jewish people and the others put through such torture and death.
The next weather anomaly happened on the morning we were leaving Jerusalem. We started loading the buses around 5:00 am. To our amazement, it was snowing, and the white stuff was piling up fast. Problem: they do NOT have snow removal equipment in Jerusalem because it snows so infrequently. They used a fire hose attempting to wash the snow off the parking area so the bus could get out of the hotel drive. It did not work. They did not even have a snow shovel. At the time, I was still in the snow removal business back in Ohio. I was watching this and all I could do was shake my head.
Our lead guide called the airport in Tele Aviv to have them hold our airplane as we were going to be an hour late arriving at the terminal. We followed a road grader up a long hill to get over the mountain to the west. After that, we dropped below the snow level and travel returned to normal. Crazy!
For many of us, our adventure had another wonderful part. More on that in the final installment about our 1998 adventure which will take us to Athens, Turkey and the Greek Isles. About one third of the eighty-eight of us would have to head back to the United States, though.
There was also a difficult epilogue to the trip. One of the couples who accompanied us were Jim and Judy Meyers. Judy was a regular at our church in Ohio and she talked her husband into going on this trip. Just before leaving, Judy was diagnosed with a very aggressive cancer. While weakening almost daily, my beloved sister in Jesus was determined to go on this trip and she did.
The last time Judy would walk unaided in this life was upon their arrival home from Israel. She was bed-ridden in a few weeks and had passed from this life to be with her Lord and Savior within two months of the trip. Judy left a wonderful memory for Jim to cherish. It was my honor to perform her service.
Shameless plug number three: If this amazing trip sounds like something you might be interested in experiencing, please know I am leading another group to Israel March 2022. Give me a call, or private message me on Facebook or whatever. Getting a hold of Ken Hasekamp is easy as the spam calls prove most days.
Stay healthy, neighbors. Enjoy the day!