Patterson Irrigator - Contact Us
Temporary office hours are Monday-Wednesday 9:00-5:00
Main: 209-892-6187
Fax: 209-892-3761
Mail press releases, letters to the editor and other news items to:
Patterson Irrigator
26 N 3rd Street
Patterson, CA 95363
News tips, story ideas, comments, questions, or errors contact:
news@pattersonirrigator.com
Getting the paper:
The Patterson Irrigator is delivered on Thursdays on a voluntary subscription basis.
Stanislaus County subscriptions are $59 annually.
Out-of-county subscriptions are $160 annually.
Marybeth Bragdon 
General Manager
Display or Classified Advertising
Print Sales
marybeth@pattersonirrigator.com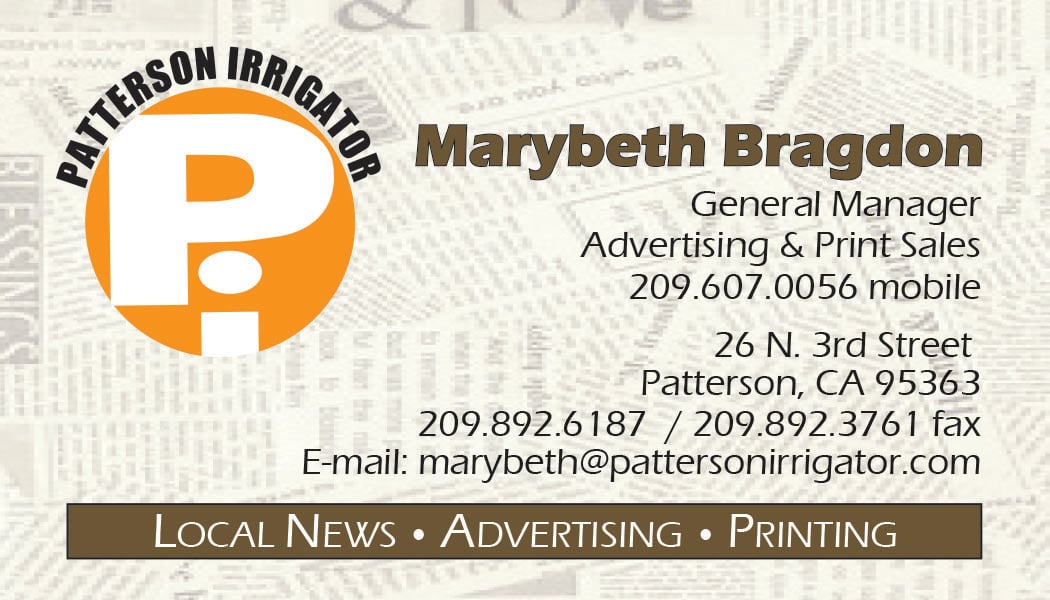 Debbie De La Rosa
Sales Representative 
Display or Legal advertising
debbie@pattersonirrigator.com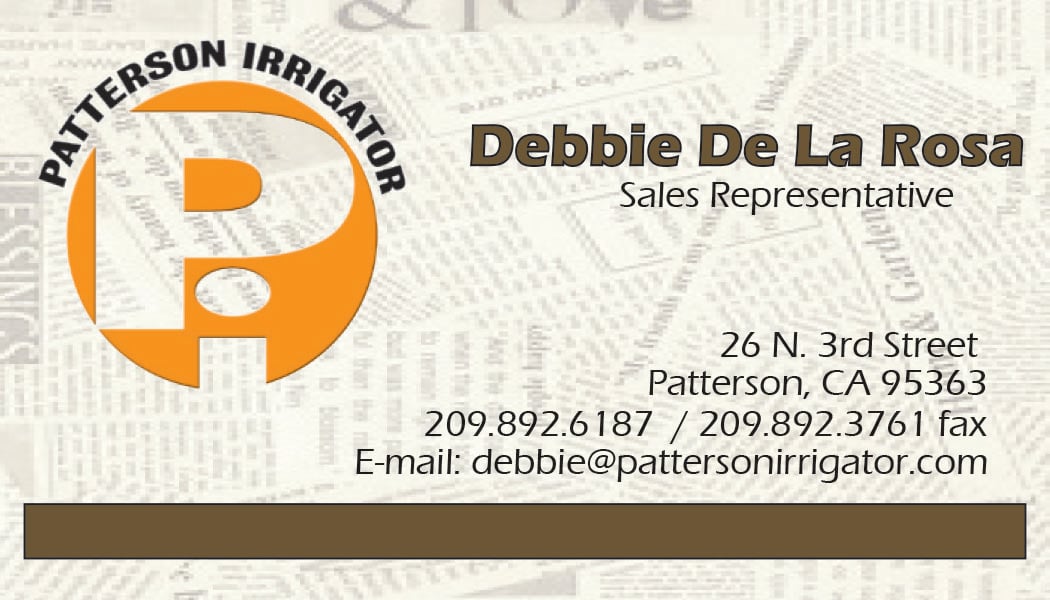 Erick Torres
Editor
erick@pattersonirrigator.com
Cee Cee Howell
Community Reporter
ceecee@pattersonirrigator.com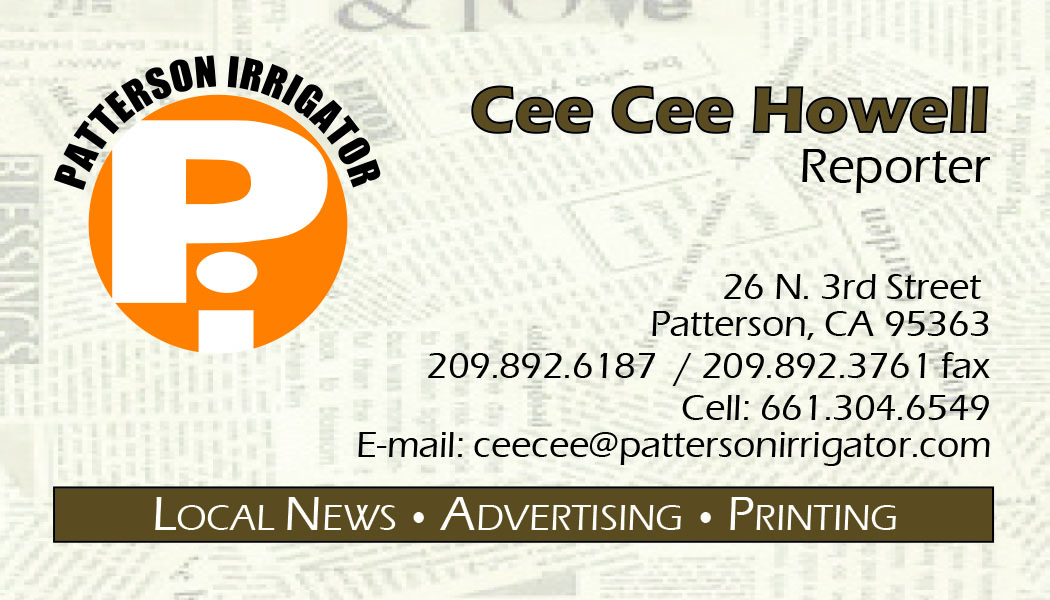 David De La Rosa
Graphic Designer
david@pattersonirrigator.com