Patterson High School will welcome new head coaches for the upcoming 2020-21 academic year as high schools across the state search for ways to get their sports program back up and running.
 New head coaches will lead four programs should the teams take the field this winter or spring.
The Tigers girls' soccer, cheerleading, wrestling and girls' volleyball programs are slated for coaching changes.
Arteaga is the new girls' soccer head coach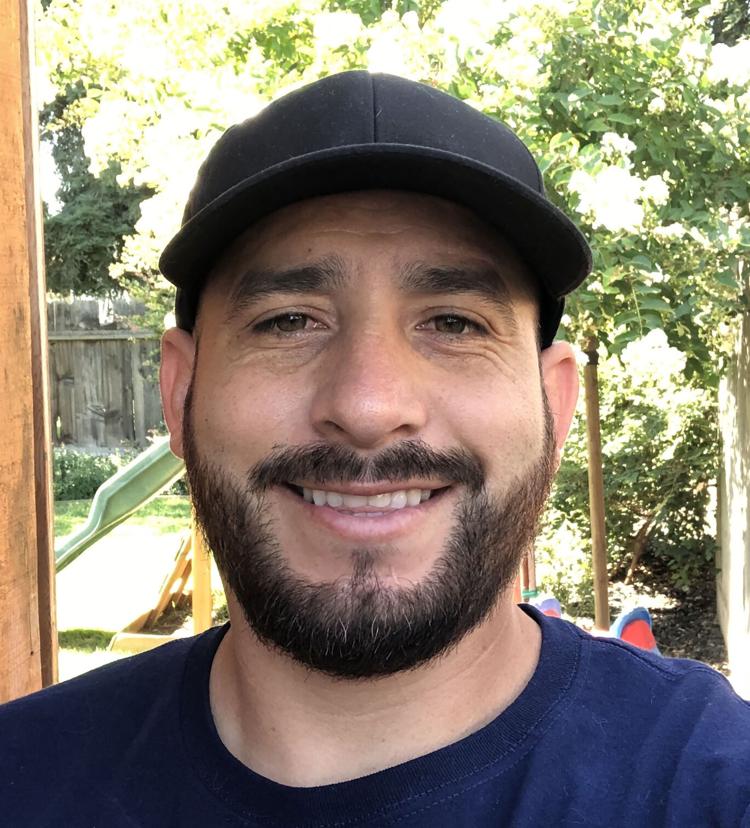 Creekside Middle School physical education teacher Temo Arteaga brings plenty of experience to the table as he assumes the role of head coach for the PHS girls' soccer program.
Arteaga, former coach of the Turlock High School girls' soccer team, amassed a 61-14-13 record through the last four seasons at the helm, leading the Bulldogs to back-to-back Central California Conference Championships (CCC) in the 2016-17 and 2017-18 seasons. Turlock was 15-6-2 overall last season, finishing second in the Central California Athletic Alliance League. Turlock lost in the quarterfinals of the CIF Division I playoffs to Tracy on penalty kicks.
Arteaga will be taking over the Tigers program that finished with a record of 3-12-3 last season. The program has had a rough go the last few years. The program has not had a winning season since 2015 when the Tigers finished with a 9-5-4 record.
"My priority as a new coach in a new environment is to create a family environment and a sense of belonging to a program. Being able to care for each other on and off of the field will help push each other during games and practices while creating a highly competitive environment. This will help the athletes each day by challenging each other and making each other better," Arteaga said. "Making a successful program comes with a good coaching staff that cares for their players rather than just focusing on winning. My job is to prepare the players to compete in each game. It's their job to put in the work during games. Win or lose; we have to be satisfied with ourselves that we did our best. As a coach, that is all I ask for."
Taking over the Patterson program will also signal a return to the CCC for Arteaga. The last time Arteaga participated in the league yielded two championships. Arteaga stated that he is glad to be back in the CCC, where he is familiar with many of the personnel and programs.
"I created great relationships with many coaches in the CCC. I have the privilege to come back to a place that I feel very comfortable. The CCC has a lot of successful programs that have represented the league with pride in playoffs, and I hope our program (PHS) has the same opportunity to represent the CCC in playoffs."
Preparing for the upcoming season has been a difficult task for coaches and players. Arteaga shared that the restrictions have put a damper on his ability to assess the players. Assimilating to a new program will only be made more difficult due to the COVID-19 pandemic.
"This year is going to be really hard to prepare for due to the uncertainty of the future and what it holds for all of the programs and athletes. Not being able to meet and get to know the athletes in-person and watch them train is really hard to decide what type of style we will be playing," Arteaga said. "I usually prepare my high school season over the summer and fall, as I get to scout them before we start our season. Not being able to do this will be extremely hard to prepare for the upcoming season."
Johnson to take over cheerleading program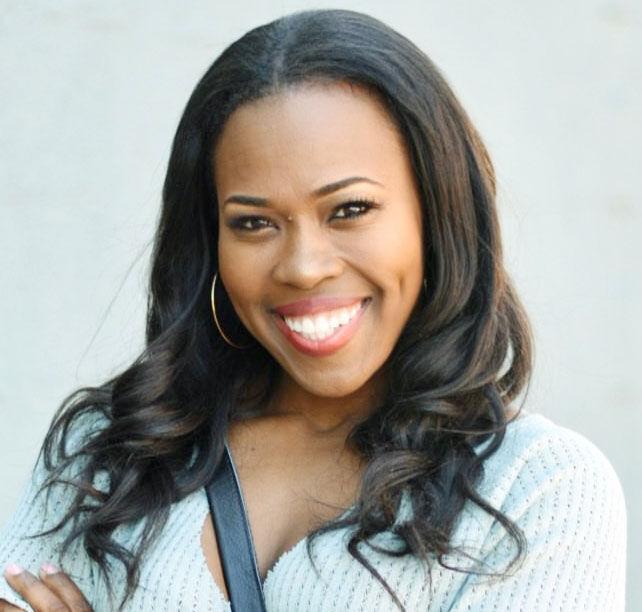 Gym owner and head coach of SQUAD Cheerleading and former Ceres High School cheerleading head coach Kashmere Johnson certainly comes in with plenty of experience in cheerleading.
Johnson shared that she was attracted to coaching at Patterson High due to the atmosphere that the city and school provides.
"Honestly, Patterson chose me. And by that, I mean, for the past four years, I have been able to attend different PHS sporting events, supporting my past cheerleaders and /or the children of close family friends," Johnson said. "I have been drawn to the small-town closeness of Patterson. I have always felt like this is where I was going to end up. So when the position was presented to me, I didn't hesitate to apply. I look forward to not only coaching these talented athletes, but to take them to competitions and represent the City of Patterson with pride!"
Johnson acknowledged that the pandemic has made her efforts more difficult as she embarks on taking over the position, but despite that uncertainty, she hopes to instill hope and positivity for her upcoming student-athletes.
"It is heartbreaking. I feel like as a community, we try and remain positive for the sake of the children, but no one really knows what's going on. I am working hard to stay in communication with all the girls and try to reassure them that despite the pandemic, we still have the opportunity to remain hopeful and cheerful."
Johnson stated she has "high hopes" for the PHS cheerleading program. She hopes to foster an environment where the cheerleaders can excel.
"I am looking forward to building a successful program where these cheerleaders flourish both in the sport and in their daily lives. Representing PHS goes beyond the sport and well into our community," Johnson said.
From assistant to head coach of the wrestling program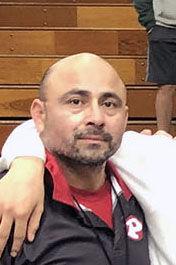 Former assistant coach Ruben Mirelez joined the wrestling program five years ago when former head coach Artie Rivera asked Mirelez to pitch in.
No doubt what ensued was one of, if not the most successful, period in Patterson High wrestling program history. The Tigers produced a league championship, a section championship, and three state championship qualifiers (including Ruben's son Noah Mirelez) since Rivera's ascension to the head coaching position.
Mirelez revealed that it was a tough pill to swallow when Rivera told him he would be stepping down as head coach. Along with assistant coach Gene Guerrero, the trio of coaches had built something very special together.
"Artie had told me he was going to step down; it hit me so hard I was overcome with emotion and had to leave the room for a while. Artie accepted me as his assistant coach; we both had the same ideas that the room should be a safe place where everyone gets along for the most part. He is a huge part of why this team has grown in numbers and the positive atmosphere of this and past teams. He is a big loss to our coaching staff. My plan is to continue what we started," Mirelez said. "To be perfectly honest with you, I really liked how things were in the past. The whole coaching staff has been together for the past few years. We all had our places and worked well together. I appreciate the chance to continue our vision of an inclusive program."
Mirelez remained very optimistic about the program's future and expressed a desire to continue to foster a positive atmosphere for student-athletes of all skills and abilities to enjoy the wrestling grind.
"The program's mindset will not change. We have always wanted to make sure every kid feels important, and feel very strongly that is where our focus should be. We do this through building a strong basic foundation and making sure all skill levels are supported," Mirelez said. "Recreating some of the successes of the past years will be tough because we have a fairly young group after losing 12 seniors last year, but we have (Jesse) Cota, (Noah) Cruz, and (Chase) Mirelez that the team can lean on."
Cota notably qualified for the CIF State Championships last year as a sophomore. Cruz and Mirelez both made it as far as the CIF Masters Meet last season.
The cloud of COVID-19 continues to hang over the head of everyone. Restrictions on physical distancing have meant that the PHS wrestling program has not been able to take advantage of all the spare time provided in the summer and fall to prepare for the upcoming season. Mirelez stated that this would undoubtedly impact the athletes for the upcoming season since they have not been able to meet to keep up with conditioning and improving on their skills as they normally would.
Mirelez revealed that the program would be oriented around ending the season with athletes enjoying themselves rather than the pressure cooker of focusing on results due to these factors.
"I want as many kids as possible loving the sport and eager to continue and/or returning the following year. That's how we will get better year after year and create a successful team."
Moore to be the sixth new coach in seven years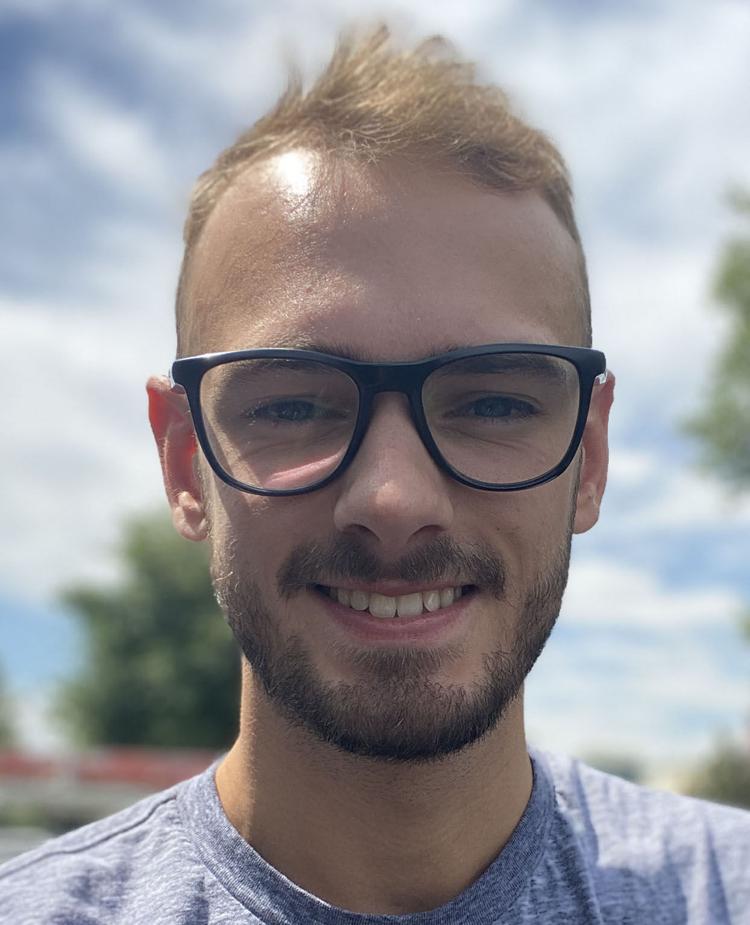 Caleb Moore began his involvement with the Patterson volleyball program last year as girls' volleyball frosh/soph head coach and a varsity boys' volleyball assistant coach.
Next up for Moore is the responsibility of taking over as the girls' varsity volleyball head coach.
This makes Moore the sixth new head coach in seven years for a position that has been a revolving door of faces over the years. The Tigers are coming off  3-13 season overall.
Moore shared that molding the program the way he wants it has been a challenge with the restrictions of the pandemic. He is looking to prepare his players as much as possible for the upcoming season. Moore hopes to make the "most out of practice" when the team resumes activity.
"With so much going on right now, my overall goal is to make sure the girls are staying healthy and not neglecting any of the responsibilities a student-athlete might have," said Moore. "With everything going on, it has admittedly been tougher than usual to plan workouts, meet with my staff and schedule our season, but from what workouts we were allowed to have before the second shutdown, the girls, as well as other coaches, are excited for this upcoming season."