The Tigers defense wasn't perfect, but between a fine performance from starting pitcher Peyton Montecinos and junior Logan McCleery coming in for relief, the Patterson defense made the plays they needed to hold Escalon to no runs during their 2-0 win at home last Friday, March 6.
Head coach Harley Parson shared that the team had a great practice Thursday after suffering a tough 11-1 loss to Modesto Wednesday, March 4 that set the table for what was to come.
"It started yesterday. The game after Modesto everyone was kind of down. They turned it around yesterday and it really showed today," Parson said. "Anytime you can play an Escalon team this close, you are doing something right. I'm very proud of them."
Defeating Escalon proved to be an arduous task. Montecinos had to pitch through a bases-loaded jam in the top of the third inning and a runner on first-and third-with-less-than-two-outs scenario in the fourth inning. 
Montecinos pitched four innings allowing six hits and one walk while striking out four.
"This was the first time we started him. He always comes out of the bullpen, so we wanted to get him warmed up and see what he had," Parson said. "I'll tell you, this young man is working harder than everybody else on our team."
McCleery's relief stint was also laborious when Escalon had runners on first and second with one out, but McCleery was able to maneuver his way through danger and leave the mound with it tied at 0-0 after the top of the sixth.
McCleery then got the rally started with two outs in the bottom of the sixth inning when he drew a walk. Senior Cesar Martin was hit by a pitch, setting up sophomore Javier Huizar with a chance to give Patterson the lead with a runner in scoring position and two outs.
Huizar delivered for the Tigers with a nice shot to left center field that scored both McCleery and Martin for a two-RBI double.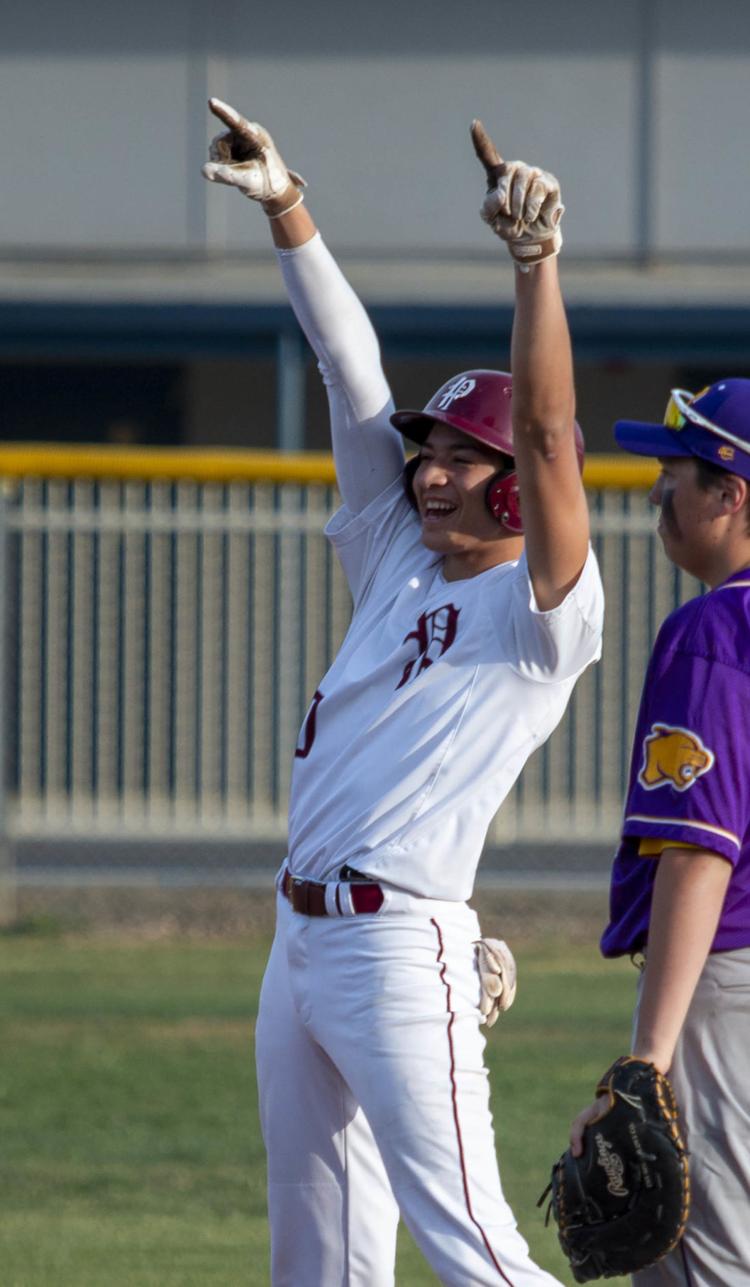 "Right before he went up there I went and talked to him and said, 'Hey relax, shorten up your stride, and make sure you swing hard; just see where the ball goes,'" Parson said. "He hit a nice gapper. What a great time to hit a gapper. I was very proud of Javy."
Huizar finished the game going 2-3 with two doubles and two RBIs.
McCleery shut the door on the Cougars with a strikeout to end the game in the top of the seventh, to give Patterson their second win of the season.
McCleery came in for three innings of relief, giving up four hits while striking out six batters. He did not allow a single walk.