A total of nine wrestlers competed over the weekend. Five of them are entitled to advance, following their top-eight finishes at the 2020 CIF Sac-Joaquin Section Division III and San-Joaquin Girls Southern Regional tournaments.
All of Patterson's Masters Meet qualifiers came at the Division III tournament. Of the seven boys, five qualified to advance.
Patterson finished in eighth place as a team despite only having seven wrestlers. Host Oakdale High took first place, while Vista Del Lago and Ponderosa took second and third respectively.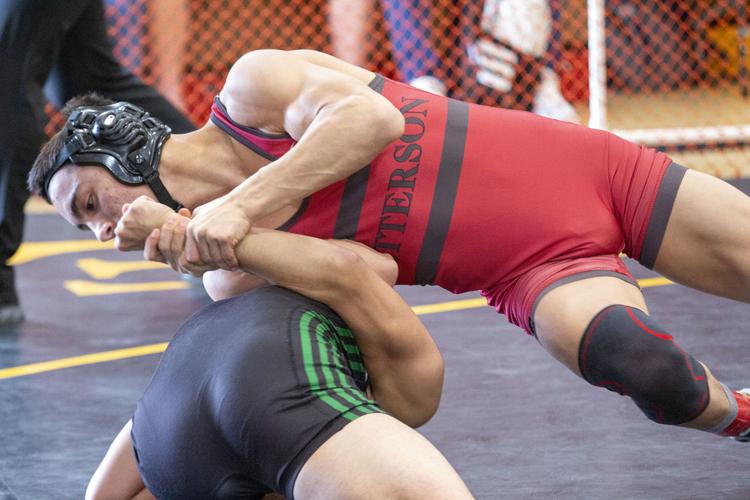 Junior Chase Mirelez will head to the Stockton Arena coming off a second-place finish in the 134-pound weight class.
Mirelez began his tournament run with a pinfall victory over Kiersten Melan in the second round. He would go on to secure two more pinfall victories over Peyton Raper of Lincoln and Spencer Van Savoye of Oakdale, to reach the championship match versus Lucas Olives of Vista Del Lago.
Olives, ranked 20th in the state at 132-pounds, won the first-place match with a 9-5 decision victory, giving Mirelez second place.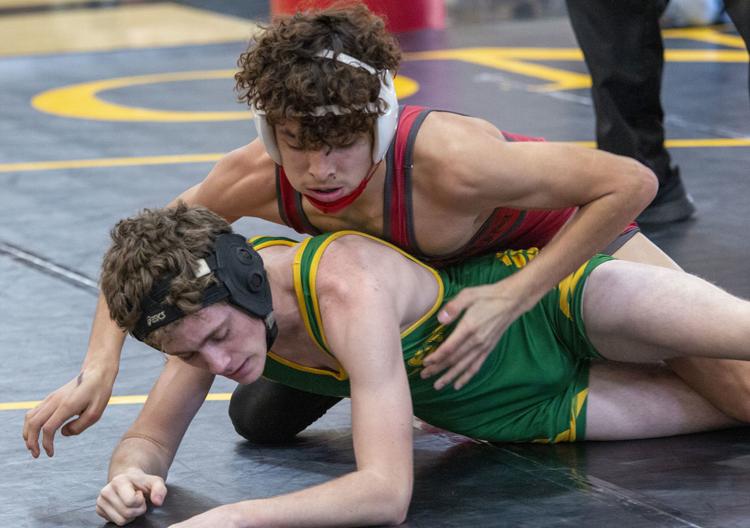 Sophomore Jesse Cota also had a great run for the Tigers, but a hiccup in the finals match led to a second-place finish at 115-pounds.
Cota began his tournament run with a technical fall victory over Jonathon Griffith of Placer High. He then pinned Jacob Fuentas swiftly in the first round.
Cota's semifinals match was a much closer affair, when he edged out a 4-2 decision victory over Diego Rodriguez of Manteca. Cota's three straight wins set up a championship bout against Brayden Abell of Oakdale. Abell is no slouch, ranked 7th in the state at 113-pounds, representing a tough test for Cota before Masters.
Cota did not allow Abell to pin him, but lost an 8-1 decision to Abell to take second place. 
This is Cota's second trip to the Masters Meet in his first two years wrestling for Patterson High.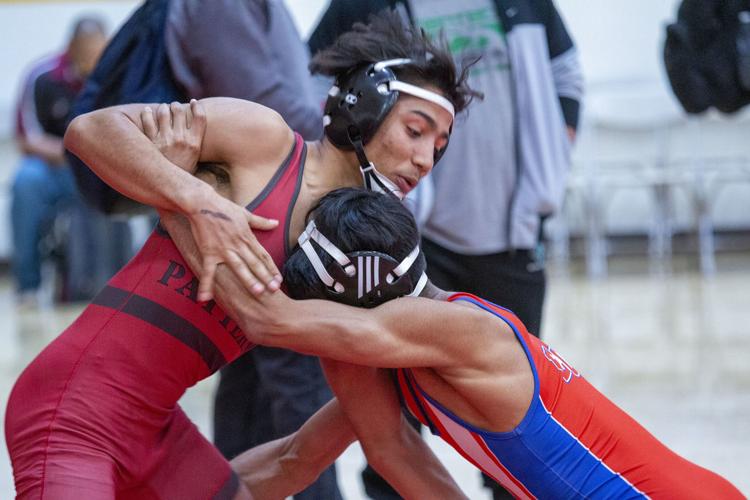 Senior Adrian Barrera was looking to make it to Masters for one last chance at a state qualification berth, and he achieved just that, finishing in fourth in the 122-pound division.
Barrera began with a pinfall victory over Michael Vargas of East Union. He then lost to Ethan Cota of Vista Del Lago via technical fall in his second match.
Barrera kept his tournament hopes alive with a victory over Josh Romero of Del Campo with a pin in the second round. He then moved on to defeat Jacob Herrera of Atwater by decision before losing to Logan Moon of Placer in the third-place match by pinfall.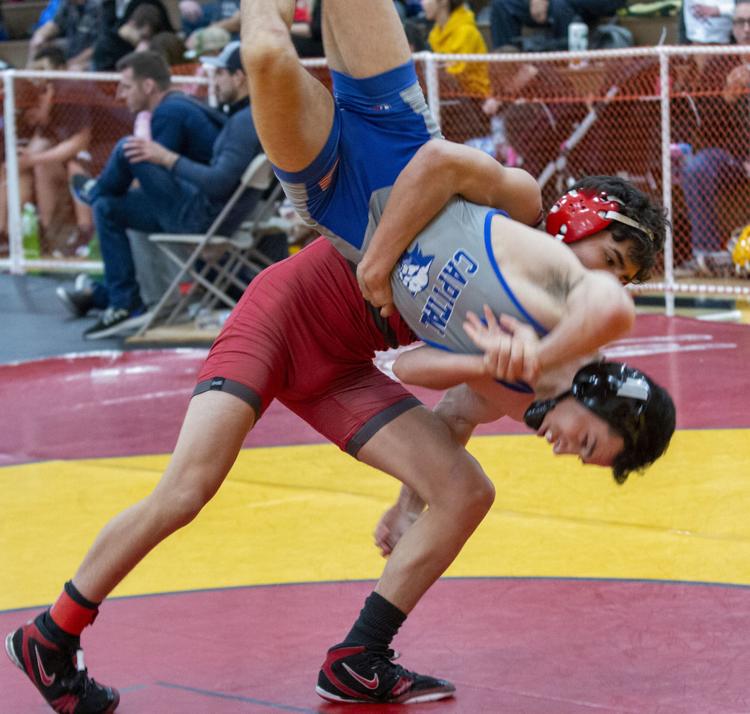 Senior Xavier Maese also took fourth in the 128-pound weight class. Maese earned a majority decision over Adam Jimenez of East Union in the first match of the day. He then put together a 6-4 decision victory over Justin Garcia to advance to the semifinals. Mease hit a bump in the road when he lost to Clayton Bashor of Oakdale by pinfall in the second round. Bashor would go on to win the bracket, but Maese was thrust into a third-place match versus Ethan Boyd of Del Campo. Boyd got the best of it with a pinfall victory, resulting in a fourth-place finish for Maese.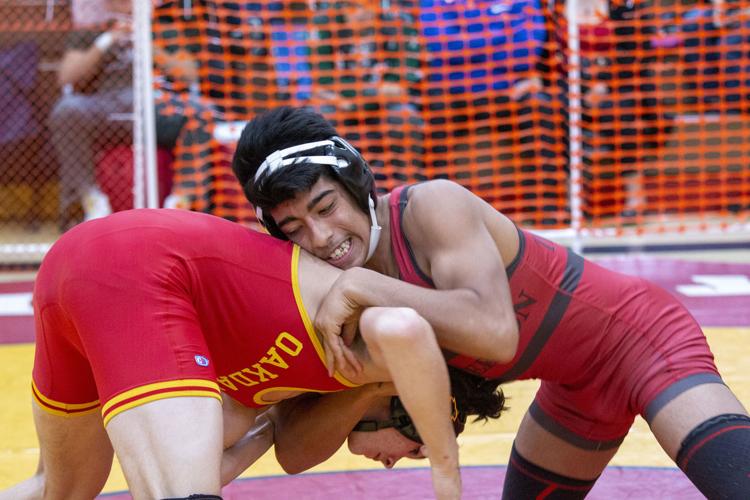 Patterson's fifth and final Masters Meet qualifier came in the 140-pound division. Junior Noah Cruz' sixth-place finish last weekend earned him a spot. His tournament started with a victory over Payne Perkins of Oakdale, with a pin in the third round. Cruz then lost to Trevor Monroe of Ponderosa by majority decision. Cruz regrouped with a win over Tech Ross of Buhach Colony with a pinfall victory in the second round. Cruz then edged out a narrow 2-0 decision victory over Israel Welty of Del Campo before losing to River Rogers of Placer, setting up a fifth-place match versus Tyler Diaz of East Union. Diaz defeated Cruz via majority decision, giving Cruz a sixth-place result.
Freshman Caleb Subia (108 pounds) and senior Aaron Botkin (222 pounds) also attended the Division III tournament, but neither grappler was able to qualify. Subia ended his tournament run with a 1-2 record, while Botkin had trouble getting out of the gate with an 0-2 record.
The Tigers also sent two wrestlers to the San-Joaquin Girls Southern Regional tournament, but neither was able to secure a top-eight finish to advance to the Masters Meet.
Senior Karina Chavez came close to achieving a Masters Meet qualification, but her ninth-place finish meant a narrow miss. Chavez received a bye in the first round before losing to Marissa Jaime of Lincoln via a third-round pin.
Patterson's Alondra Ochoa Moreno also attended, but a loss in her first match to Kiara Daniels via pinfall ended her run.
The CIF Sac-Joaquin Section Masters Wrestling Tournament is scheduled to take place over the course of two days from Feb. 21-22. Matches are scheduled to begin at 9 a.m. on both days. Boys and girls medal matches are scheduled for Saturday, Feb. 22 at 2:15 p.m.
The top six place winners in each weight class will qualify for the State Championships held at Rabobank Arena in Bakersfield from Feb. 27-29.