For the first time, Dave Klein Gymnasium played host to the Central California Conference Championships last Friday, Feb. 7.
Officials and volunteers worked all through the morning and afternoon to host the top grapplers each team in the CCC elected to showcase.
For the competitors in the gym the stakes were clear: Get at least a top- four finish to advance to the Division III Finals or it was time to see their season's conclusion.
The Patterson contingency had their fair share of success against the best in the CCC, producing 10 qualifiers that will advance to next week's division finals. Of those 10 qualifiers, seven were boys and three were girls. Three of the seven boys finished in first, one in second, two in third and one wrestler took fourth place. All three wrestlers from the girls' team were permitted to advance regardless of place to the CIF Sac-Joaquin Section South Regional.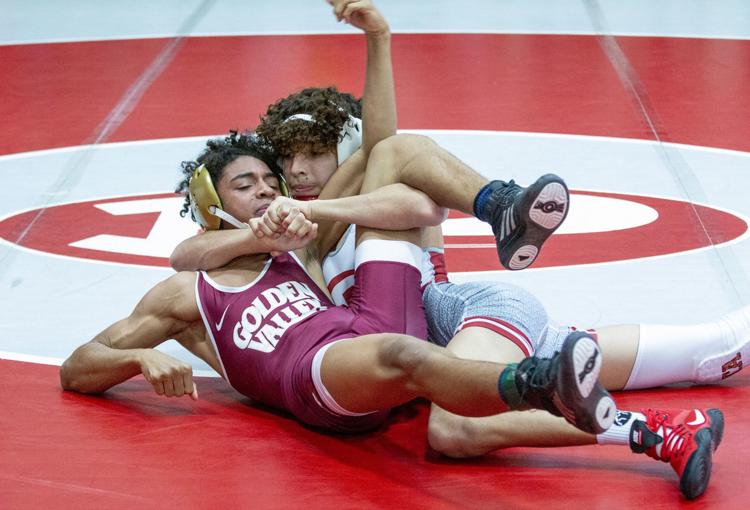 Sophomore Jesse Cota's pinfalls in back-to-back matches vaulted him into the top spot of the 113-pound weight class.
Cota began the tournament with a bye, before dispatching Golden Valley's Jason Clarke by pinfall.
Cota capped off his run with a pinfall victory over Cristian Sanchez of Merced in the second round, to capture the title.
This will be Cota's second trip to the CIF Sac-Joaquin Section Division III Finals. He will attempt to qualify for the Masters Meet for the second consecutive year in his young career with the Tigers. This is Cota's first CCC title after placing second in the 106-pound division last year.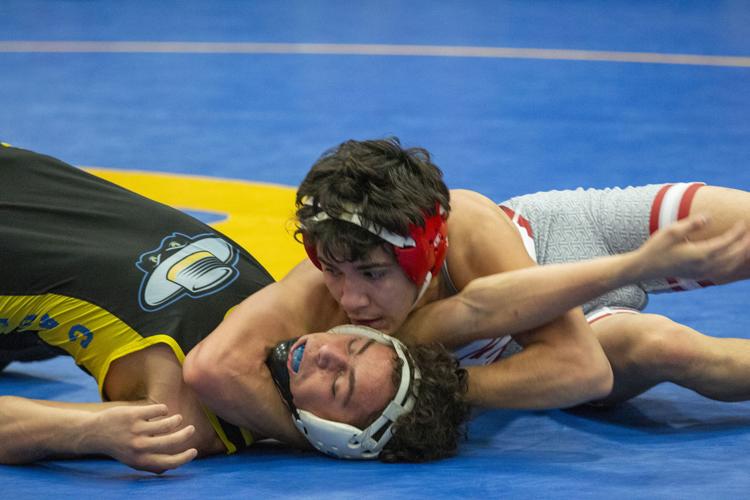 Senior Mariono "Xavier" Maese took full advantage of his final run with the Tigers by winning three straight matches en route to his 126-pound CCC title.
Xavier began with a close 11-9 decision victory over Joey Gonzalez of Atwater in his first match.
Maese then went on to earn a 10-4 decision victory over El Capitan's Christophe Johnston to set up a championship bout with Matthew Crespo of Buhach Colony.
Maese saved his best performance for last piling up points to earn a 14-5 majority decision.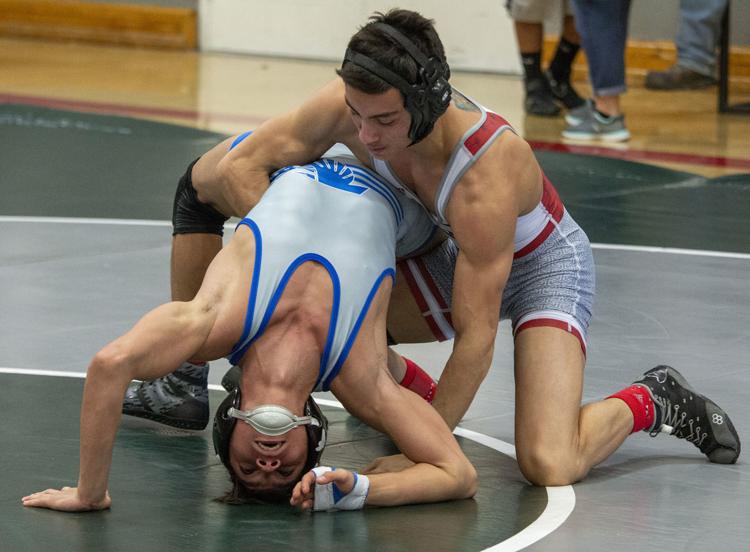 Junior Chase Mirelez has been strong for Patterson all year, and the CCC Championships proved to be no deterrent to Mirelez' success in the 2019-20 season.
Mirelez was awarded a bye in his first match, meaning Chase's first action came against Jarrett Isaacson of Atwater, which ended in the first round with a pinfall victory.
El Capitan wrestler Juan Martinez awaited Mirelez in the championship match. Mirelez was flawless, outscoring Martinez without yielding a single point himself, to earn an impressive 16-0 technical fall victory to capture the 132-pound crown. This is Mirelez's first CCC title. Wrestling at the 126-pound weight class, Chase took third place at the 2019 CCC Championships. This will be his third time advancing to the Division Finals round.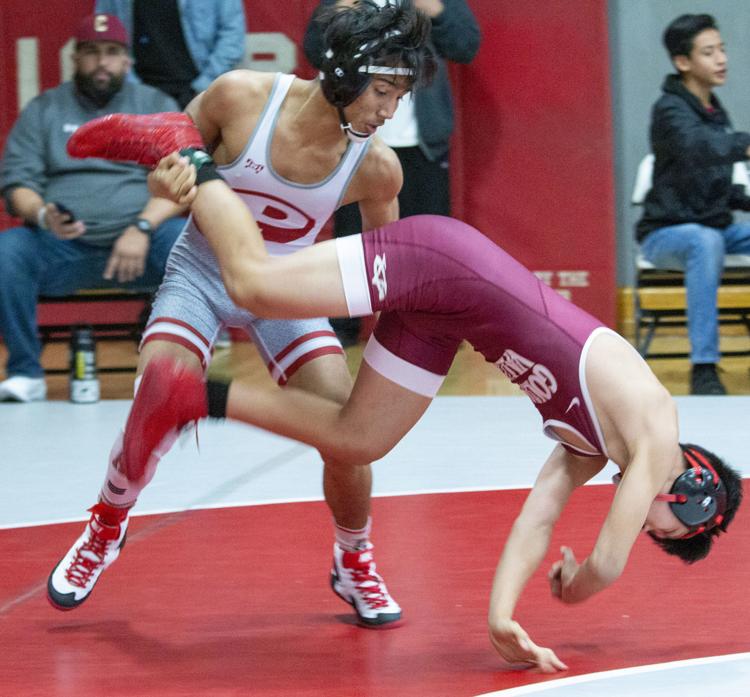 The Tigers produced one runner-up finisher last Friday.
Wrestling in the 120-pound division, senior Adrian Barrera took second at the championships.
Barrera received a bye for his first match before defeating Ian Thor of Golden Valley by pinfall in the first round.
Yet for the second year in a row Barrera would have to settle for second place, after losing to Jesus Garcia of El Capitan in the championship match. Barrera will look to get back to the Masters Meet once again at the Division III Finals.
The Tigers had two third-place finishers that will advance to the division finals.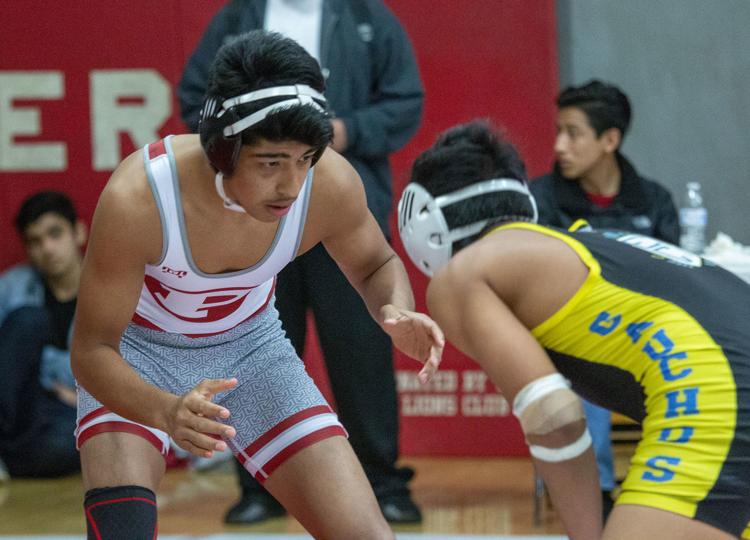 Junior Noah Cruz rallied from a loss early to accomplish a third-place finish in the 138-pound weight class.
Cruz received a bye to start his tournament before suffering a loss to Marcos Mayoral of El Capitan by a 3-2 decision. The junior regrouped with a win over Tech Ross of Buhach Colony by pinfall in the third round. This earned him a shot at third place against Julian Pena of Merced. The match proved to be an exhibition of endurance. Neither grappler gave in, requiring the match to enter double overtime to decide a winner. Cruz came out on top edging out a 4-3 decision victory.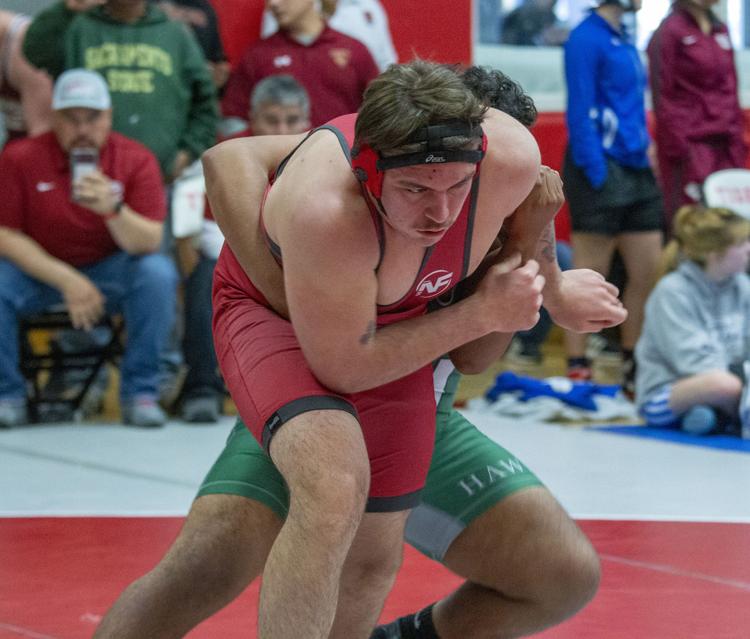 Senior Aaron Botkin went into the tournament looking to build on his successful run last year. His first-round bye in the 220-pound division meant he would wait until grappling with Central Valley's Natanael Lezama to get some time on the mat. Botkin dropped his bout to Lezama by pinfall in the first round.
Botkin then had a bye before defeating Clint Ward of Golden Valley by a 5-1 decision, to snag third place. Botkin finished in second place in this same weight class last year. He will look to qualify for the Masters Meet for the second year in a row.
Freshman Caleb Subia made the most of his first taste of the CCC Championships with a fourth-place finish in the 106-pound division to advance to the next tournament.
Subia hit a snag out the gate with a loss to Golden Valley's Devin Fagan. Subia then had a bye before a win over Atwater's Max Sanchez by pinfall in his next bout meant Subia was guaranteed a top four spot in his bracket. Subia had a shot at third place, but a loss to Fagan once again meant he would have to settle for fourth place.
Patterson senior Benjamin Hernandez (145) and sophomore Anthony Barrera (152) finished in fifth place of their respective weight classes, but did not qualify for the Division III Finals.
The Tigers produced three qualifiers from the girls team last Friday.
Wrestling at 108-pounds, senior Kahyla Brambila got off to a rough start with a loss to Zoey Brown of Atwater. The senior then lost to Claudia Reyna of Atwater by decision, but ended her tournament run on a high note, defeating Yadira Chavez of El Capitan with a pin to secure fifth place.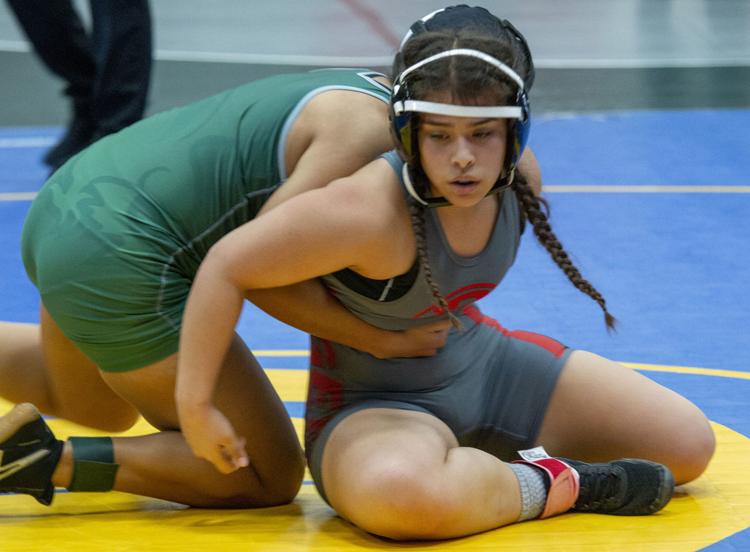 Junior Miranda Cantu snagged a victory in her first match over Graciella Valencia of Golden Valley via pinfall. That would be Cantu's only victory at the CCC Championships however, as she lost her next two matches to Nia Caraway of Central Valley and forfeited her rematch against Valencia to finish in sixth.
Junior Alondra Ochoa-Moreno was one of only three wrestlers to take their shot at the 152-pound division. Moreno was only able to wrestle one match because of the shortage, but will hopefully see more action at the CIF Sac-Joaquin Section South Regional should she choose to continue competing.
Patterson had six medalists at the junior varsity level. Those winners included Josue Guzman (106), Eloy Mandujano (113), Ivan Valdespino (145) and Kameron Siegfried (100) in second place. Aristote Balumbo took third in the 120-pound division and Jaden Arredondo finished fourth in the 152-pound weight class.
The Division III Finals will be held at Oakdale High School from Feb. 14-15. Wrestling on both days is scheduled to begin at 11 a.m. Medal rounds will begin on Saturday at 3 p.m. with an awards ceremony to follow the finals.
The CIF Sac-Joaquin Section South Regional tournament will take place at Central Valley High from Feb. 14-15.
The top eight place winners from each weight class for both tournaments will qualify for the CIF Sac-Joaquin Section Masters Meet held at the Stockton Arena from Feb. 21-22.