Well, Tigers faithful, the Patterson High boys soccer team is perhaps playing the best they have all season, and it comes at an opportune time.
For the second game in a row the Tigers have put up a clean sheet, defeating visiting Valley High by a final of 2-0 to eliminate the Vikings from playoff contention. 
The Tigers have yet to concede a single goal during this playoff run.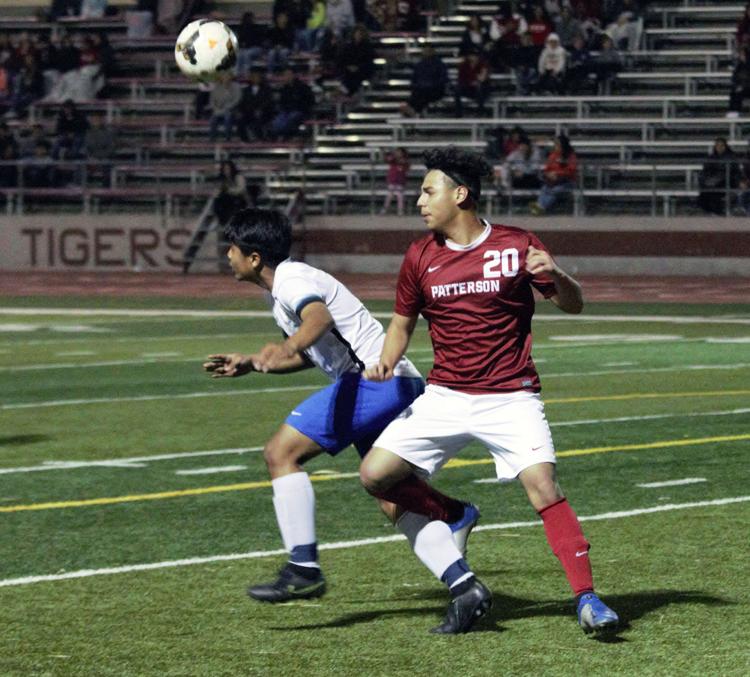 "Today was the best defense that I have seen all year," head coach Luis Torres said. "From right to left these guys were phenomenal."
Offensively neither side found the net in the first half, but after a strong finish to the half, the Patterson attack appeared poised to break through.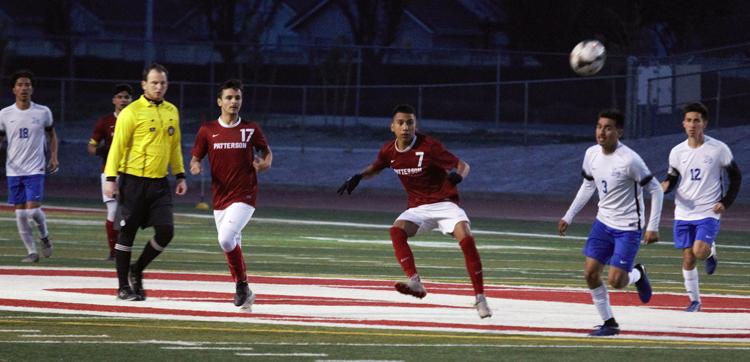 Sophomore Johan Mendoza broke the stalemate in the 55th minute, when he took the ball to the left corner before chipping a shot back towards the goal. The dribbling shot found space and rolled into the net to give Patterson a 1-0 lead. 
The Tigers did not sit on the lead. Mendoza found the net two minutes later, to increase the lead to 2-0. 
Valley attempted to mount a comeback late, even forcing a penalty kick opportunity in the final five minutes of the match, but a shot off-target that bounced off the crossbar extinguished any prospect of late magic for the Vikings.
This is Patterson's first semifinal berth since 2015.
The Tigers will move on to host East Union High.
Sixth-seeded East Union High defeated third seed Pacheco High 2-1 in the quarterfinals to earn their advancement. 
East Union finished second in the Valley Oak League, with a 12-3-8 record overall and a 7-1-4 finish in league play.
The Lancers are led by top scorer Cristian Perez. The junior has tallied 19 goals and nine assists, for 47 points this season. Senior Alex Arroyo has the second-most points on the team with 32. Arroyo has compiled 11 goals and 10 assists in the 2019-20 season. Senior Noe Martinez (23 points) and Gabriel Gutierrez (16 points) round out the Lancers top offensive performers.
The match between Patterson and East Union is scheduled for 6 p.m. on Tuesday, Feb. 25 at Patterson Community Stadium.