The Tigers have had a nice start to the year, with a pair of wins to open the spring season at home.
Patterson hosted Hughson last Friday then Summerville on Monday to begin their campaign. In total, the Tigers outscored their opponents 13-3 over the course of those two games. Head coach Jennifer Hamm was pleased with the early results but shared that there is still plenty to sort out at this early juncture.
"I think we are doing really well. This team has gelled really well together and that's a great thing," said Hamm following their 5-1 win over Summerville on Monday. "We're still trying to figure out where everyone is going to go, what our final lineup is going to be, so it's still too early to tell what we'll have as our starting nine come league."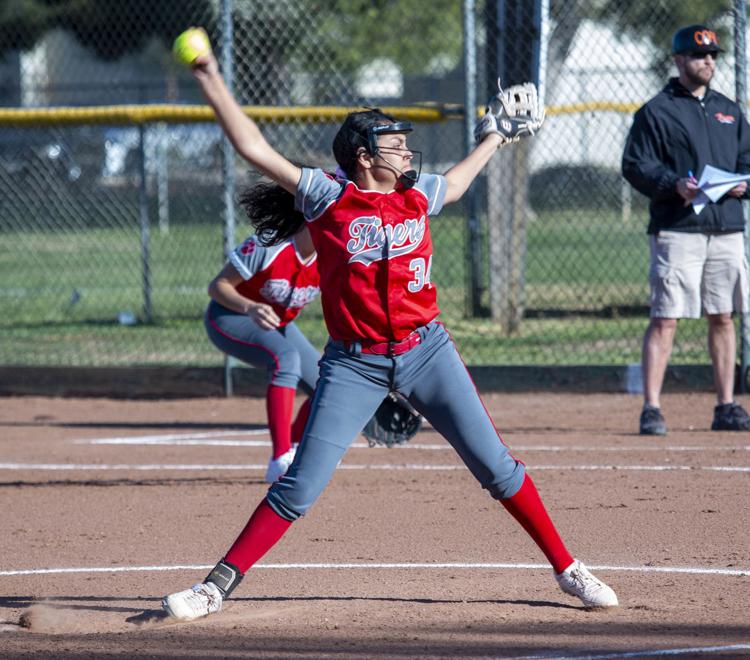 Senior Delihla Garcia got the start for the Tigers in both games, yielding only three runs over the course of 14 innings of work. Garcia has been asked to fill the role as an ace this season and thus far has risen to the challenge. Through the two-game homestand, Garcia threw 14 innings allowing 11 hits, two walks and 12 strikeouts.
"I think she understands what her role is this year. She's going to take on a lot of pitching responsibilities. I think she's up for it. She's excited to be that person," Hamm said.
5-1 win versus Summerville
The two runs scored in the first inning would be enough to defeat Summerville on Monday, March 2 at home.
After scoring in the first, the Tigers would not score again until the fifth inning. Summerville responded with their first run of the game to cut the lead to 3-1, but Patterson gave themselves some cushion heading into the final frame with a pair of runs of their own in the bottom of the sixth to defeat Summerville 5-1.
Garcia was strong on the mound and at the plate. She pitched her second consecutive complete game coughing up seven hits, one earned run, a walk and nine punchouts. She was 2-3 at the plate with a run scored and a walk.
Sophomore Emma Medina chipped in, going 1-2 with an RBI and two walks. Senior Carli Medina was 1-3 with an RBI.
7-2 win over Hughson
Hughson struck first with two runs to open the game, but senior Delihla Garcia would yield no runs the rest of the way, aiding the Tigers to a 7-2 win last Friday.
Garcia yielded four hits, one walk with three strikeouts during her complete game on the mound.
Patterson's offense was powered by Xiana Isom and Sariah Perez, both of whom homered against pitcher Liz Garza. Three defensive errors hurt Hughson's hurler. Overall Garza pitched six innings, yielding six hits and three earned runs with four strikeouts.
Isom was 1-2 with two RBIs and two runs. Perez was 2-3 with an RBI and two runs.
Senior Carli Medina scored twice for Patterson, going 2-4 with a double and an RBI.
Hughson's two runs were driven in by seniors Morgan Babbit and Mary Lopez.