Entering last Friday winning five of their last eight games, the Patterson High varsity girls basketball team began their league campaign by hosting Buhach Colony on Friday, Jan. 3 at Dave Klein Gymnasium.
Patterson held a 14-10 lead over the Thunder after one quarter of play, and doubled that lead by entering halftime up 23-15.
The third quarter was a disjointed one for the Tigers. Buhach Colony won the frame in a low-scoring 7-5 third quarter, to trim the lead down to 26-20.
Patterson needed an answer to close out the surging Thunder and responded by pummeling the visitors 17-4 in the final quarter, to pull away and defeat Buhach Colony 45-26.
The victory improved Patterson to 11-5 overall and got them off to a 1-0 start in the Central California Conference, joining El Capitan and Merced in doing so.
"The second half we finally calmed down and played better defense. We just needed better focus, I think, on both ends of the court," head coach Elizabeth Tolleson said following the win last Friday. "I think they were getting pushed around so much that they finally got mad and they started playing their game. They were going soft the first couple quarters, then in the fourth quarter they finally picked it up and played like athletes."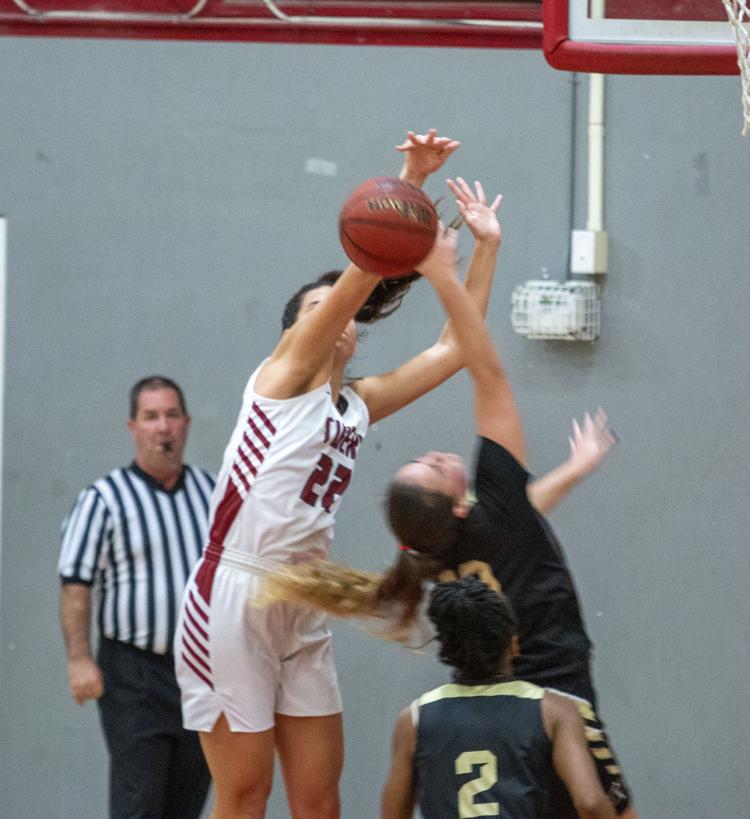 Senior Kiana Kainoa led all players in scoring and rebounding with 15 points, nine rebounds, an assist and three blocks. Kainoa was 5-11 from the field and 5-7 from the free throw line.
Tolleson shared that when Kainoa is a presence inside, it helps the flow of the entire team.
"That's something that we as a collective need to work more on. Once we pass the ball inside to her (Kainoa) it opens everything else up. If they don't take care of the middle then she can have that field day inside," Tolleson said. "Once she can take care of that middle, then everyone else gets wide open looks and lanes to penetrate to the basket."
Senior Jordan Patterson tallied 11 points, seven rebounds, three steals, an assist and block in the win.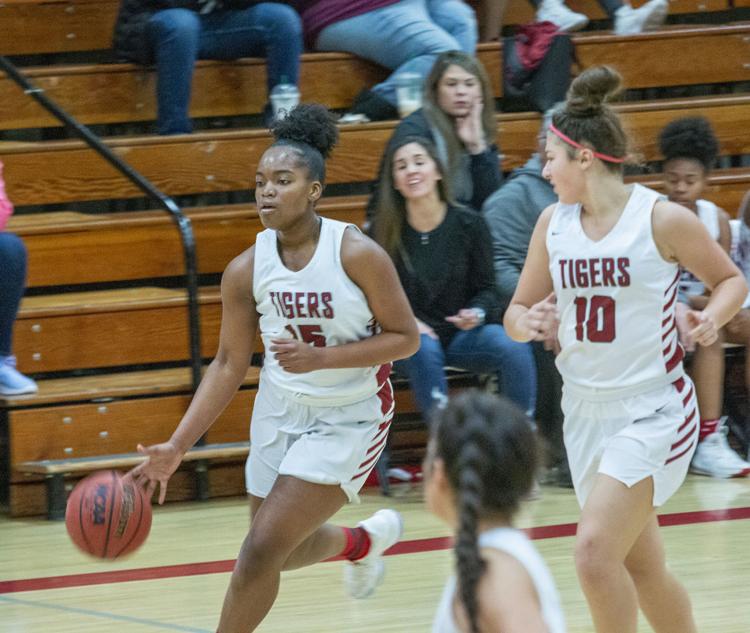 Senior Amirah Okitukunda had four points, nine rebounds and seven steals.
The Thunder's freshman Jasmin Murillo finished with eight points. Sophomore Skyler Dietz scored six points.
Tigers make it 2-0 against Golden Valley
Patterson traveled to Golden Valley High on Tuesday, Jan. 7 for their second game of league action in the CCC.
Golden Valley won the first quarter 8-3 over the Tigers, but that would be the only quarter they would win. Patterson outscored Golden Valley 10-7, 12-4 and 14-4 over the next three quarters, to put up a 39-23 victory and improve to 2-0 in conference play.
Senior Jordan Patterson led all scorers with 10 points, three rebounds, six steals, a block and an assist.
Junior Kealohilani Tufono registered nine points on 3-6 shooting. She also had a rebound, steal and assist.
Okitukunda finished with seven points, four rebounds, three steals and an assist.
The Tigers will host Atwater on Thursday, Jan. 9 at Dave Klein Gymnasium at 7 p.m. before hosting Central Valley on Saturday, Jan. 11 at 5 p.m.
Patterson will then hit the road for three games: at El Capitan on Jan. 14, Merced on Jan. 16 and Buhach Colony on Jan. 23.